Airtable on the iPad
30 Jun 2022

1 Minute to read
Airtable on the iPad
Updated on 30 Jun 2022

1 Minute to read
---
The Airtable app for the iPhone and the Airtable app for the iPad are both optimized for a touch-friendly experience. They both utilize the tappable card format (instead of the spreadsheet format on Airtable for the desktop).
The additional screen space on the iPad gives you a few extra features. The expanded record view is a little different: you can see the other records in the table on the left-hand side, and drag and scroll through the list of cards, while still being able to read your expanded record.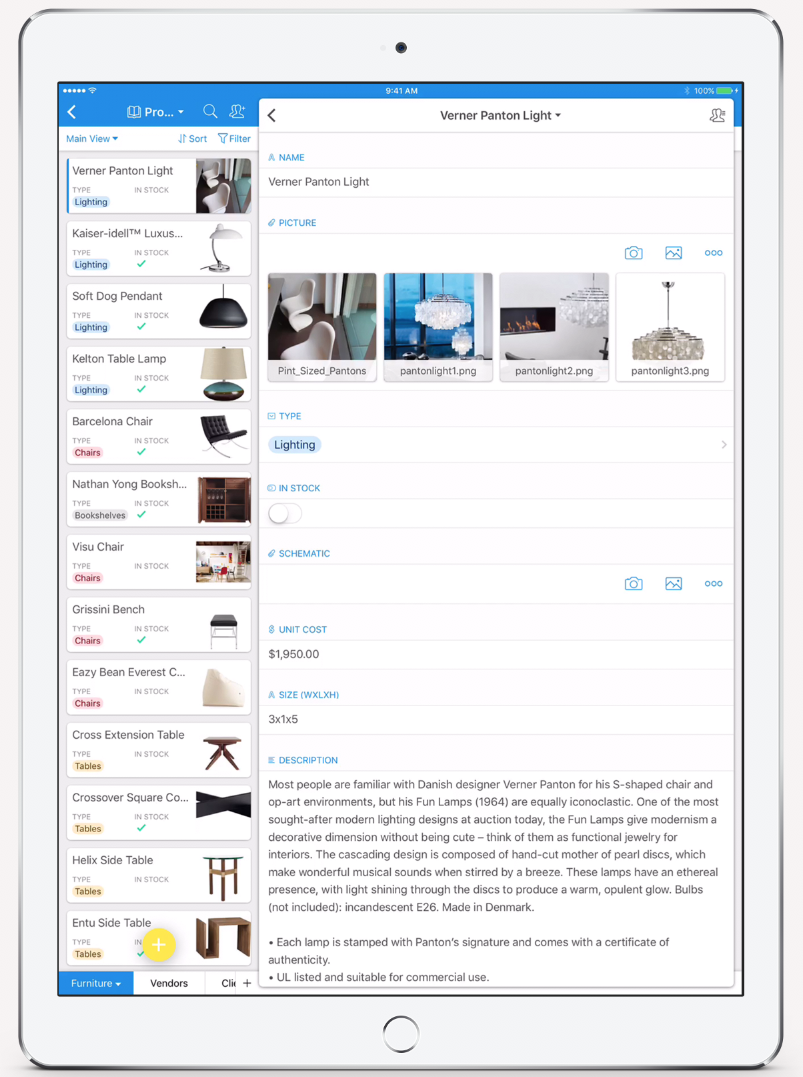 Airtable for the iPad is also designed to support every kind of split screen mode—landscape and portrait slide over, landscape and portrait 50/50 split view, landscape and 40/60 and 60/40 split view, etc.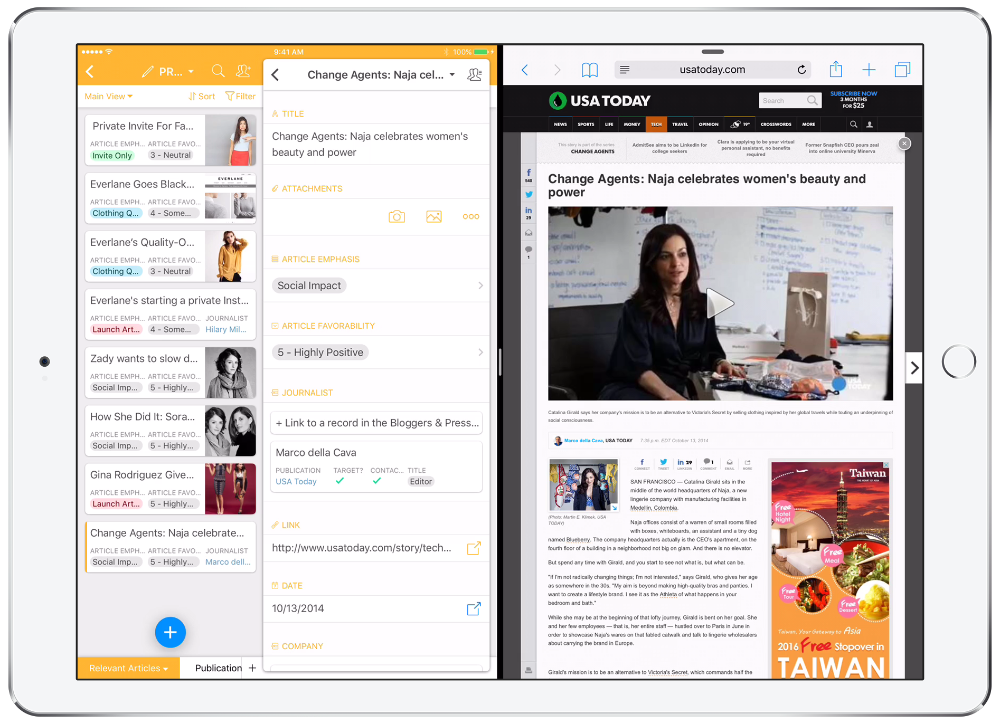 Though the screenshots for the rest of these support articles are of the iPhone version, we assure you that the functions are the same on iPhone—even if the pictures are a little smaller!
---
Was this article helpful?
---
What's Next