Changing your Airtable profile picture
09 Sep 2022

1 Minute to read
Changing your Airtable profile picture
Updated on 09 Sep 2022

1 Minute to read
---
Your profile picture is a representation of your account, and appears in the top right corner of the screen when you're logged in. It also appears when people @message you or add you in a user field. Your profile picture here is also your profile picture on Airtable Universe.
You can change your Airtable profile picture by opening your account page (only from a laptop or desktop). Then, click the pencil icon on the circle containing your profile picture.

This will bring up a dialog box that you can use to upload an image of your choice from your computer or a number of other services. The images you choose for your profile photo must be smaller than 3MB.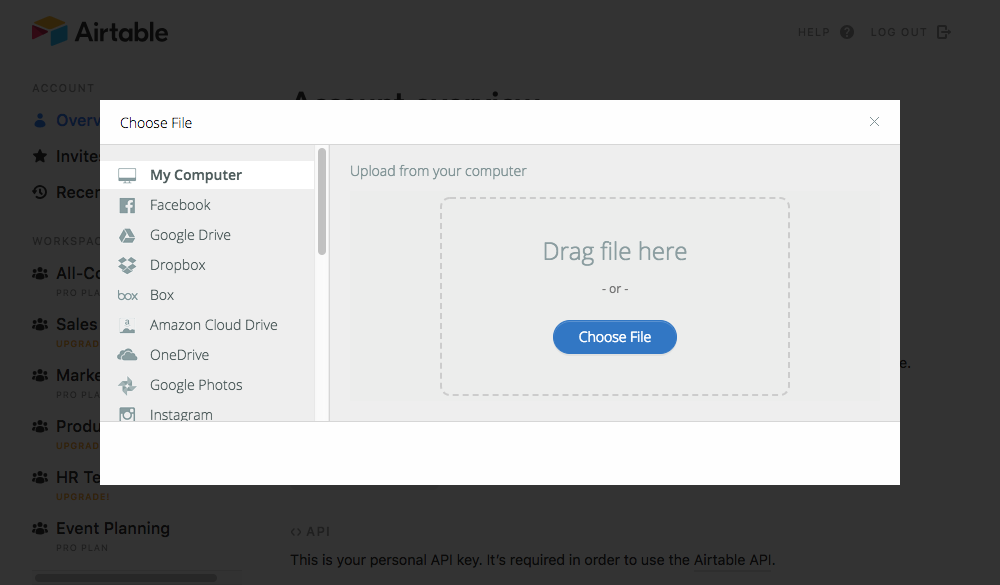 It isn't possible to not have a profile picture, but you are able to upload a generic image if you wish to not use any personally identifying photos or images.
---
Was this article helpful?
---
What's Next