Commenting on records and @mentioning collaborators
04 Oct 2022

2 Minutes to read
Commenting on records and @mentioning collaborators
Updated on 04 Oct 2022

2 Minutes to read
---
Share feedback
Thanks for sharing your feedback!
If you are a collaborator on a base and you have creator, editor, or commenter permissions, you can comment on individual records in a table.
How to comment on a record
Comments are shown in the record's activity feed after the record has been expanded. Once the record is expanded, you will see the record comments in the activity feed, along with the record-level revision history. (Note that although your revision history is limited by your workspace's payment plan, comments will remain forever until manually deleted.)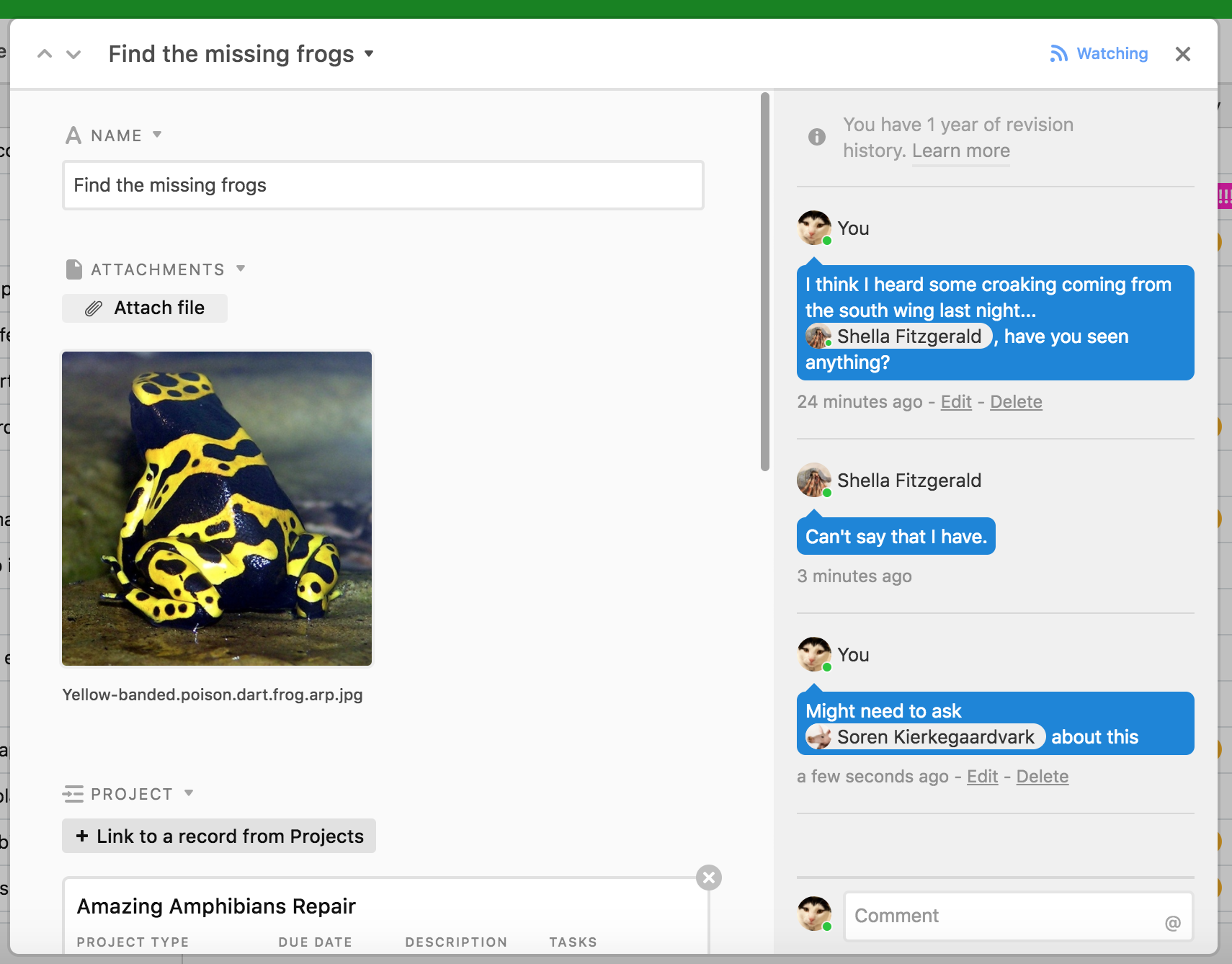 You can see at a glance which records have comments on them by seeing the clickable comment icon in the record's primary field, with the number of associated comments inside.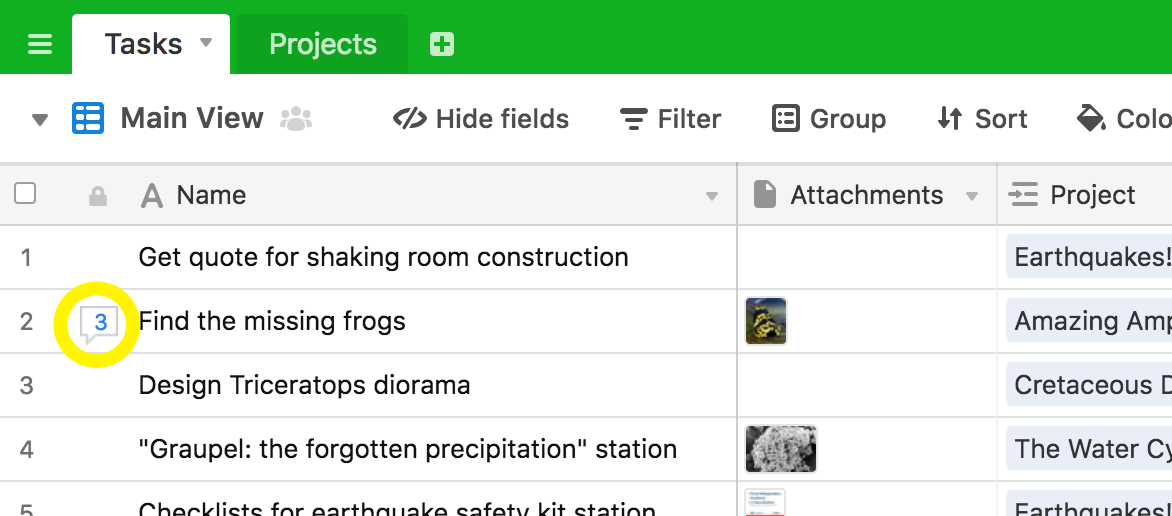 When in an expanded record, you can type a comment in the text box at the bottom of the activity feed.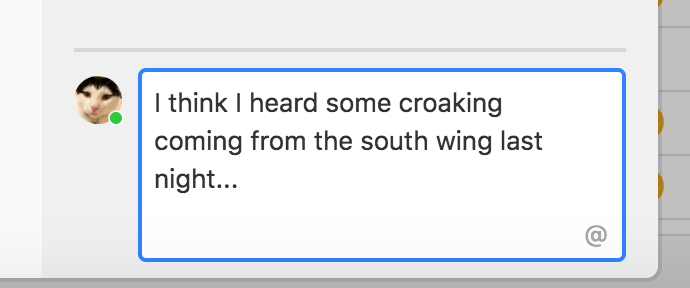 You can @mention a collaborator in the comment box by typing the @ symbol or clicking the @ icon in the bottom right of a comment box. This will give you a dialog that lets you select a collaborator.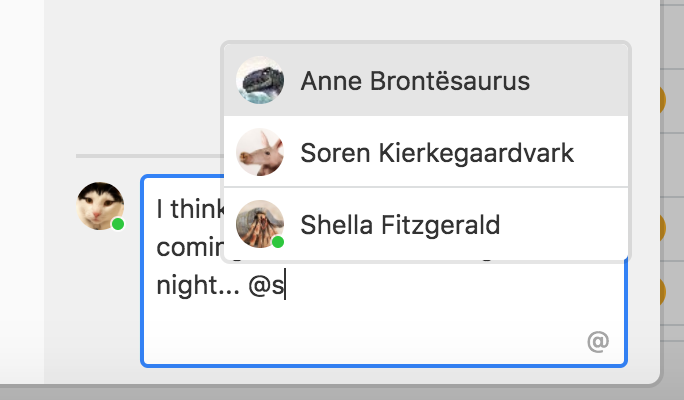 When you @mention a collaborator, they will be notified that you mentioned them in the given record. As you type your message in the comment box, it will show which collaborators will be notified when you post your comment. To post your comment, press the Enter key.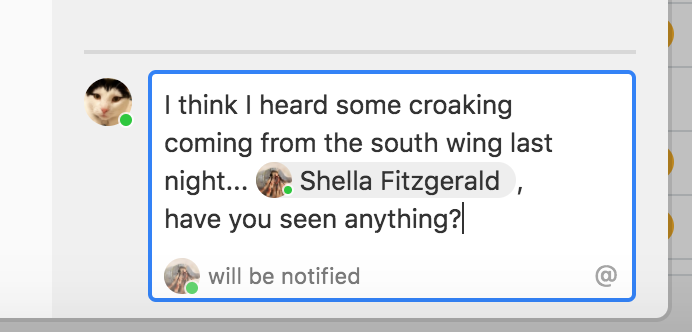 Note that if you @mention a collaborator in a comment, that collaborator will automatically be set to watch that record —meaning that they will be notified about further comments you make on that record, even if you don't directly @mention them.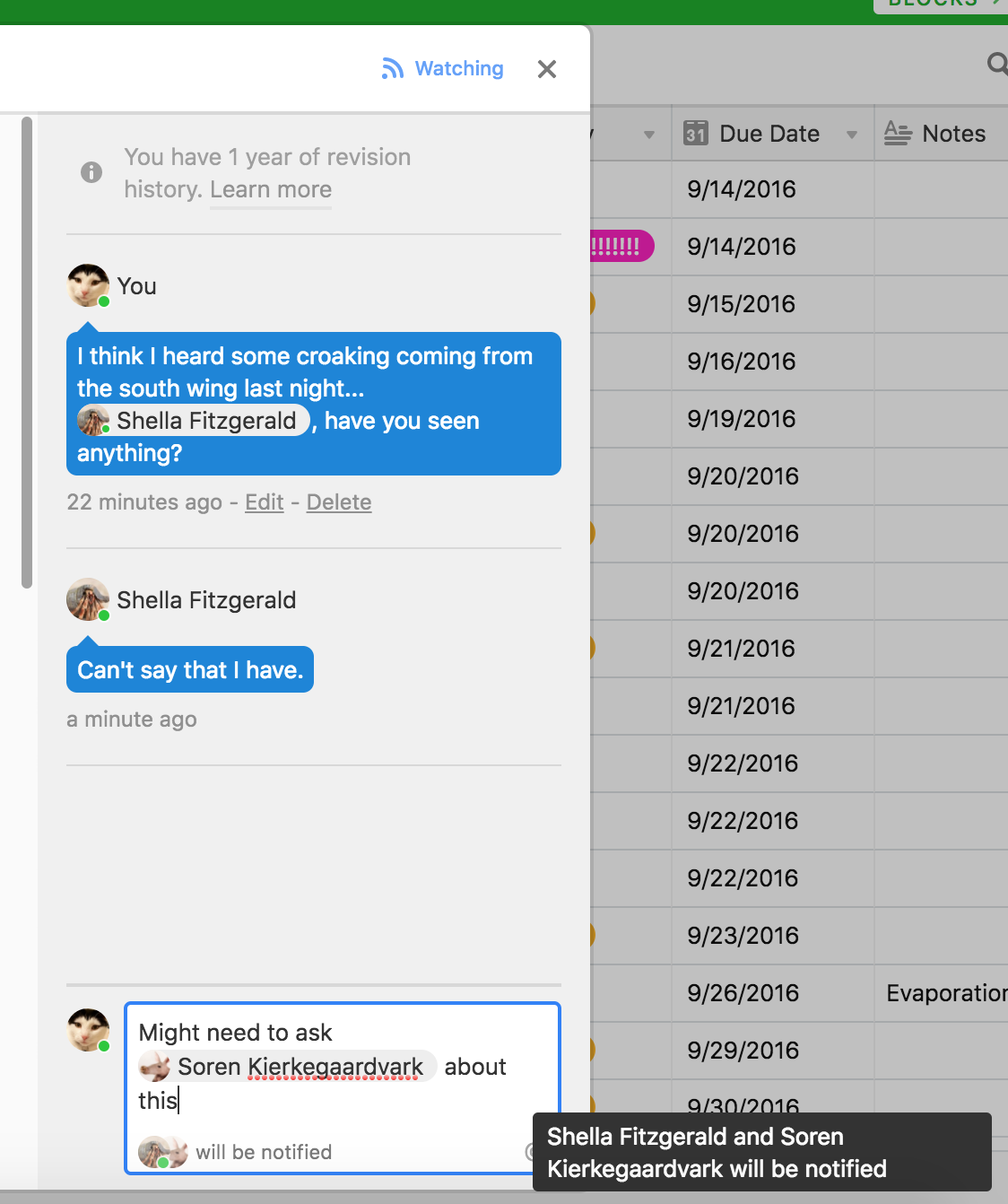 Check out this short video tutorial that visually demonstrates how to comment and @mention collaborators within a record:
Mentioning collaborators in long text fields
You can also @mention a collaborator in a long text field. (This will also send the @mentioned collaborator a notification.)

To delete or edit a comment that you previously made, simply click on the menu button to the right of the comment to bring up those options.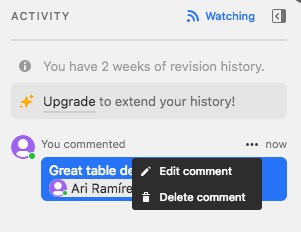 If you wish to create a clean copy of the base without comments, you can duplicate the base and uncheck the Duplicate comments box. Note that we do not currently support searching for a comment's text.
Check out this short video tutorial to see how to @mention collaborators in long text fields:
FAQs
Can you remove or edit a comment created by another collaborator?
Currently, comments can only be edited or deleted by the collaborator that created that comment. Comments are never removed from a base (regardless of a workspace's plan level) - even if the collaborator who originally made the comment is removed.
Can you access record comments via the API?
We do not currently support accessing comments on records via the API at this time.
---
Was this article helpful?
---
What's Next