Copying a view configuration to another view
06 Jul 2022

1 Minute to read
Copying a view configuration to another view
Updated on 06 Jul 2022

1 Minute to read
---
There are many things you can do to customize a view, such as:
If you've configured a view in a certain way—for example, by applying filtering conditions, sorts, and groups—you can take that view configuration from one view and apply it to another view.
To copy a view configuration from another view, click on the ellipsis (...) button in the view bar, then select the Copy another view's configuration option.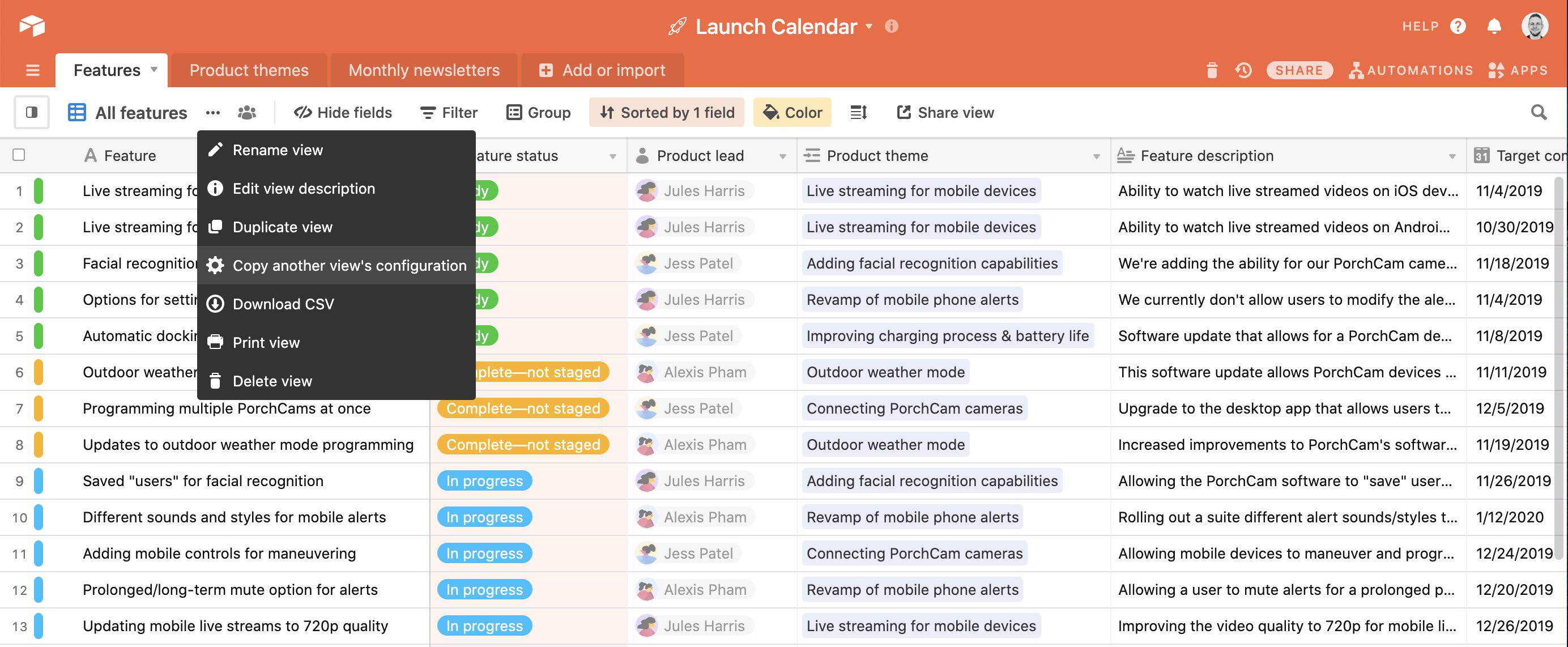 This will bring up a dialog box from which you can choose various configuration elements to copy over from another view.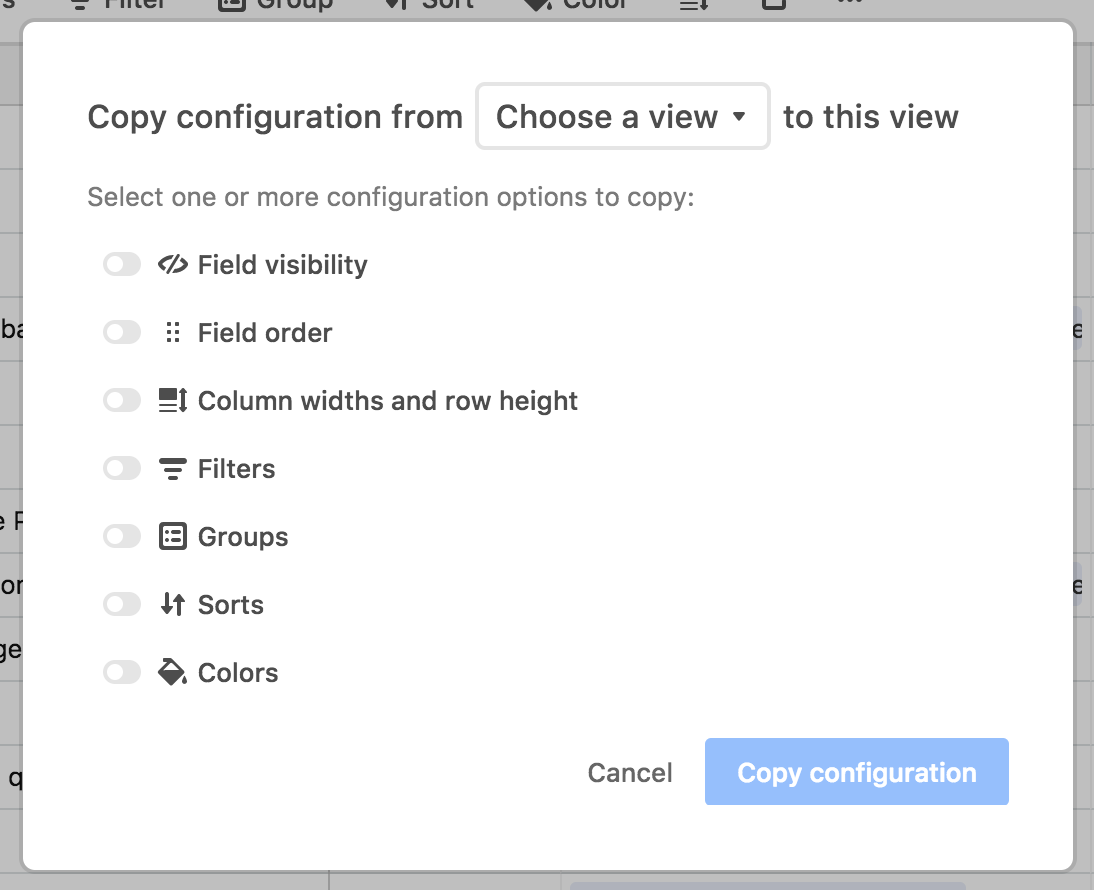 Use the Choose a view dropdown to pick the target view from which you would like to copy configuration options: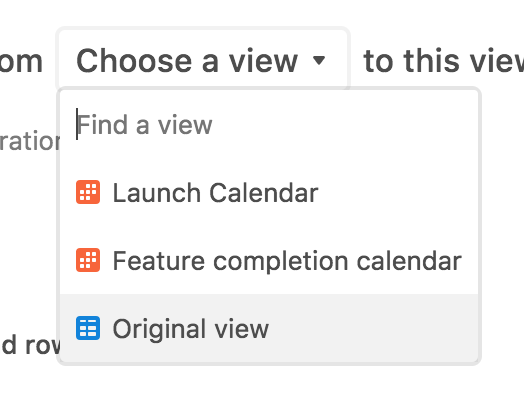 Then, select the configuration options you'd like to copy over and click the blue Copy configuration button.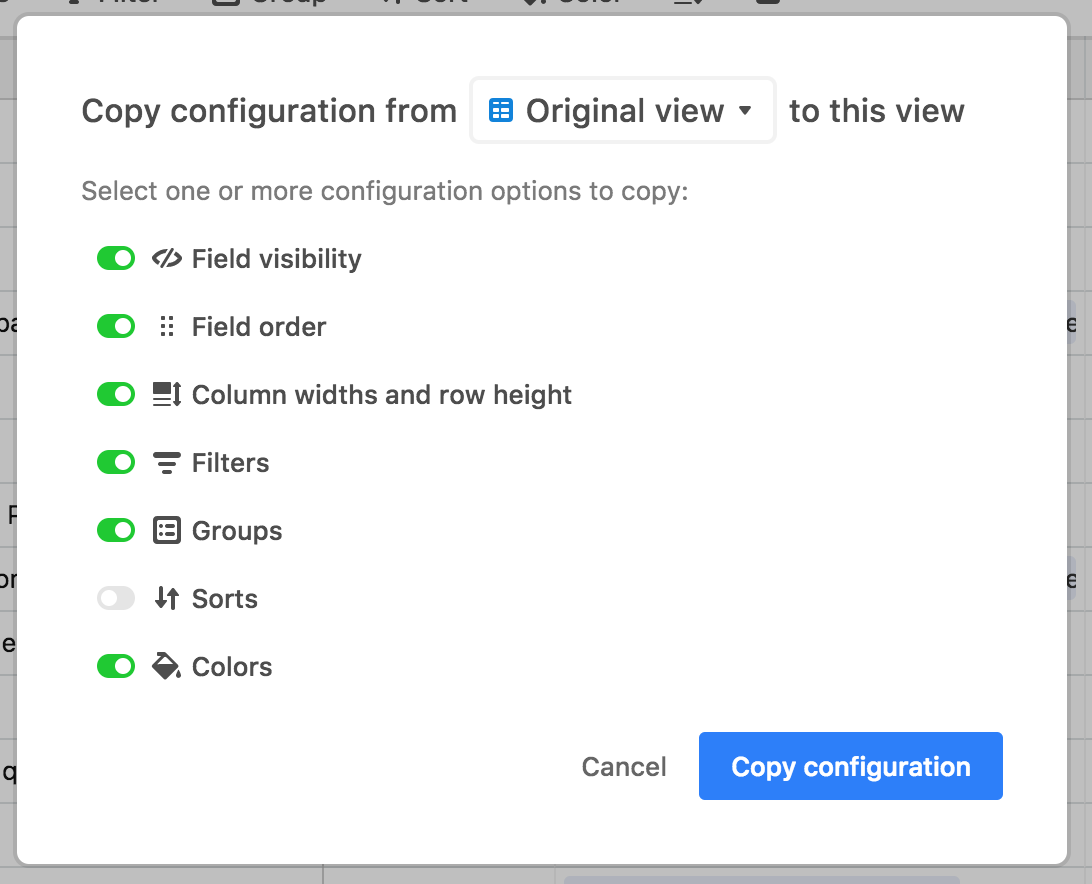 This will apply the selected configuration options to the active view.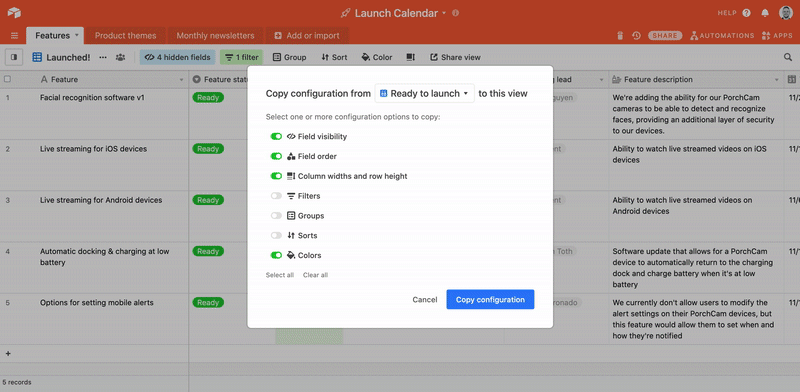 The different view configuration options that can be copied vary depending on view type. For example, since calendar view doesn't have grouped records, you can't copy groups to or from a calendar view.
Note that you can only copy view configurations from views within the same table at this time.
---
Was this article helpful?
---
What's Next