Record coloring by date fields
06 Jul 2022

1 Minute to read
Record coloring by date fields
Updated on 06 Jul 2022

1 Minute to read
---
Share feedback
Thanks for sharing your feedback!
Record coloring by date fields is a special option for record coloring that is only available when you've plotted multiple date fields and/or date ranges on a single view. Record coloring by date field lets you color the record cards in your calendar view based on the date field or date range used to create the card. This is particularly helpful if you want to be able to quickly distinguish which cards came from which date fields or ranges—for example, if you're tracking multiple types of deadlines on a single calendar.
To color your records using date fields, first make sure that you've plotted more than one date field on your calendar.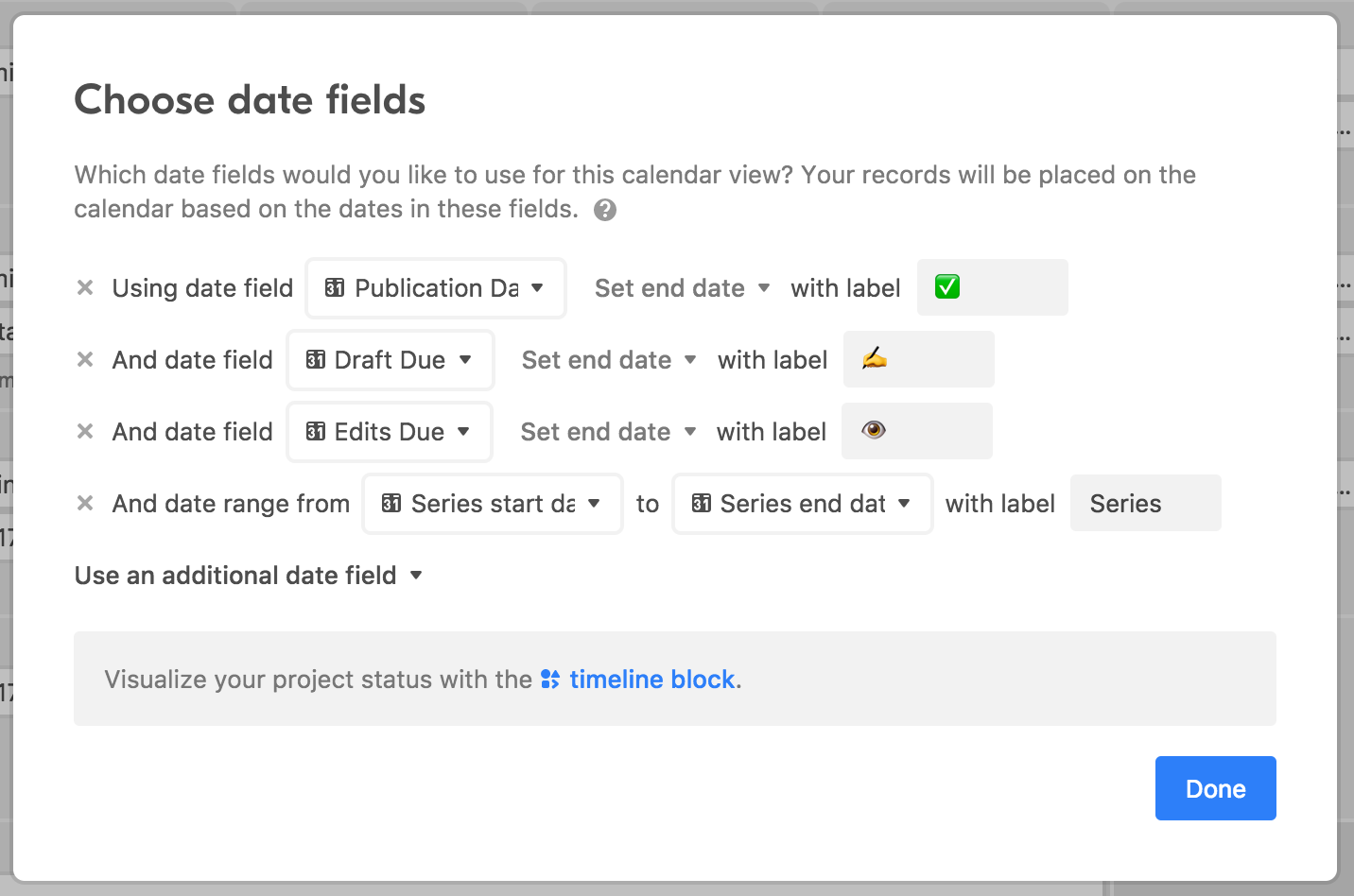 Next, click the Color option in the view bar, then choose Date fields.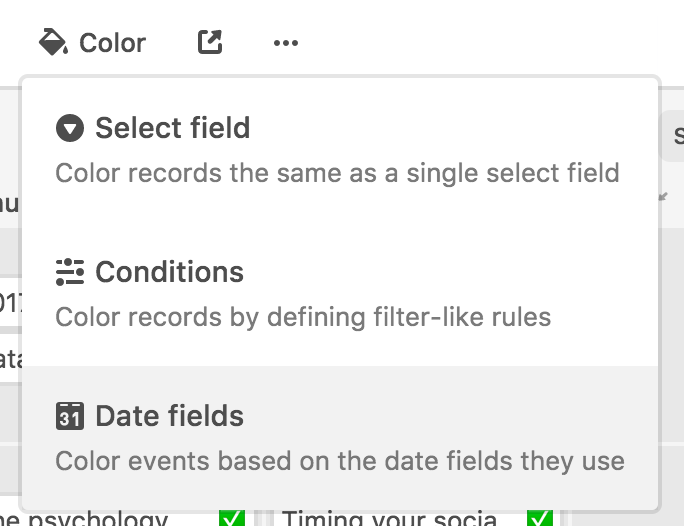 You can then select a color to represent each of the date fields or ranges you've plotted on the calendar.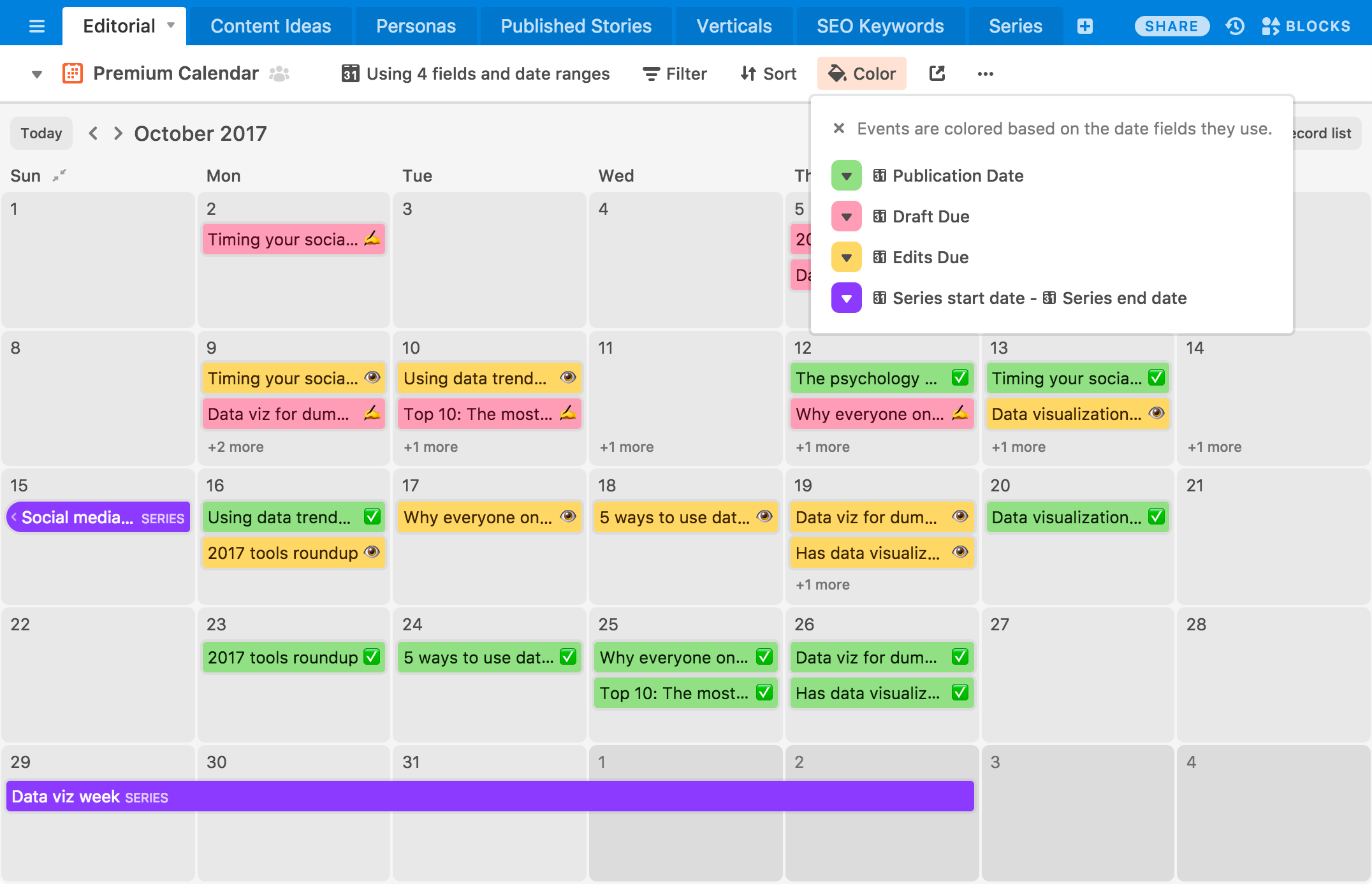 ---
Was this article helpful?
---
What's Next