Getting started and creating a profile on Airtable Universe
07 Jul 2022

1 Minute to read
Getting started and creating a profile on Airtable Universe
Updated on 07 Jul 2022

1 Minute to read
---
Before publishing anything to Airtable Universe, you'll need to create an Airtable Universe user profile. The picture for your creator profile is taken from the profile picture of your Airtable account. You can change this from your account settings page.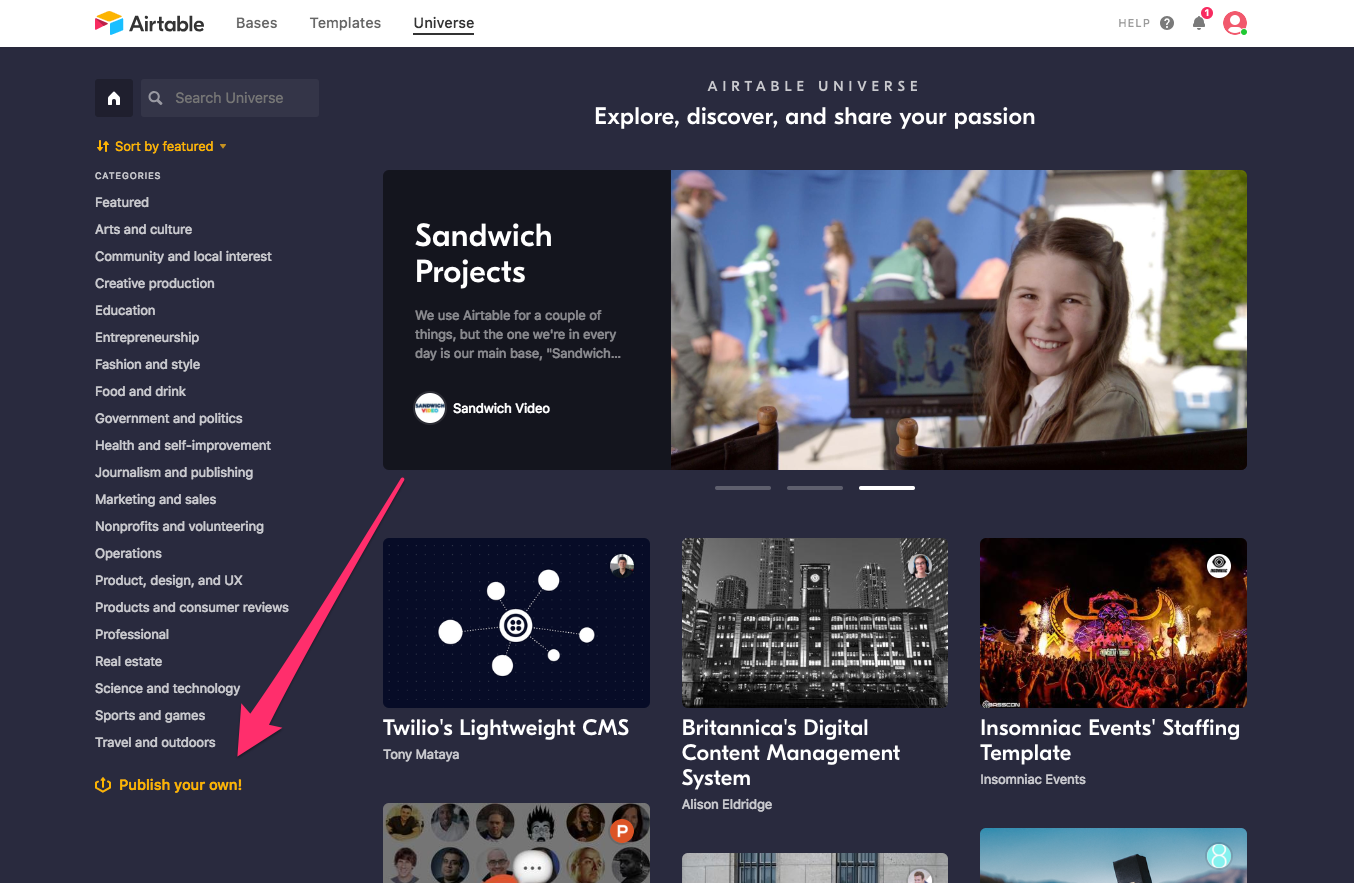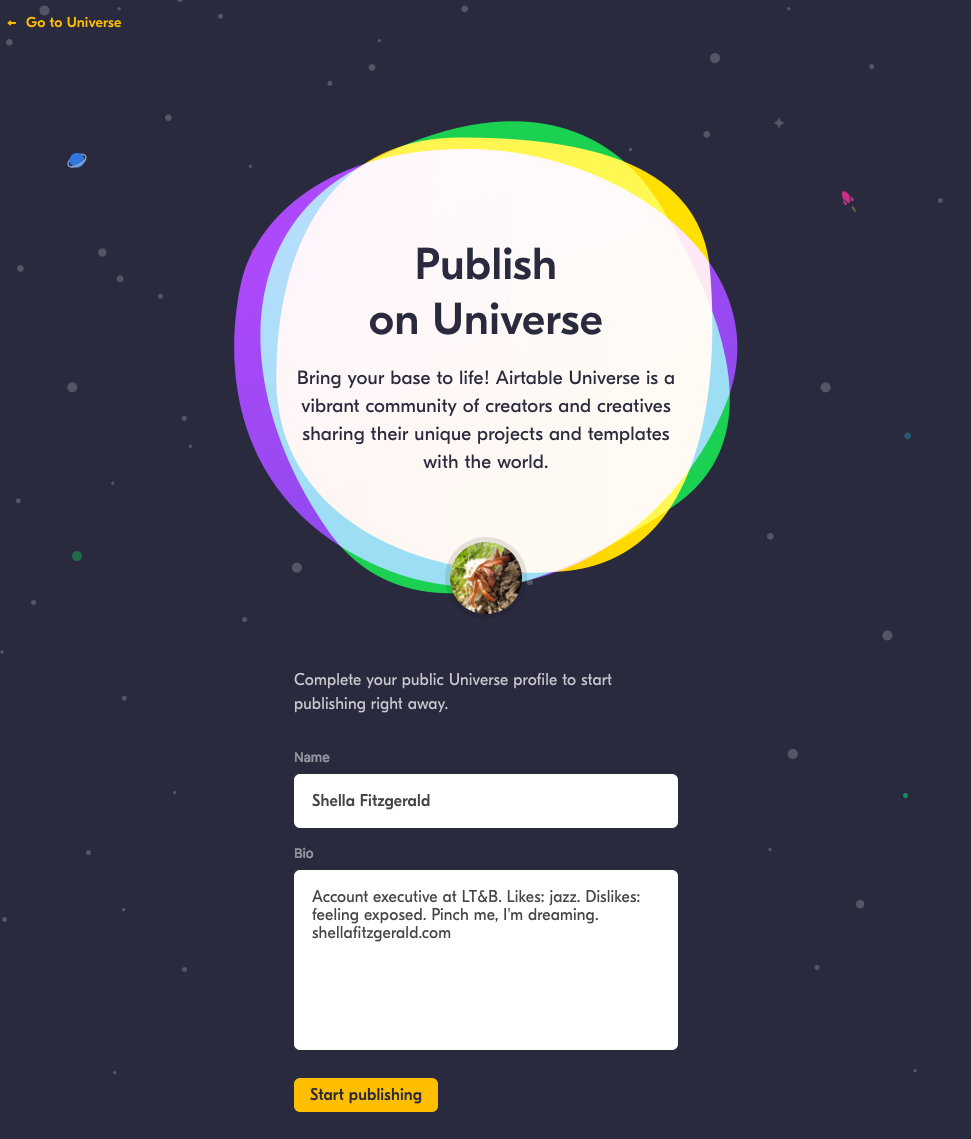 The Name dialog is how your name will show up on your creator page, and who your published bases will be attributed to. The name is automatically filled in using the name tied to your Airtable account, but you can change it here.
The Bio dialog is where you can put information about yourself. Keep it short and sweet, as the maximum number of characters allowed is 200. Links that you put in the bio will be linkified once your bio is created.
Once everything looks good, you can click the Start publishing button.
Your profile page
Your Airtable Universe profile page is where you (and other folks exploring Airtable Universe) can learn about you and see every base you've published. To get to your profile page, go to the Airtable Universe home page and click the button with your user icon below where it says "Your profile."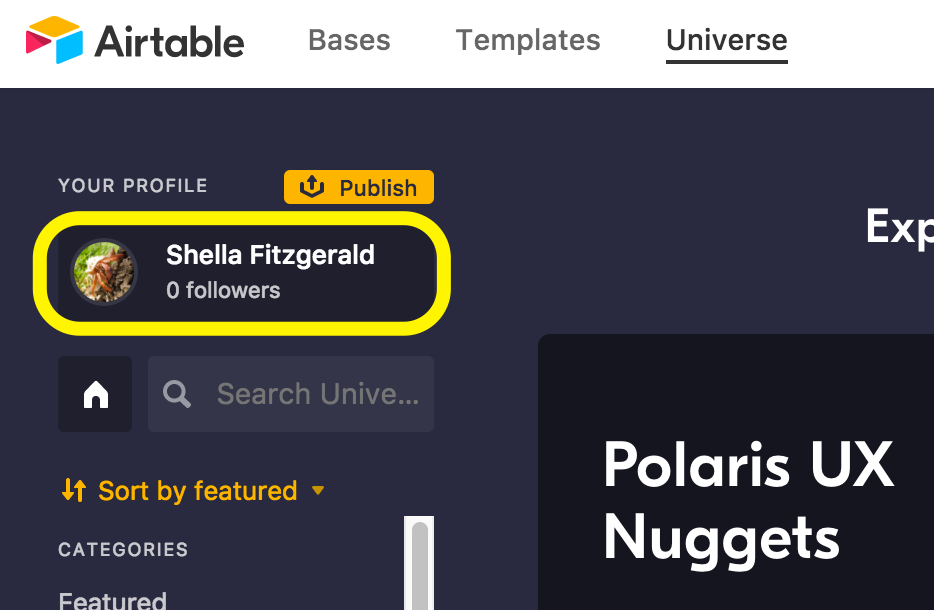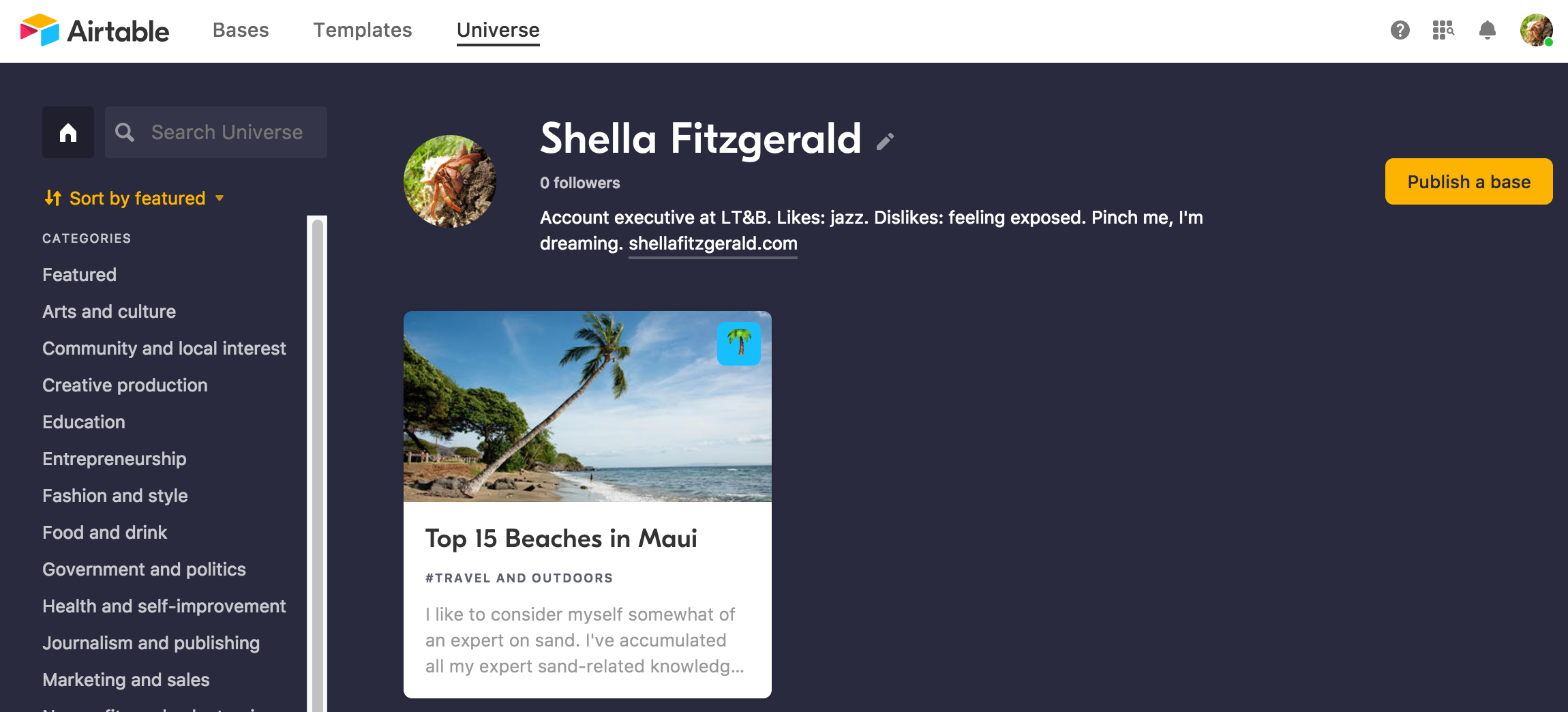 From your profile page, you can see your bio, user icon, and the bases you've published. Note that every base you've published, even the bases that haven't been listed on the main site, will appear on your profile page.
To edit your bio, click on the pencil icon next to the name associated with your account. This will bring up a dialog where you can change the displayed user name and the bio. You can also choose whether you want to receive follower notifications.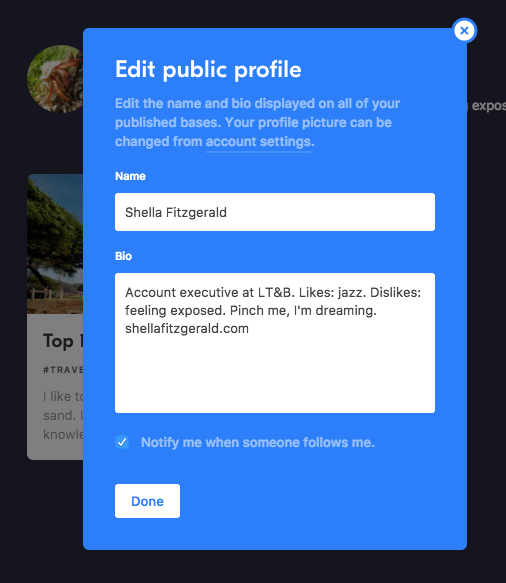 You can also access your profile directly from the Publish page.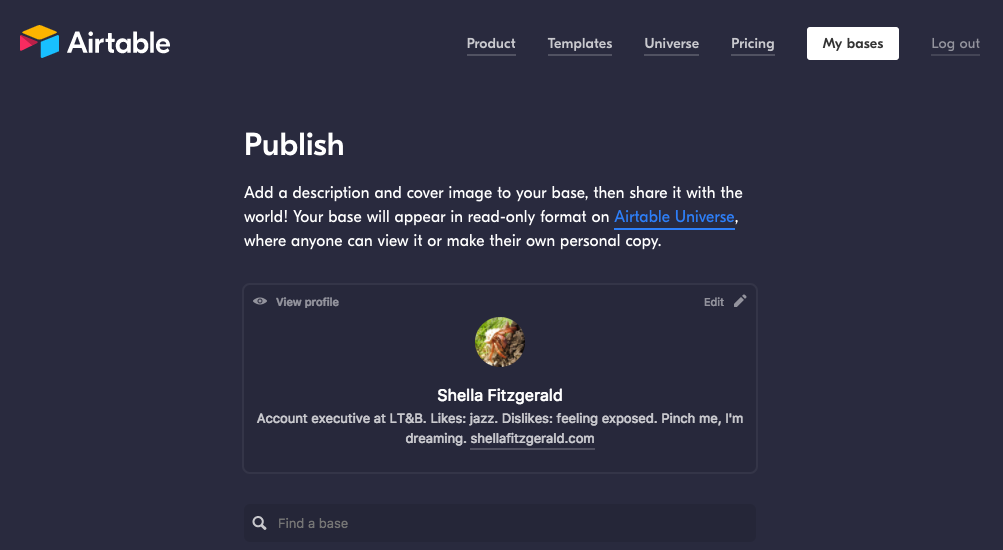 ---
Was this article helpful?
---
What's Next