Printing an expanded record
07 Sep 2022

1 Minute to read
Printing an expanded record
Updated on 07 Sep 2022

1 Minute to read
---
You can print out all the data from a single expanded record (row) from within the expanded record view by using the keyboard shortcut CtrlP. This will bring up your browser's print dialog. The appearance of the print dialog may vary based on your browser.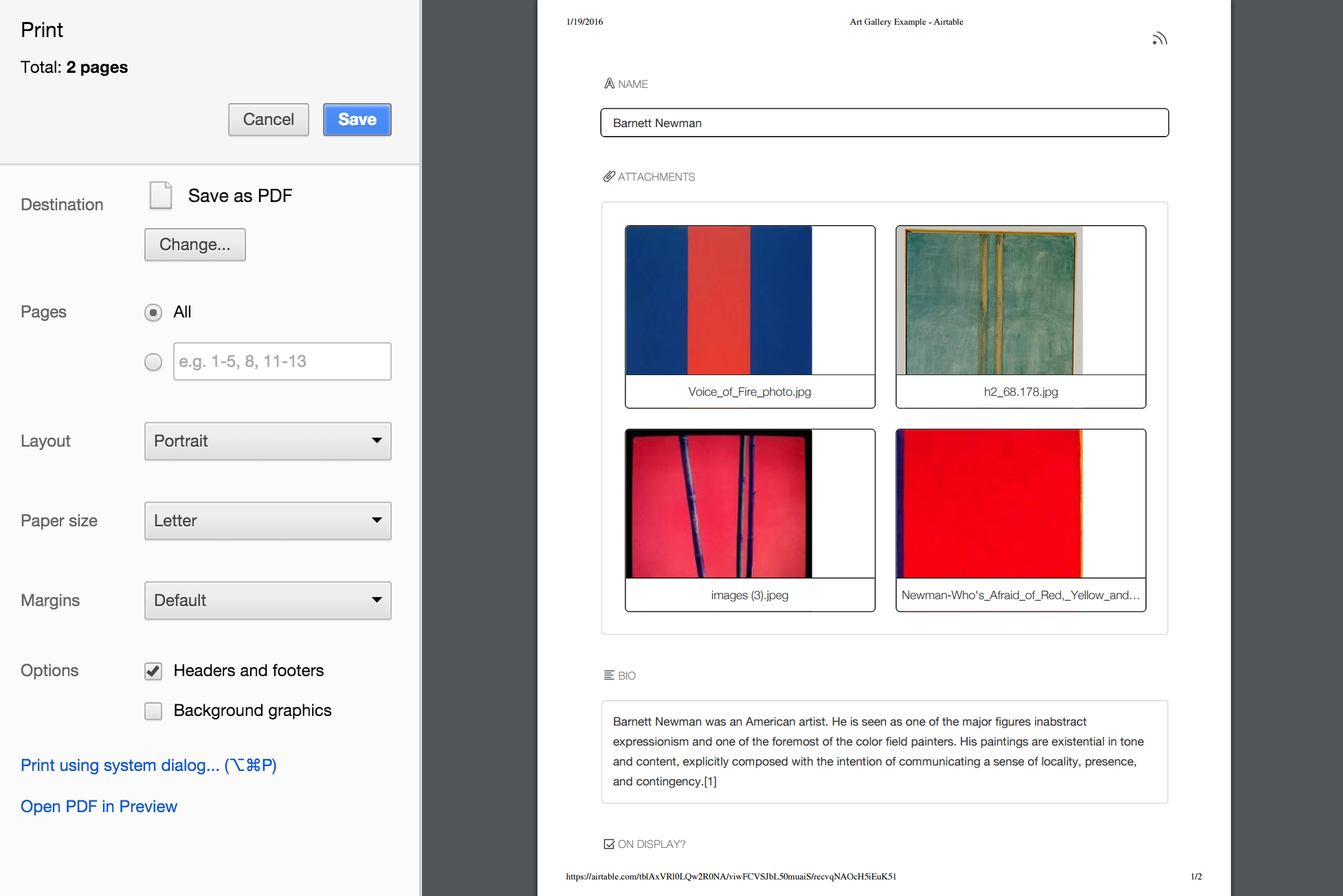 Depending on your browser and your computer's printer settings, you will often also have the ability to save the expanded record as a PDF by setting the destination printer as "Save as PDF," or by selecting a dropdown option named "Save as PDF."
NOTE
We are in the process of making some changes to the way expanded records look based on customer feedback. Thanks for your patience during this update.
---
Was this article helpful?
---
What's Next