Record coloring in views
17 Nov 2022

1 Minute to read
Record coloring in views
Updated on 17 Nov 2022

1 Minute to read
---
Share feedback
Thanks for sharing your feedback!
Record coloring is a Pro and Enterprise plan feature that allows collaborators with editor-level permissions or above to color-code records—meaning that you can quickly discern meaningful distinctions between records more easily, without having to dig into the details. You can apply color to records by matching the color of the record to the color of an associated single select field, or automatically color records using custom filtering conditions.
Overview
Record coloring is applied at the view level, meaning that each different view can have its own unique record coloring configuration --view share links will include record coloring as well. You can apply record coloring to calendar views, grid views, kanban views, and gallery views.
There are three ways to apply record coloring:
By date fields (only available for calendar views with multiple date fields)
In a calendar view, record colors are applied to the whole card.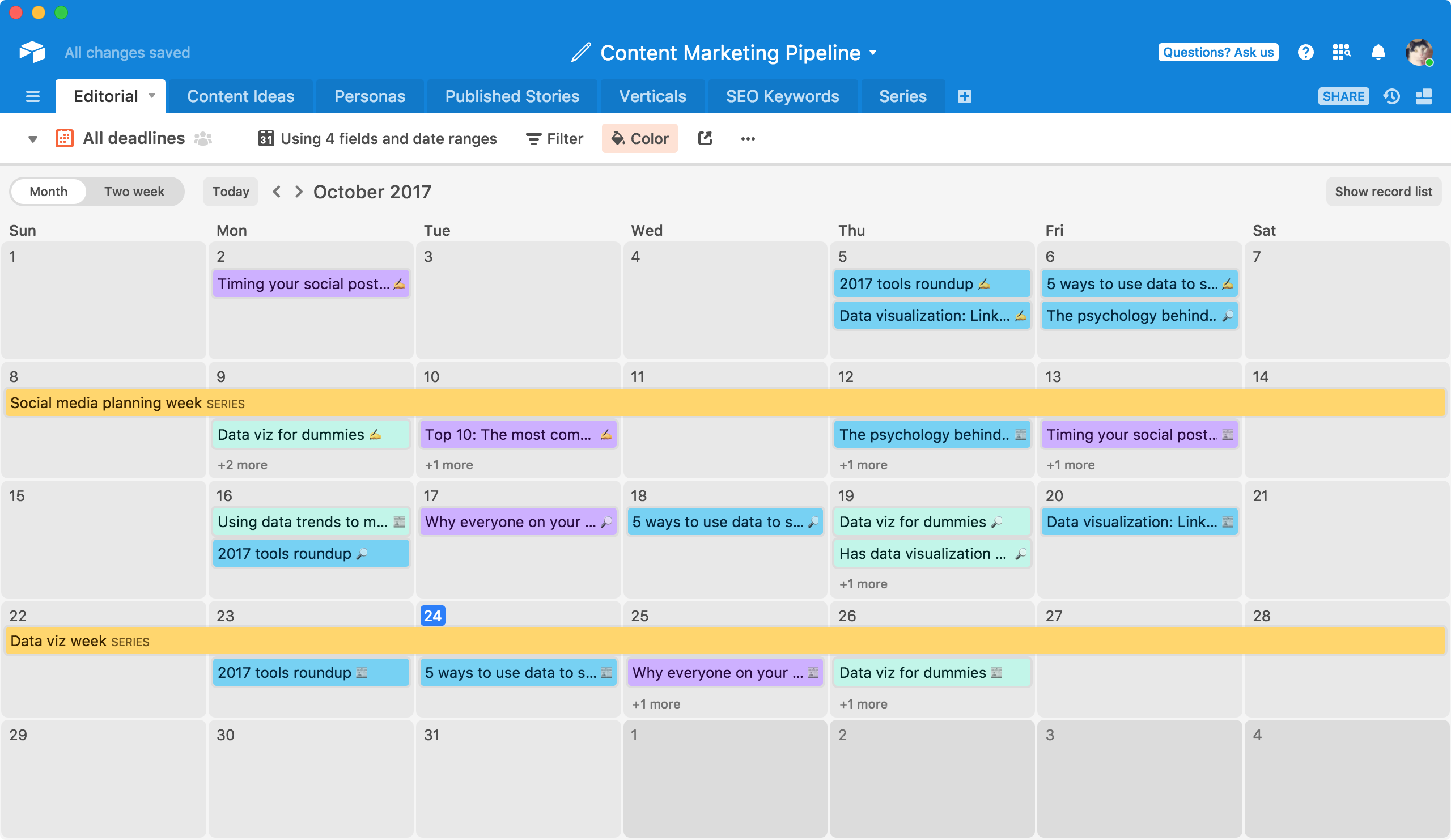 In a grid view, record colors appear as color flags on the left side of the primary field.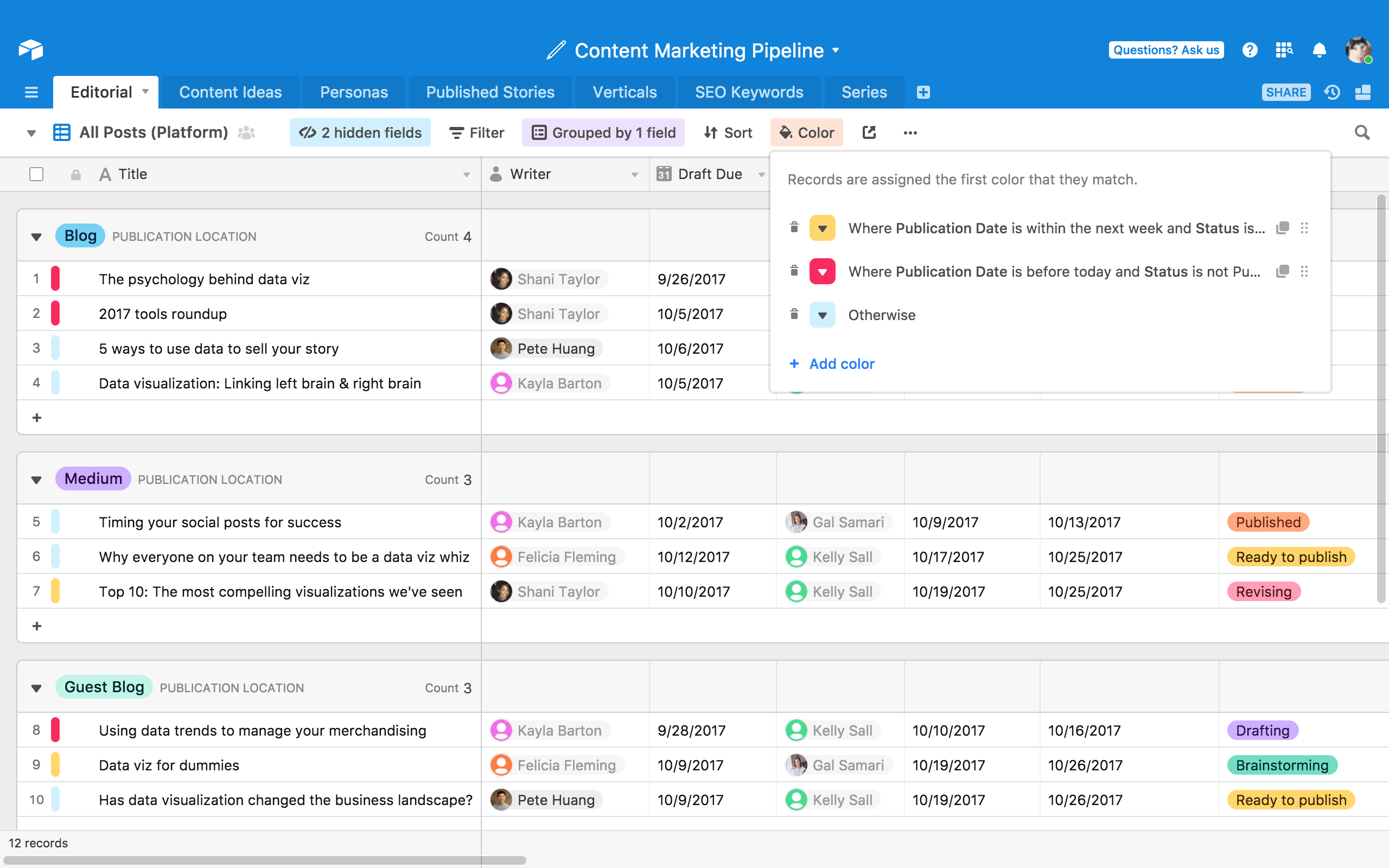 In kanban and gallery views, record colors show up as lines of color on the left side of the card.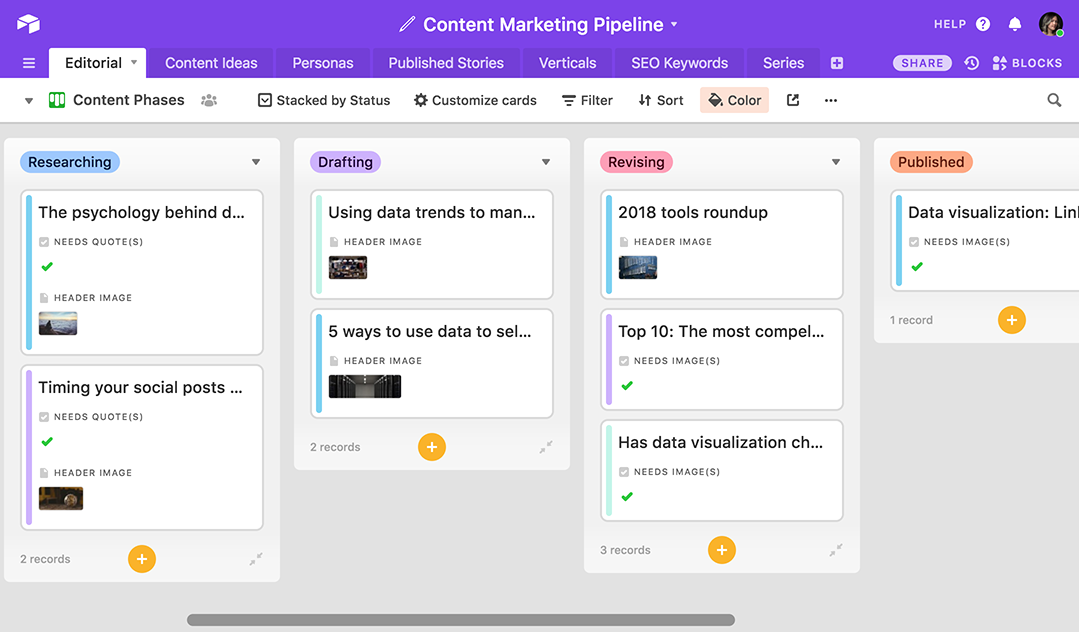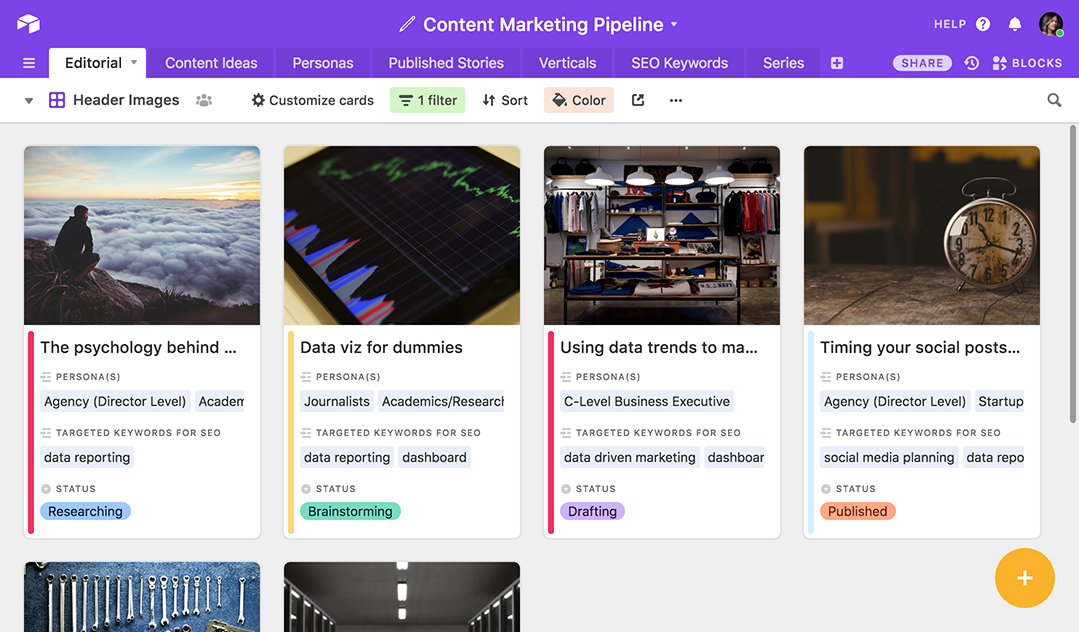 If you have a record coloring configuration in one view that you'd like to use in another view, you can copy a view configuration from one view to another to speed up the process.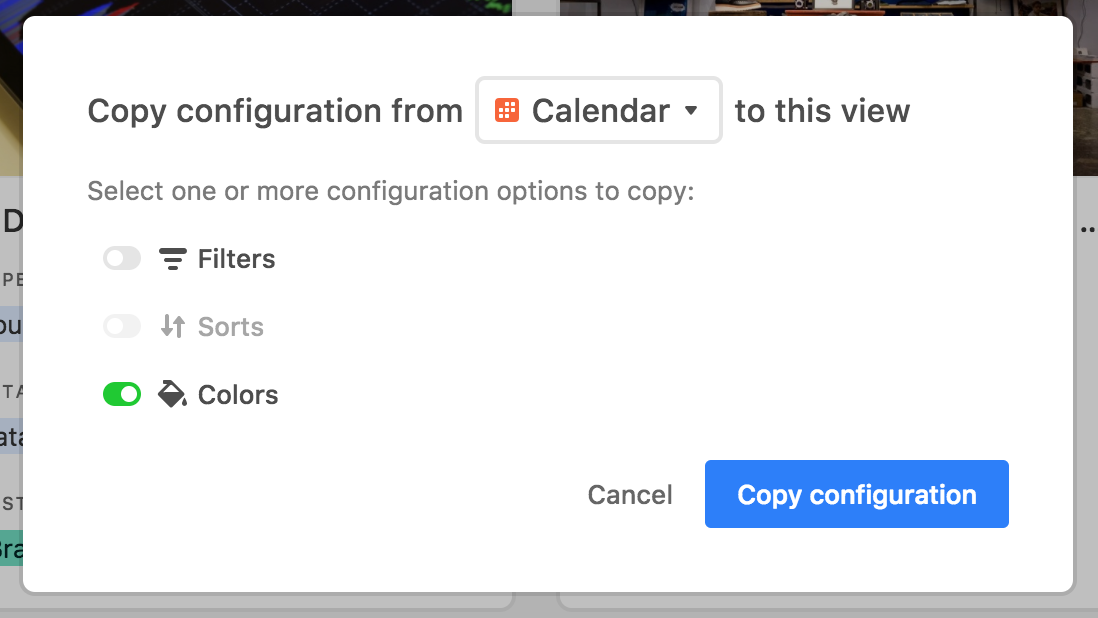 FAQs
What happens if one of my records matches two color configurations?
The color configuration that was created first will be applied to the record. For example, in the image below, there are two color conditions that are the exact same, and so the first color condition (green) will be applied to any matching records.

---
Was this article helpful?
---
What's Next