Updating your Airtable account email
28 Oct 2022

1 Minute to read
Updating your Airtable account email
Updated on 28 Oct 2022

1 Minute to read
---
If you would like to change the email address associated with your account, you can do so directly from your account page at https://airtable.com/account.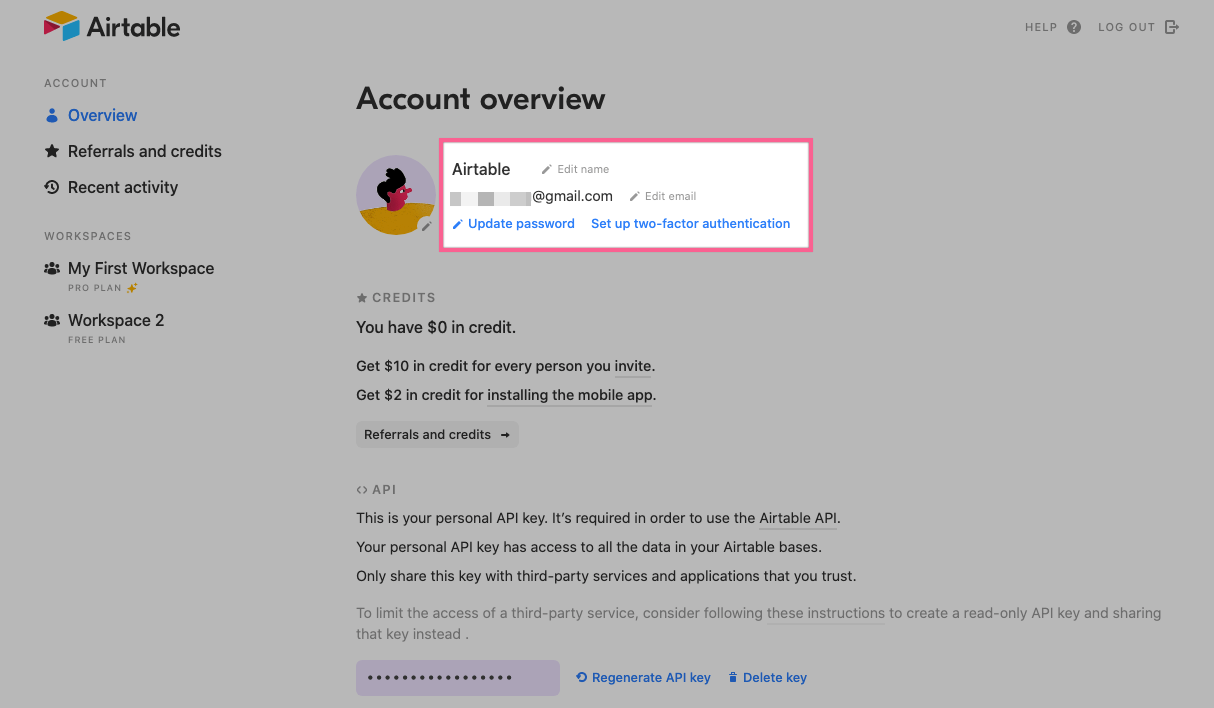 Edit email
From your account page, click the "Edit email" option next to where your email address is shown.

To confirm a change to your email address, you'll need to enter your current password and the new email address.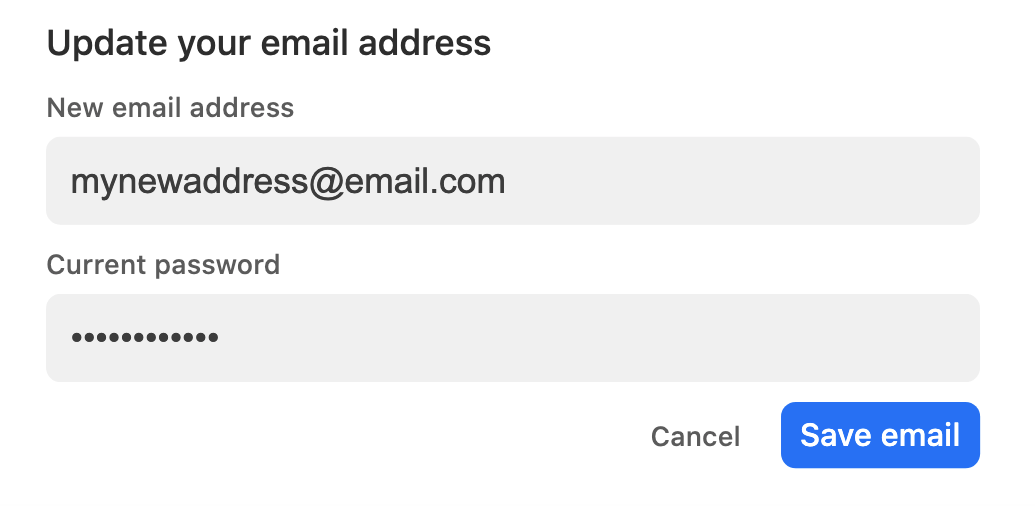 Adding a password to your Airtable account
If you signed up for Airtable with a Google login, you will not be able to edit the email associated with your account unless you add an Airtable-specific password to your email (separate from the password associated with your Google login). You'll see the option to add a password on your Account overview page.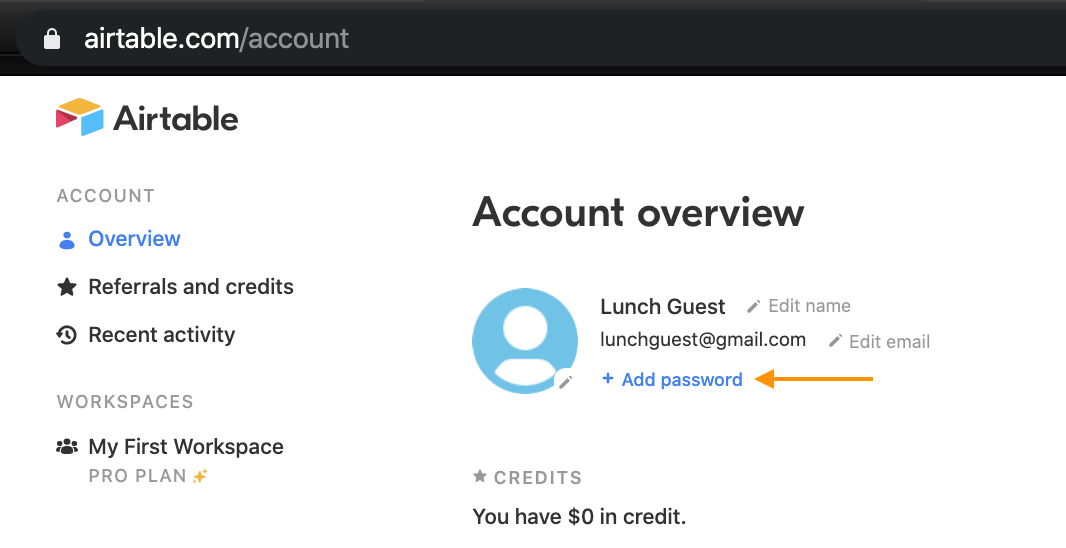 Once you've added a password, you'll be able to log in to your Airtable account through the non-Google sign in modal.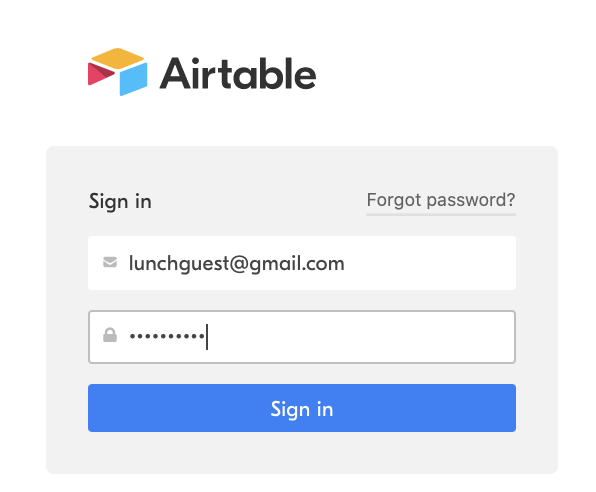 Now that your account has an Airtable password, you will still be able to access your Airtable account even after changing your Google domain or email address. If your Google account domain does change, you can change the email address associated with your account (also by going to Airtable.com/account from a laptop or desktop) to your new Google email address.
---
Was this article helpful?
---
What's Next