Use case planning product launches in Airtable
07 Jul 2022

2 Minutes to read
Use case planning product launches in Airtable
Updated on 07 Jul 2022

2 Minutes to read
---
Welcome to the Launch Calendar template guide! This template helps you plan all of your upcoming product launches so that you'll have a smooth, successful rollout.
You can find the Launch Calendar template here.
Introduction
This template is based on PorchCam, a fictional company that makes high-tech home security cameras. Their product and marketing teams use Airtable to manage the launch process for new products and features: keeping track of the major deadlines, ensuring that they've got all the materials necessary for the launch, and more!
Getting Started
We'll cover some of the major workflows in this template to help you get started. Airtable is also incredibly flexible and customizable, so if you need to make some tweaks, you can simply modify the setup to meet your needs!
Planning a new feature launch
Start planning a new feature launch by adding a new record in the Features table. For your new feature launch, you can select a relevant product theme (that links, set target launch dates, and assign the marketing and product leads.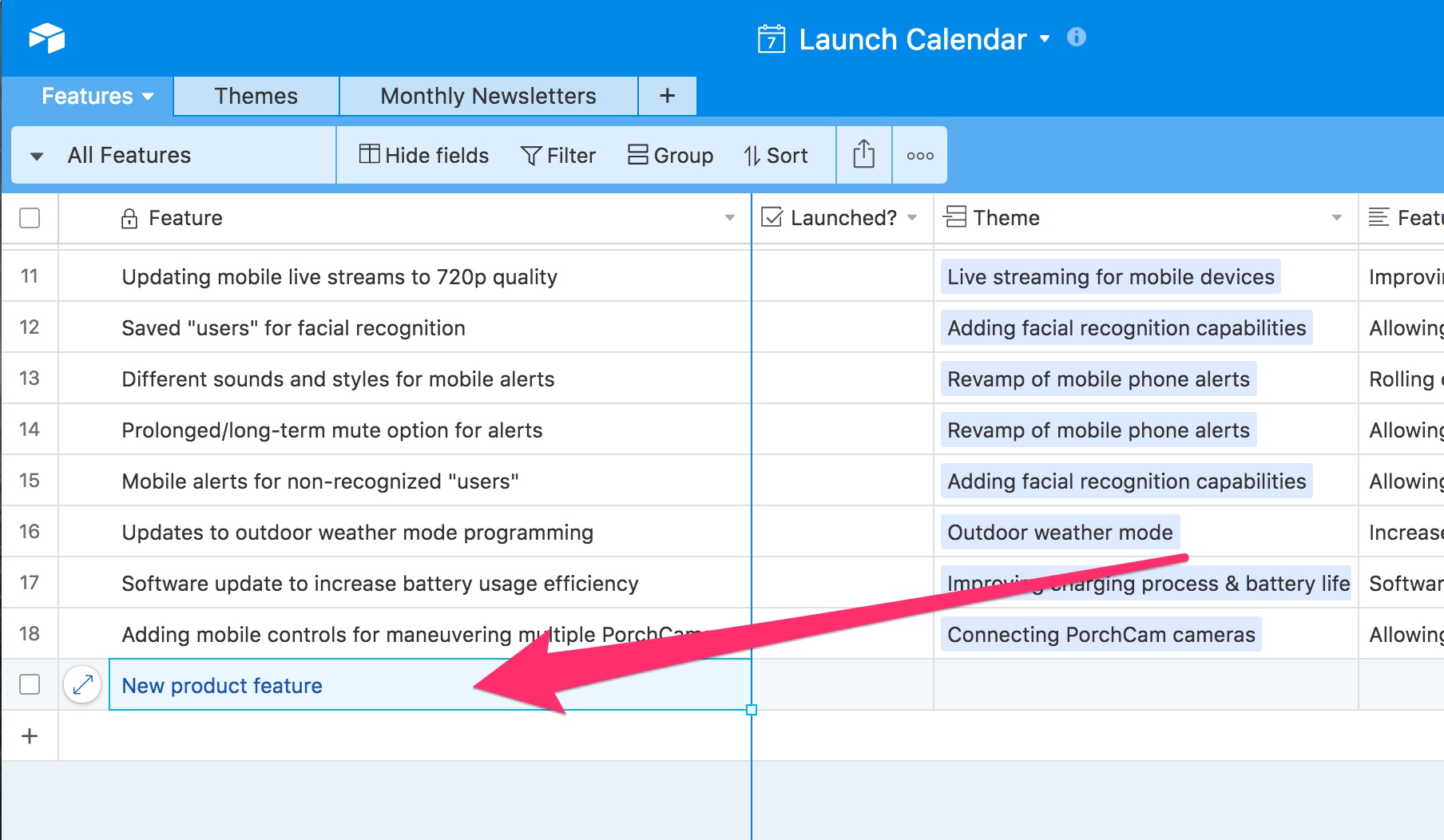 The "Ready for Launch?" field is a formula field that tracks when the product feature is ready to launch. When the feature and all of the required launch materials are complete, it'll automatically update to display "✅✅✅ Ready ✅✅✅".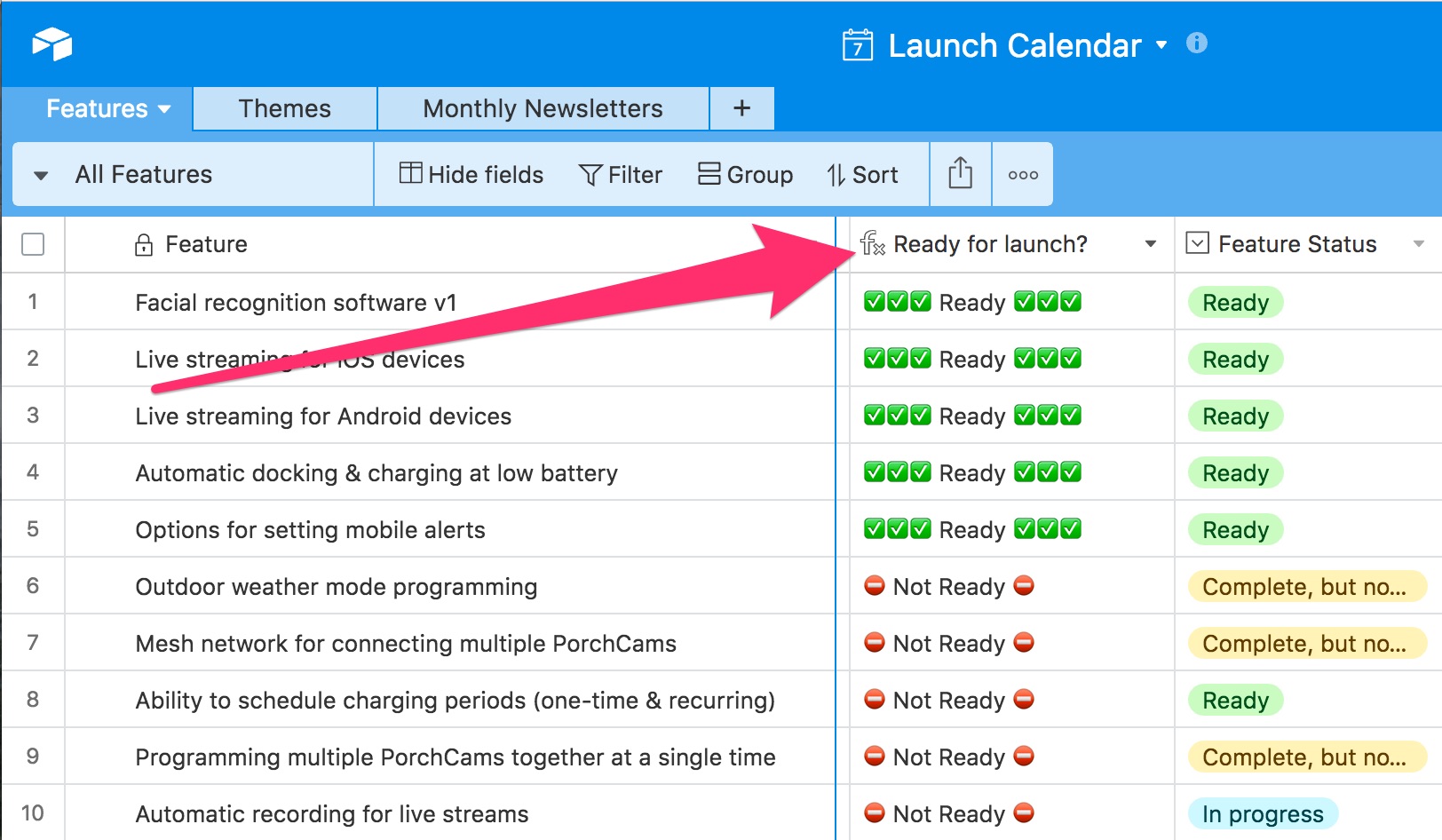 Managing your feature launches
You can update the status for a feature and each of the standard launch materials required using a single-select dropdown. If a particular marketing asset isn't required for a launch, you can set its status to "Not necessary".

You can even expand a record to view all of its details in a full-page view.


View all of your launch dates and deadlines on a calendar view to make sure you're on track. Simply click on the dropdown in the view bar to navigate to a calendar view.



Once a feature has been successfully launched and rolled out to users, you can mark the "Launched?" checkbox to note that it's complete.

Organizing your product themes
Keep track of all your product themes in the Themes table!

Planning a monthly newsletter
Use the Monthly Newsletters table to help you plan and organize your monthly newsletters! You can track which new features you're sharing in each issue and manage the process to ensure that your newsletter gets published on schedule.

Collaboration
Airtable makes it easy to collaborate with your team. You can @mention a teammate on a record to write a message and notify them. You could use this to notify a teammate that the feature is ready for launch or ask a question about a particular marketing asset.

You can also add your teammates as collaborators so that they'll have access to the template.


---
Was this article helpful?
---
What's Next