Airtable for mobile Airtable 101
30 Jun 2022

2 Minutes to read
Airtable for mobile Airtable 101
Updated on 30 Jun 2022

2 Minutes to read
---
Welcome to Airtable! Airtable takes a radically different approach to data organization by giving you (yes, you!) the building apps to create your own way of organizing anything—from film projects to apartment hunts and customer lists.
To help you get started, here's a brief overview of the basic components of Airtable.
Bases
A base (short for "database") is an organized collection of data, containing all the information you need for a project or interest. You can create bases for personal projects like vacation planning or organizing your shoe collection, or for work use cases like job applicant-tracking or a sales CRM.
Each of these icons represents a base: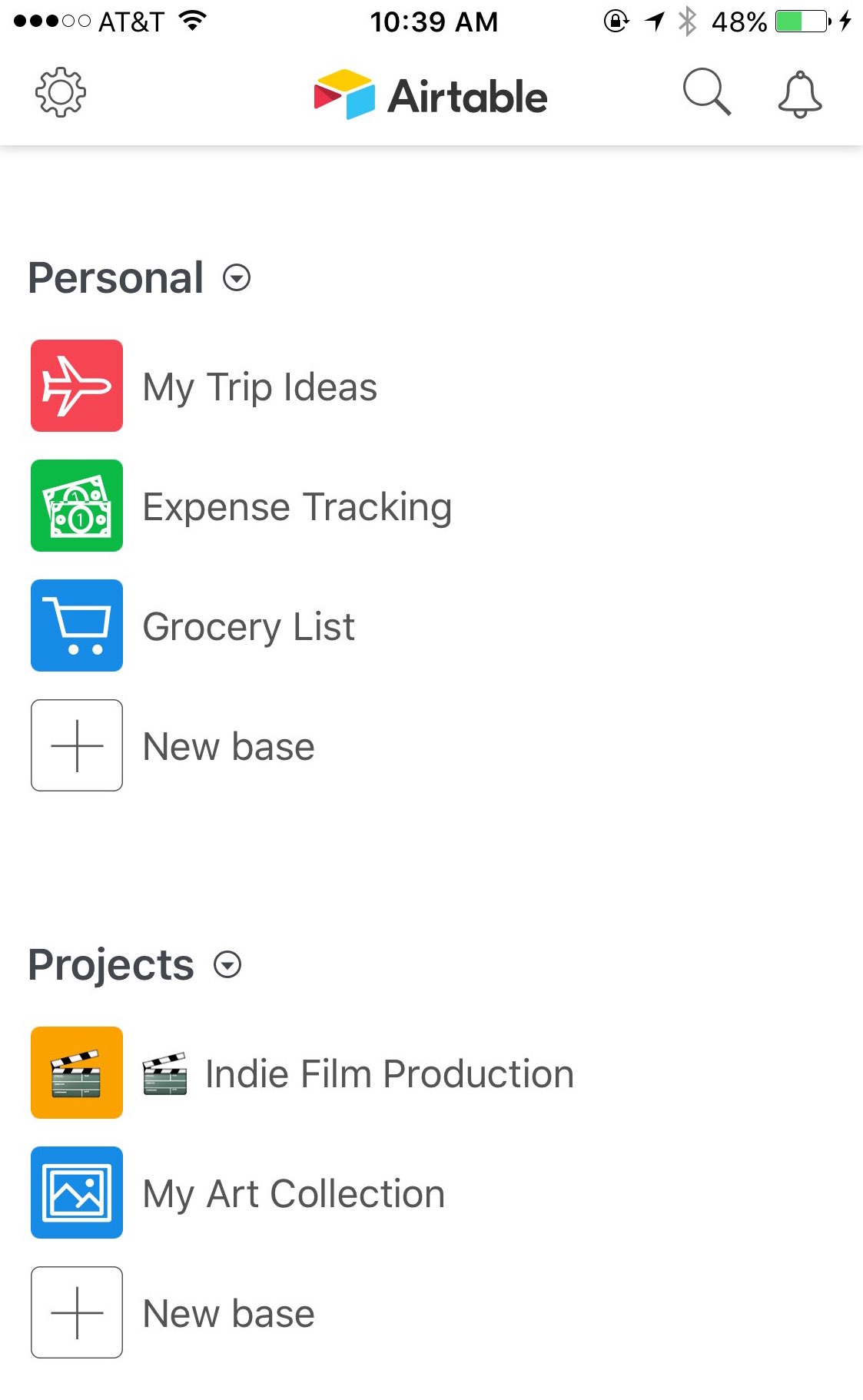 Tapping on an icon will open the associated base: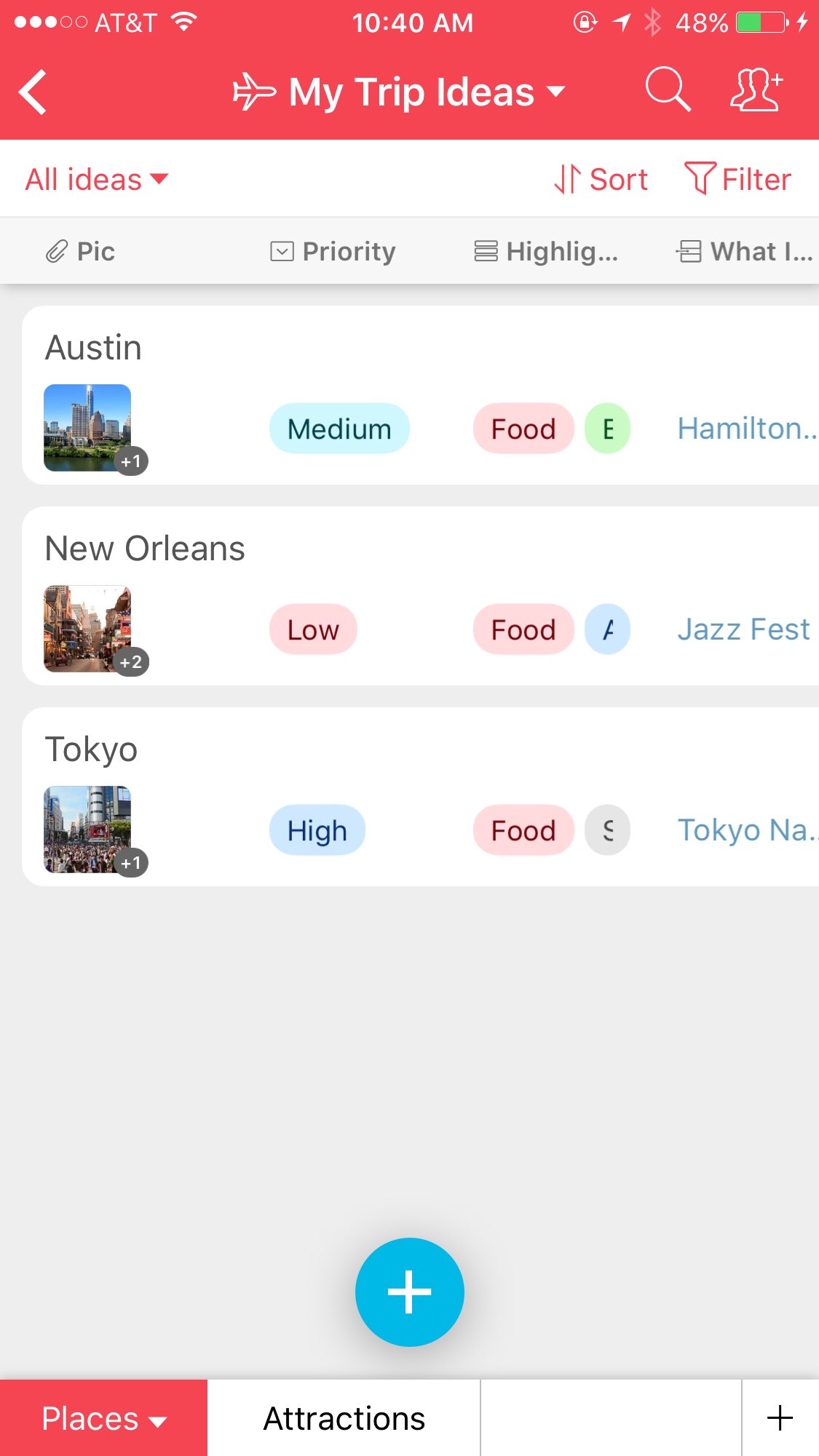 Tables
Each base can have one or more tables. Tables are used to hold a list of one particular type of item. For example, a vacation-planning base could have different tables for destinations, hotels, and restaurants.
The bottom bar of the base shows the different tables within the base. The highlighted tab shows which table is currently being viewed. To move from one table to another, simply tap on the title of the desired table. (For a more in-depth explanation of tables, please see the tables overview.)

Records
Records are the Airtable equivalent of a row in a spreadsheet, and appear as discrete tappable cards. Each record is basically an item in a list. For example, if you made a table of all the different cows on your farm, each record would be a different cow. (For a more in-depth explanation of records, please see the records overview.)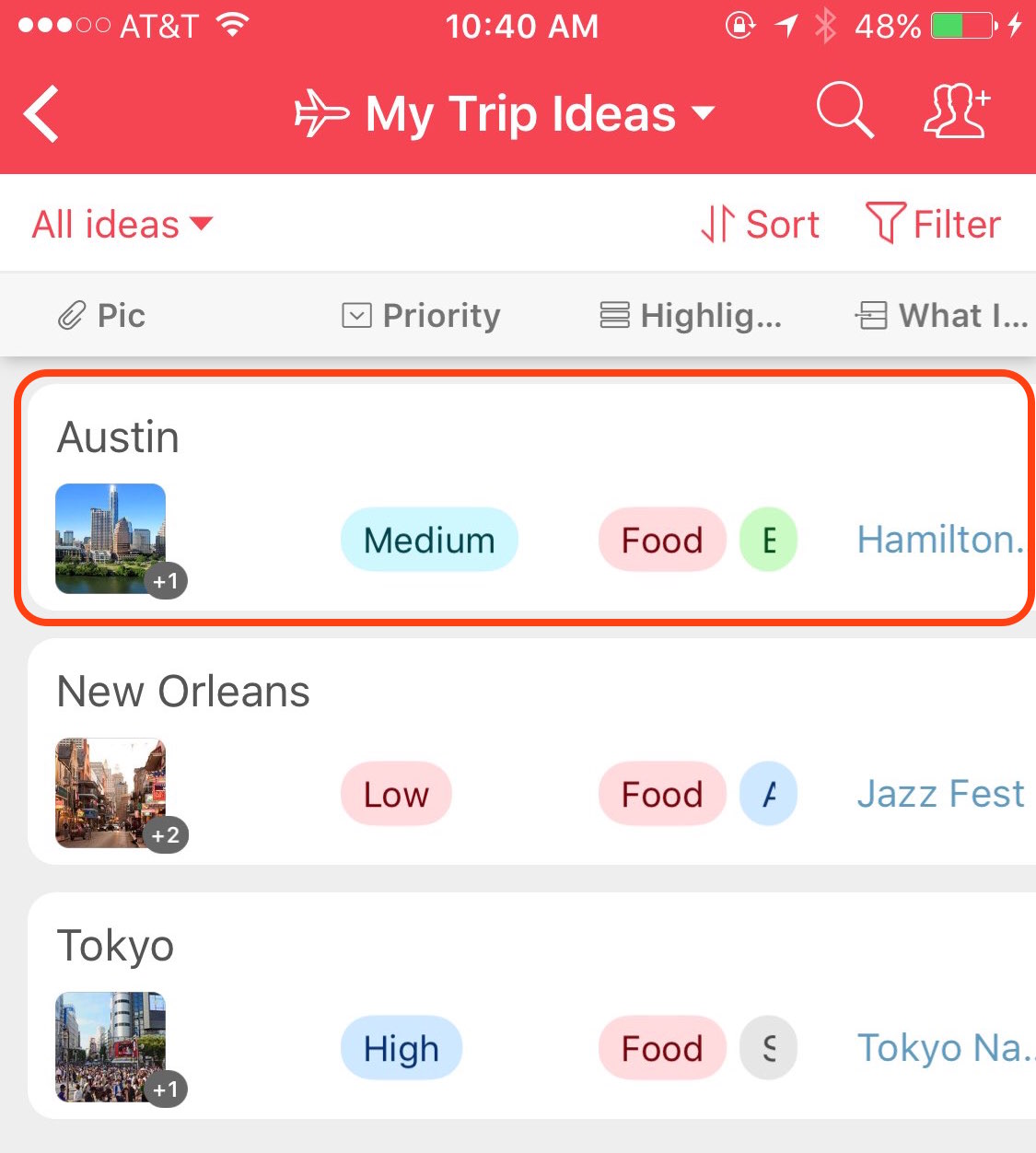 Fields
Fields are the Airtable equivalent of a spreadsheet column. Each field holds a particular category of information related to the record. Unlike in spreadsheets, each field in your base can have a special field type for different kinds of rich content. The field types include file attachment, checkbox, email address, phone number, URL, long text, multiple select, barcode, and more.
When you tap on a record card, it'll expand to show you all of the different fields in detail.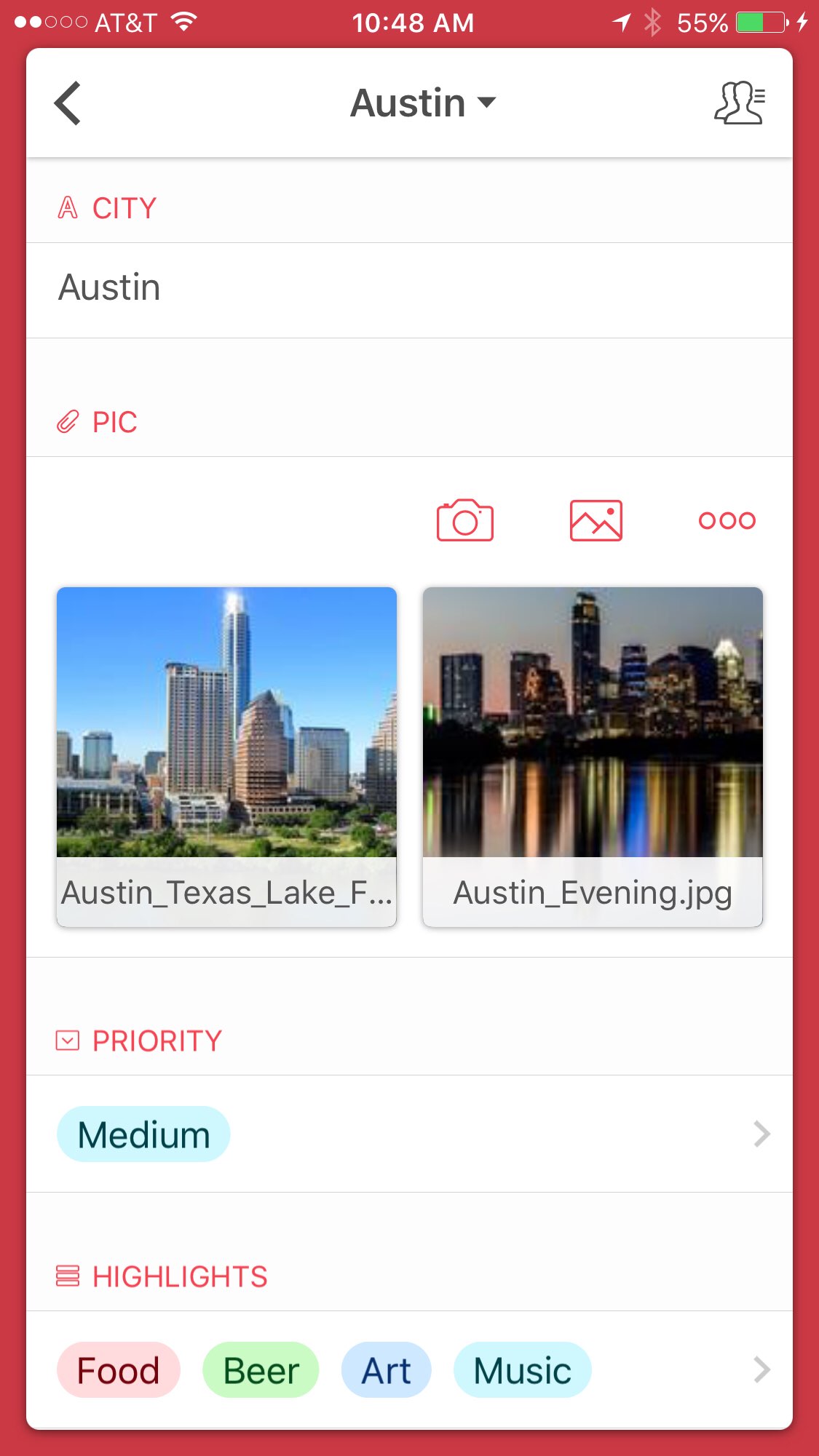 When not expanded, each record will display data from the first few fields. (For a more in-depth explanation of fields, please see the fields overview.)

You can easily edit an individual cell in your table by clicking on that cell and choosing a new value. The type of data you can enter into the cell will differ based on the field type of the cell you selected: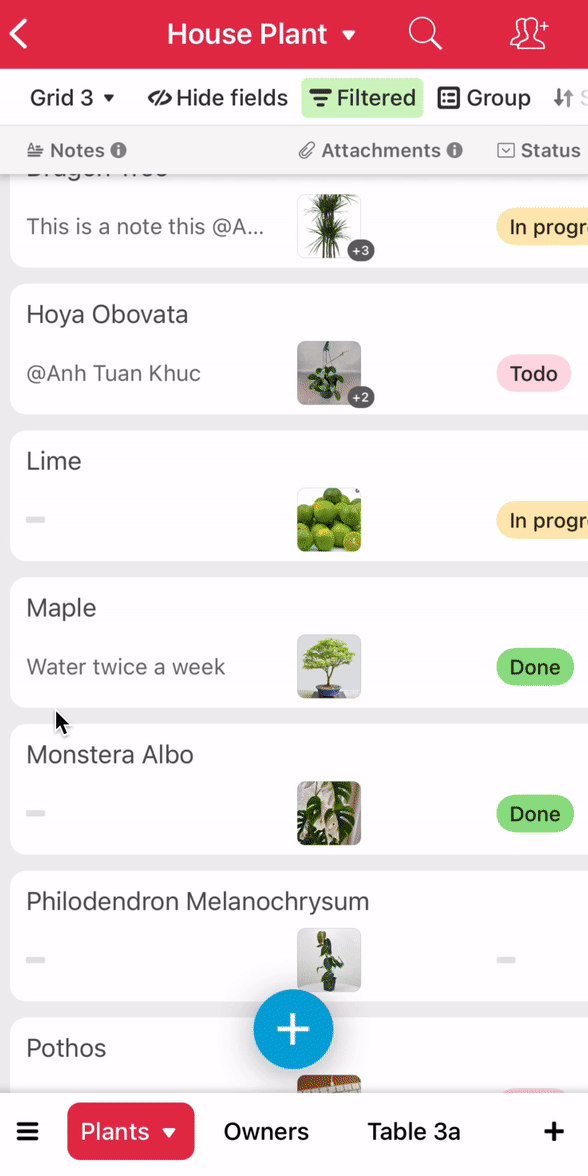 So for example, if you have a date type field you can add or edit a new date into an individual cell.
Views
Views are different ways of looking at the data in a table. You can save your views, meaning you can have unique settings for the order of records and fields, and filters that will allow you to see just the records which fit particular criteria. This makes it easier to see relevant records quickly once you've accumulated a lot of records. The controls for changing the views are located toward the top of the table. (For a more in-depth explanation of views, please see the views overview.)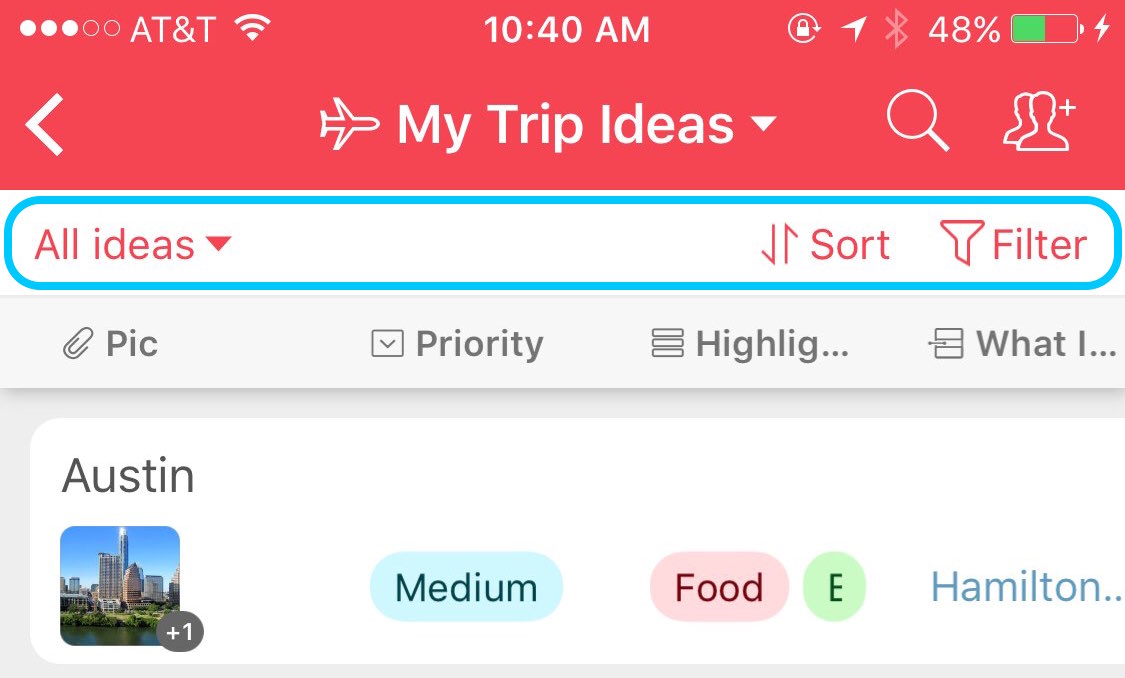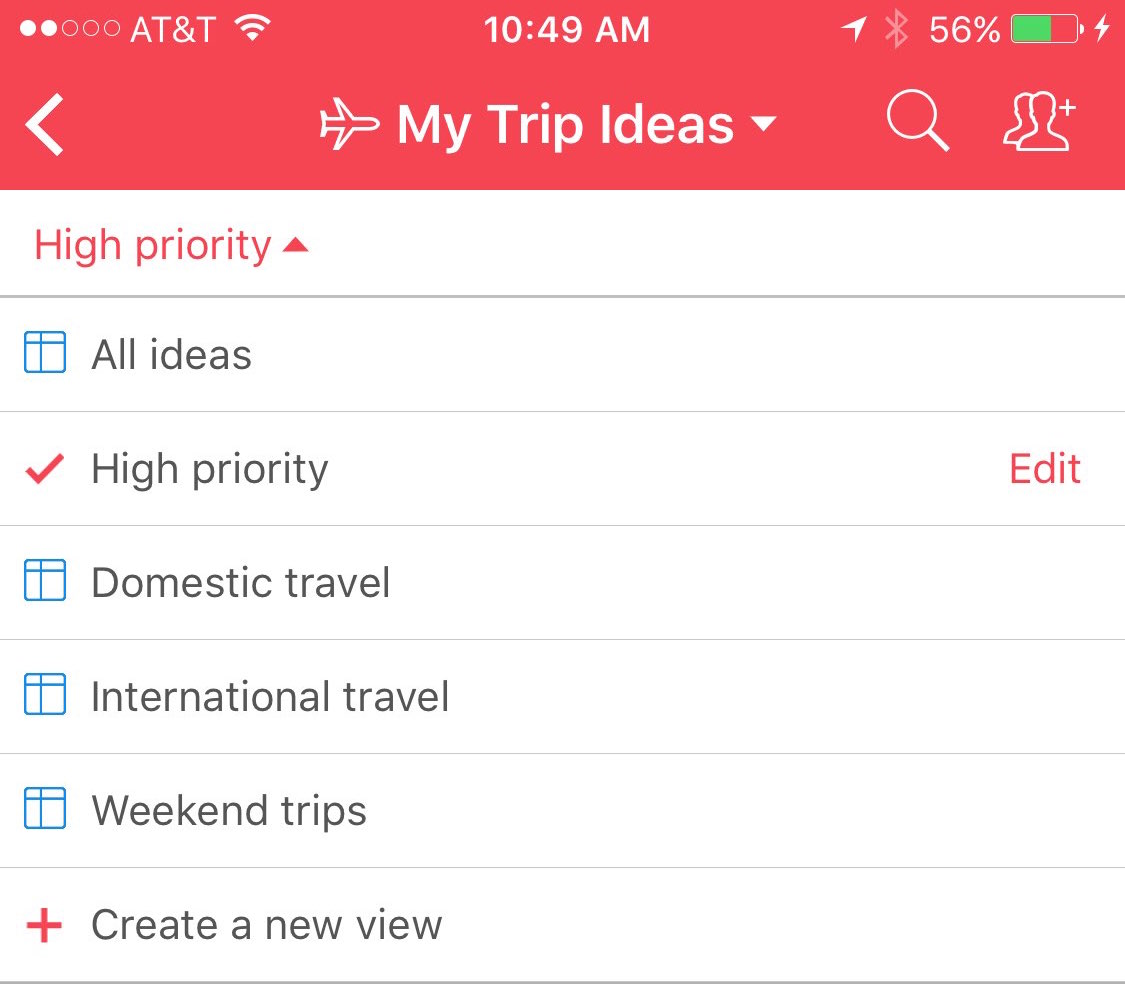 ---
Was this article helpful?
---