Contact us
21 Sep 2022

1 Minute to read
Contact us
Updated on 21 Sep 2022

1 Minute to read
---
To contact Airtable Support, open Airtable and click on the HELP menu in the upper right-hand corner of the page. Then select "Message support".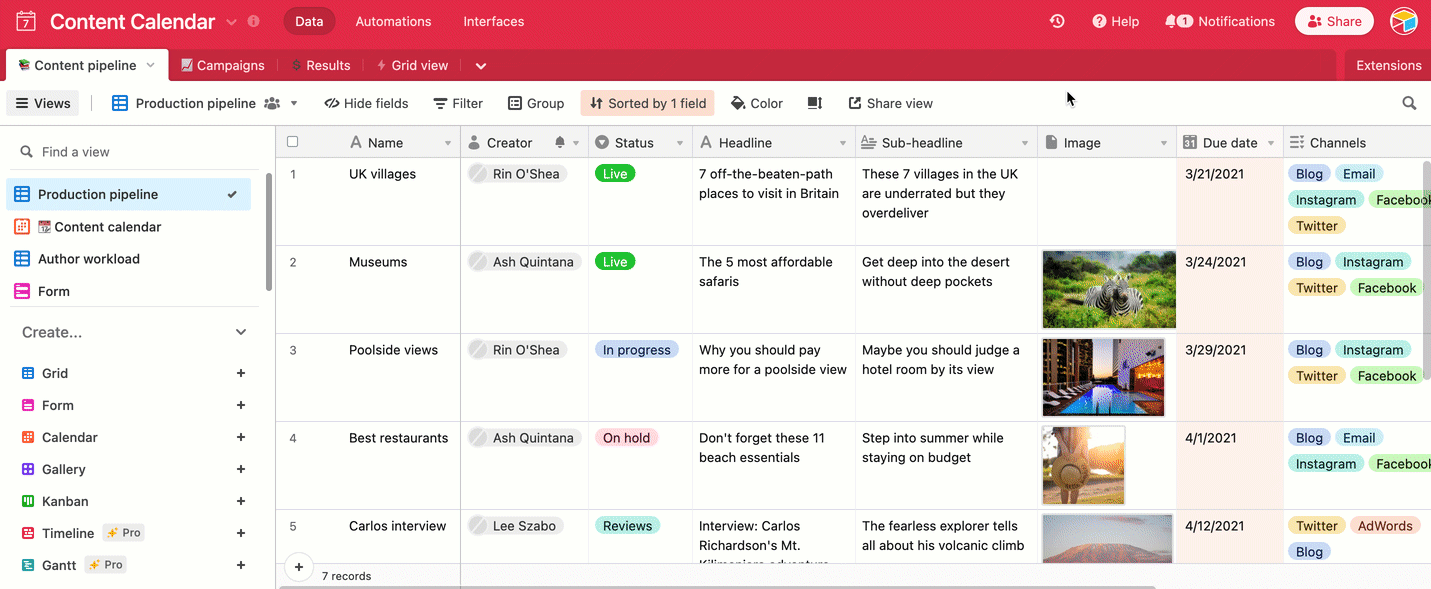 Use the Message support widget that pops up to tell us how we can help. Type a few clear words about your question to kick off the process -- our intake tool will attempt to find a self-service answer from our Help Center to assist. For example, typing "how to create automation" will have more success than "I want to create an automation for my product marketing workflow, can you please help me with that?".
If the suggested answer doesn't solve your issue or isn't relevant, click the appropriate button ("Show me more" or "No (that wasn't helpful)") and you will be routed to open a support request. Please consult the table below and select the appropriate severity level when you submit your support request so we can best assist you according to your issue.
| Severity level | Description of issue |
| --- | --- |
| 4: General product guidance | Question is related to "how-to" do something, a feature request, or is not a time-sensitive billing or account question |
| 3: General issue, no workaround | Your issue requires customer support to resolve. No workarounds appear to be available. Airtable is accessible and operational. |
| 2: Partial loss of functionality 1 | Airtable's performance or functionality is severely degraded or unstable. The issue is impacting your core business processes and/or several users at the same time. |
| 1: Business critical malfunction 1 | Airtable is inaccessible or core functionality driving business processes is inoperable. Issue is impacting a high number of users. |
1 If you are experiencing issues that match the descriptions listed above, then please check out Airtable's status page for the most up-to-date information.
When will I get a response from Airtable Support?
Airtable typically responds within 1-2 business days. For customers with access to priority support, response times are faster.
Does Airtable offer phone support?
We provide support primarily over email and do not currently offer phone support.
I don't have an Airtable account, how do I contact you?
You can create a free account to contact support, otherwise, reach out to our sales team here.
---
Was this article helpful?
---
What's Next