Summary extension
05 Jul 2022

1 Minute to read
Summary extension
Updated on 05 Jul 2022

1 Minute to read
---
The summary extension shows a summarization of a particular field with a custom label and color, which is useful for drawing attention to particular numerical values. You can use it to display the number of records in a given view, or apply a summary function to the records so you can see the sum, average, or maximum value of a field in a view.
NOTE
Extensions let you extend the functionality of your bases: you can use extensions to bring new information into Airtable, visualize and summarize your records in colorful ways, and even directly integrate your Airtable bases with your favorite extensions.
Watch this video to learn more about how to set up and use a summary extension, or read on for further information.
After adding the summary extension to your base, you'll be brought to the extension settings. Pick the table and view with the information you want to summarize.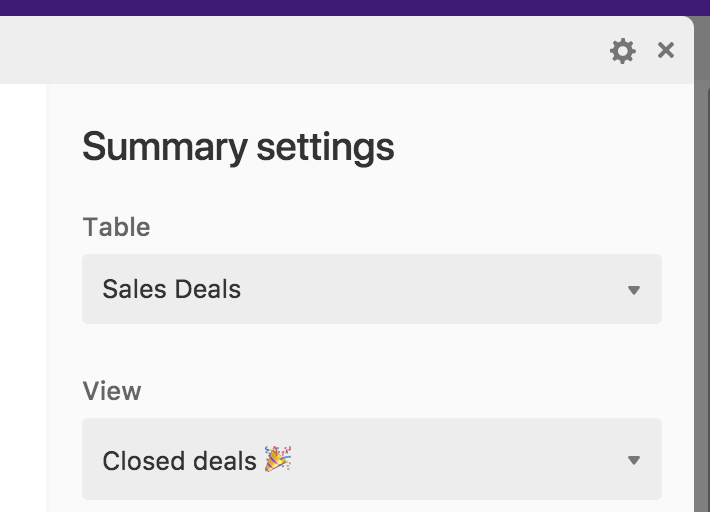 You have a choice of whether you want your extension to display a Count or a Summary.
Count simply displays the number of records that are visible in the view you specify.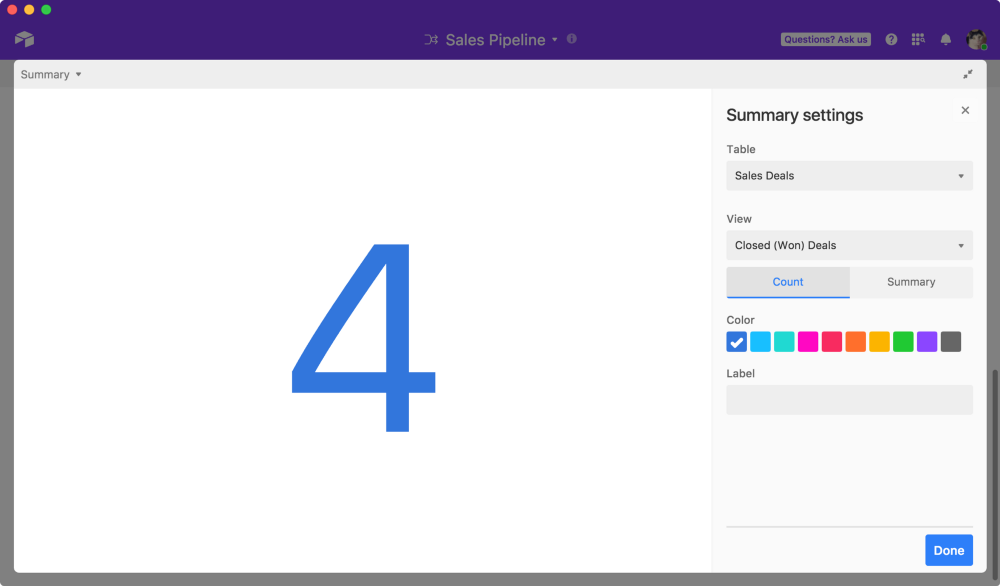 Summary, on the other hand, displays the result of a summary function performed on a specific field. If you pick summary, you'll need to select a field, and a type of summary function, like sum, average, or maximum. The available summary functions will depend on the field type.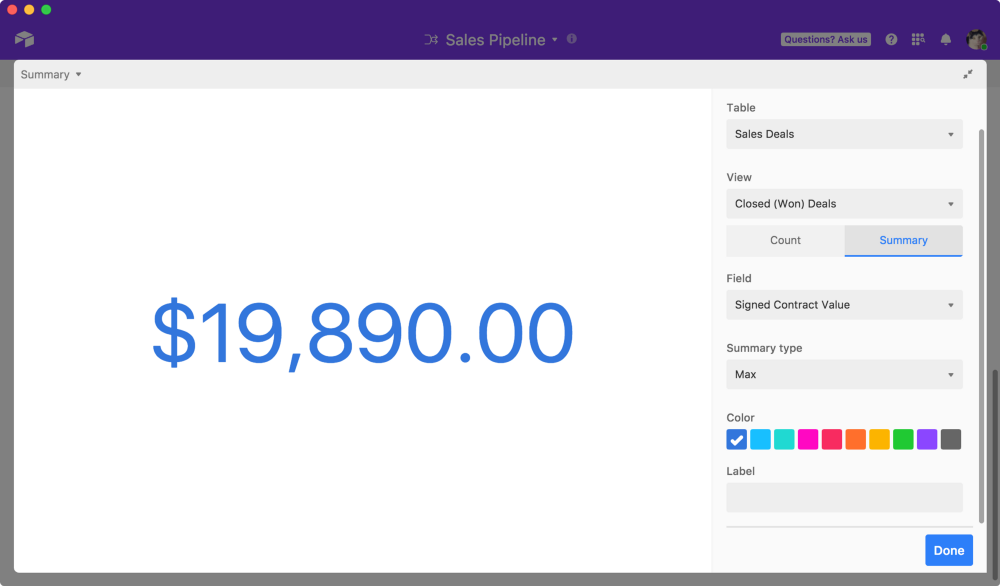 Once you've set up your count or summary number, you can customize it by picking a color, and giving it a helpful label.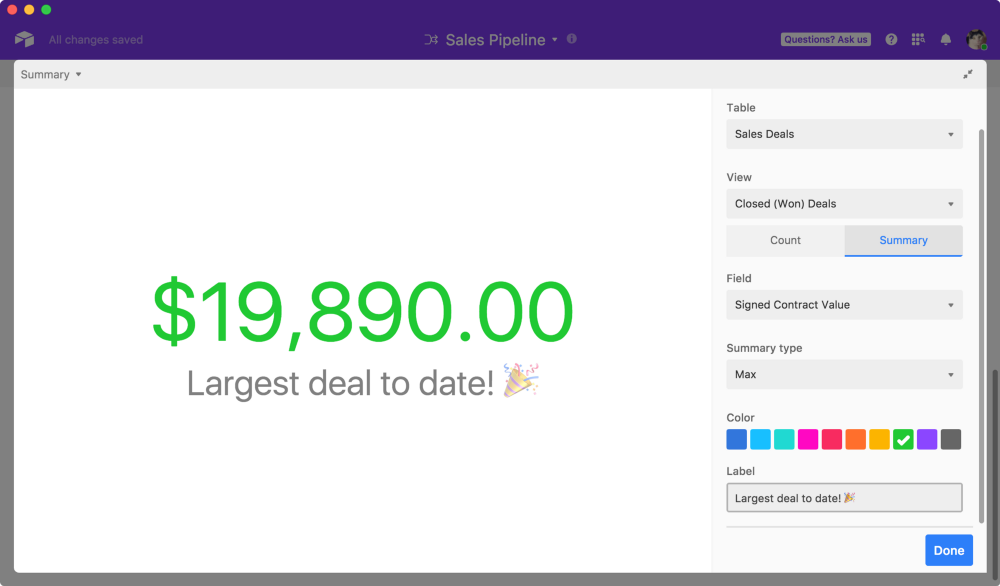 ---
Was this article helpful?
---
What's Next