Airtable for mobile Create a base using a template
30 Jun 2022

1 Minute to read
Airtable for mobile Create a base using a template
Updated on 30 Jun 2022

1 Minute to read
---
If you're new to Airtable, we recommend starting with a template so you can see how a base is typically structured.
We offer a rich variety of templates to help you get started. A template is a pre-made base for a specific use case and comes pre-filled with some relevant tables, fields, and other content. You can easily start with a template and modify it to suit your own purposes.
Start by tapping the New base row in the workspace to which you'd like to add the base: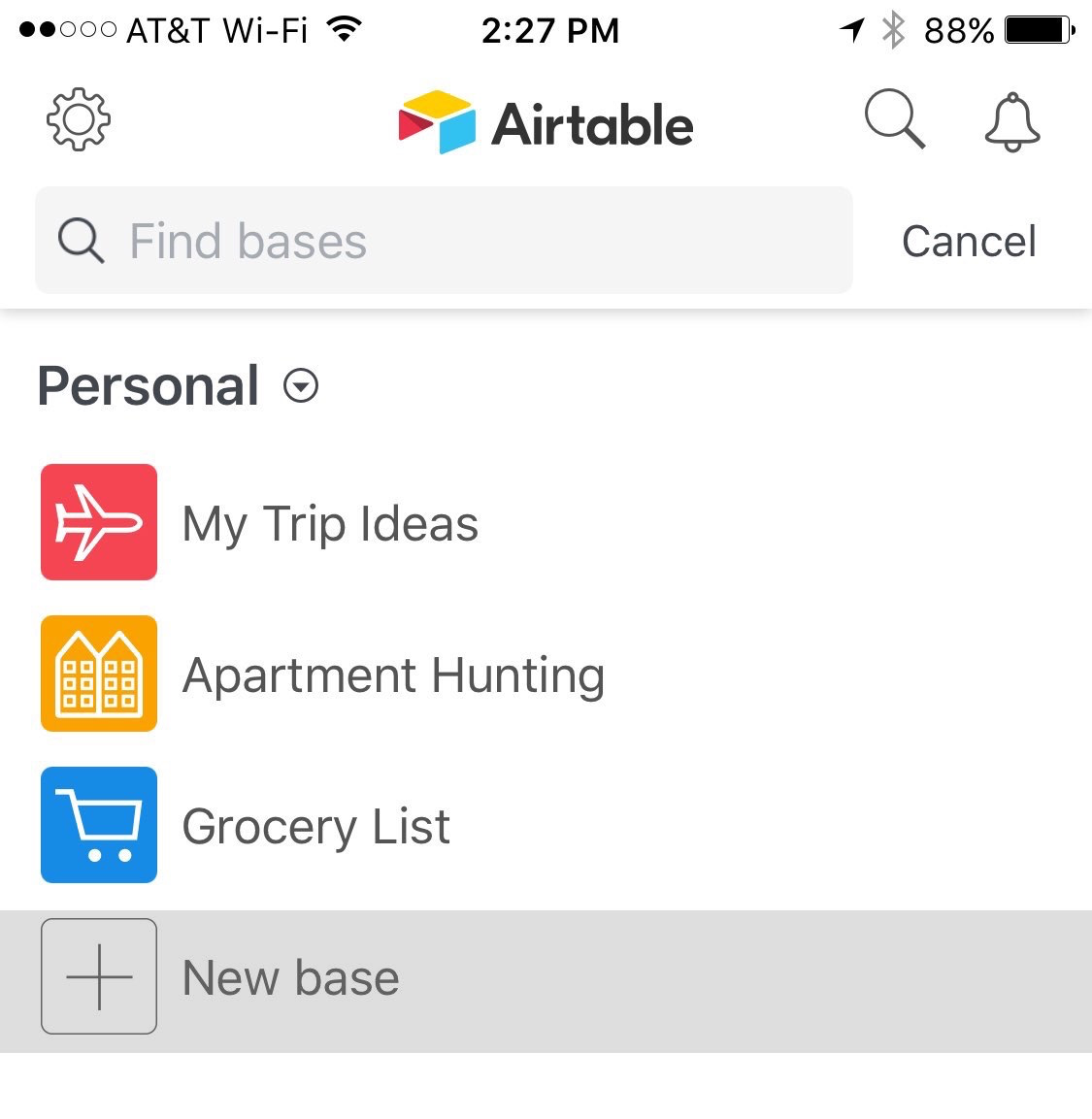 You'll be presented with the Add a base screen, which gives you the option to create a new empty base or start from an existing template. The templates are organized into different categories for your convenience. Scroll through until you find the one that best suits your needs.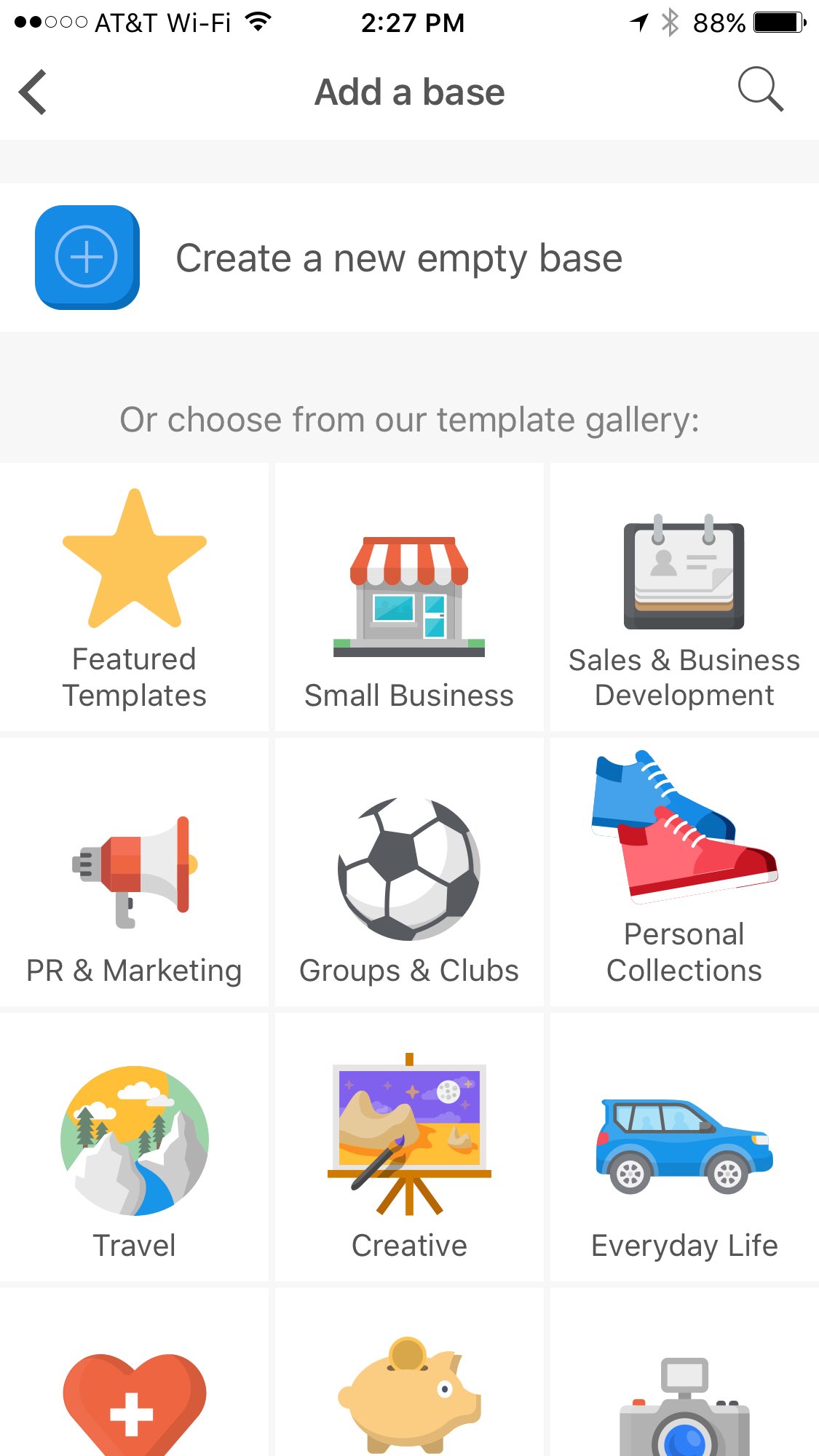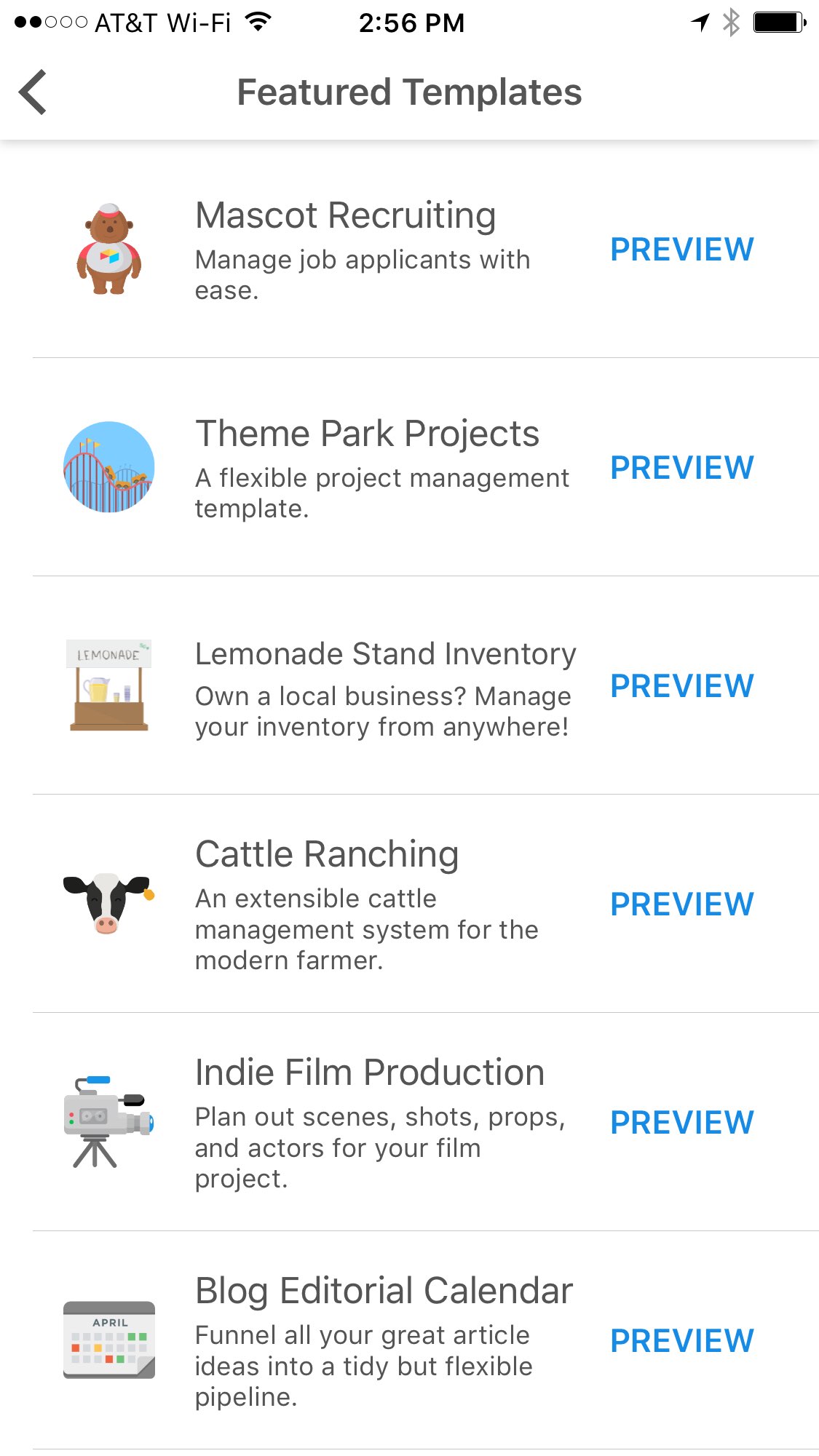 When you see a template you think you might like, click the Preview button and you'll be given the opportunity to preview the template before creating a new base. If it looks good to you, click the Add this base button at the bottom of the screen. You will then be prompted to keep or clear the example records.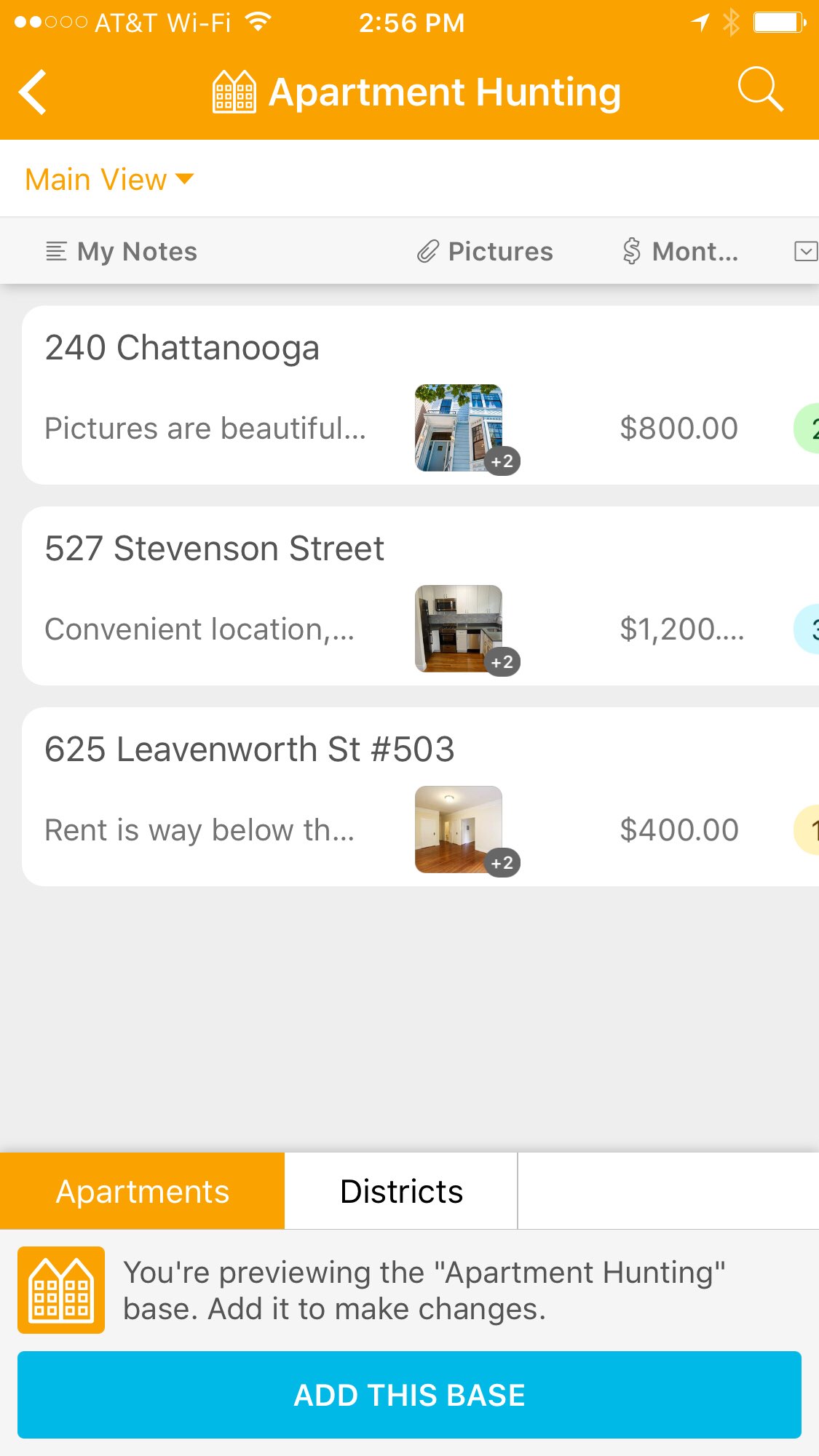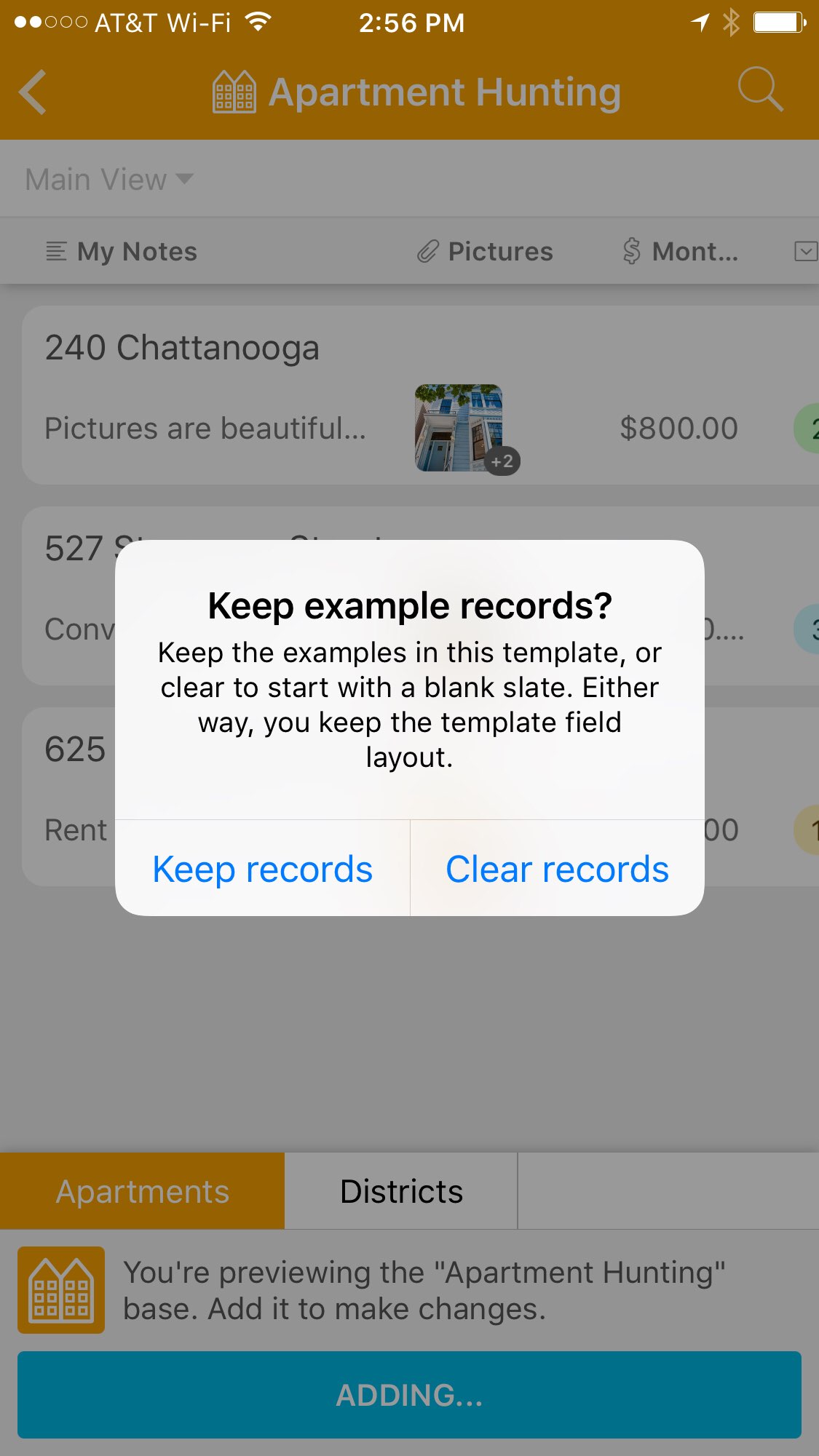 After deciding whether to keep or clear the example records, you'll be brought to your new base! A pop-up showing the base guide will appear. Tap the "Get Started" button and you are ready to start adding records!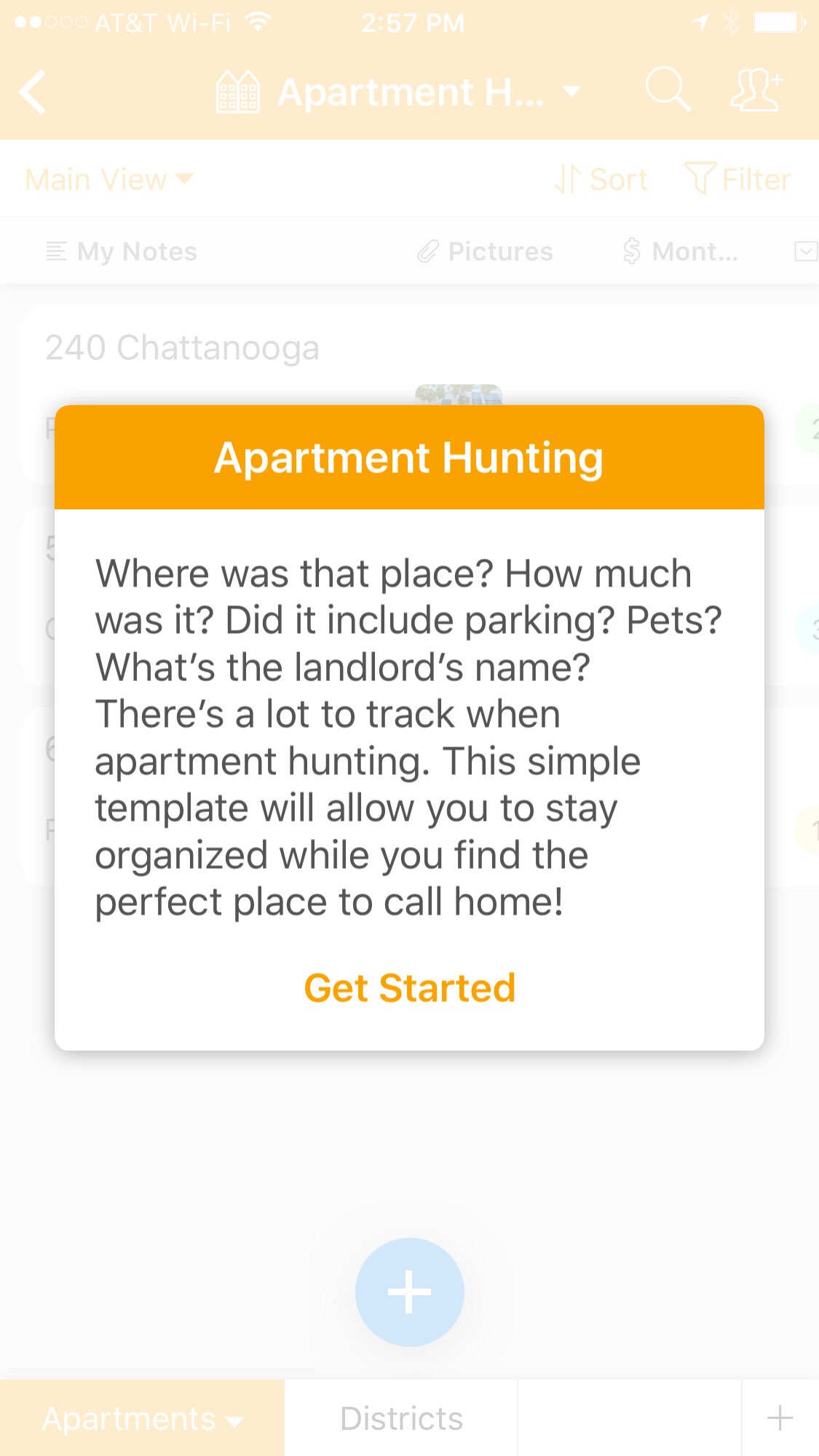 ---
Was this article helpful?
---