Long text field overview
01 Jul 2022

1 Minute to read
Long text field overview
Updated on 01 Jul 2022

1 Minute to read
---
A long text field is great when you need to keep notes or multiple lines of text in each record. You can enter new lines into a long text field, and even @mention a collaborator inside the text. If you need more styling options, you can enable rich text for the field.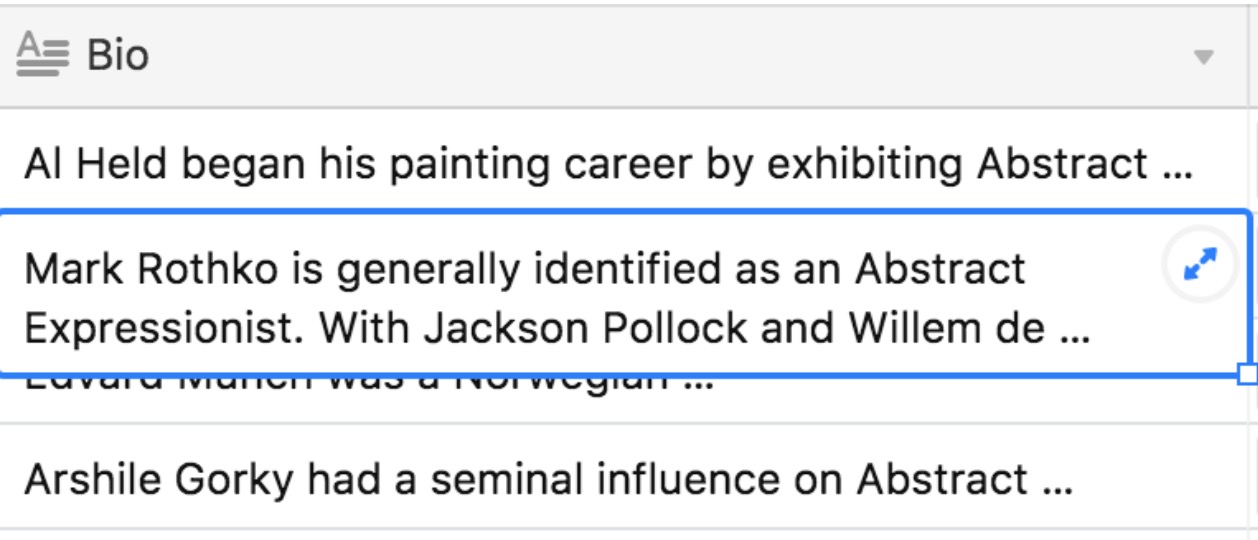 Expanding a long text field (which you can do by clicking the expand cell button or by using the keyboard shortcut ) gives you plenty of room: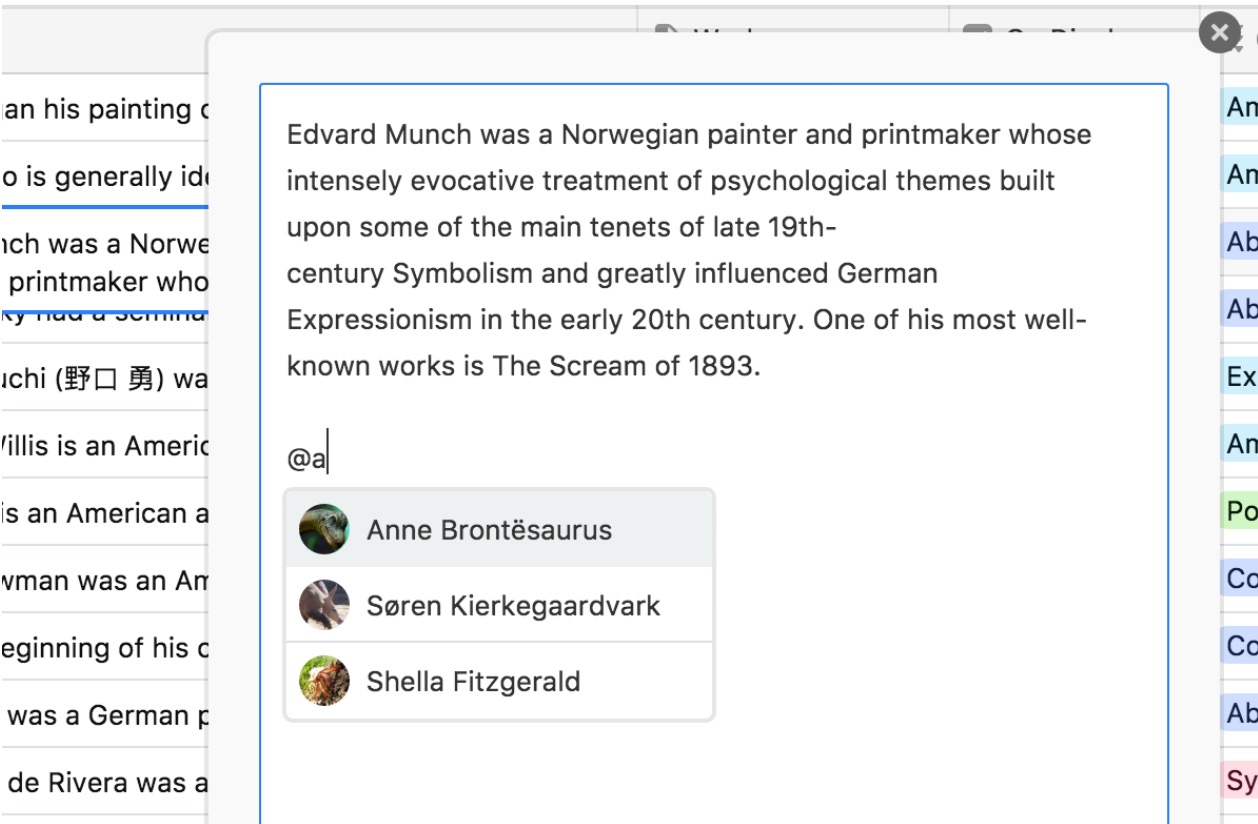 Note that the long text field currently has a limit of 100k characters.
---
Was this article helpful?
---
What's Next