Page designer extension settings
05 Jul 2022

1 Minute to read
Page designer extension settings
Updated on 05 Jul 2022

1 Minute to read
---
Share feedback
Thanks for sharing your feedback!
When you first add a page designer extension to a dashboard, it'll automatically open the new page designer extension's settings. You can select:
Table: the table containing the records you want to turn into pages.
Record size: the size of the page you want to design. By default, it's set to Letter (8.5 x 11 in), but you can set it to another preset (like A4 or Business card) or set your own custom dimensions.
Record orientation: either Portrait or Landscape.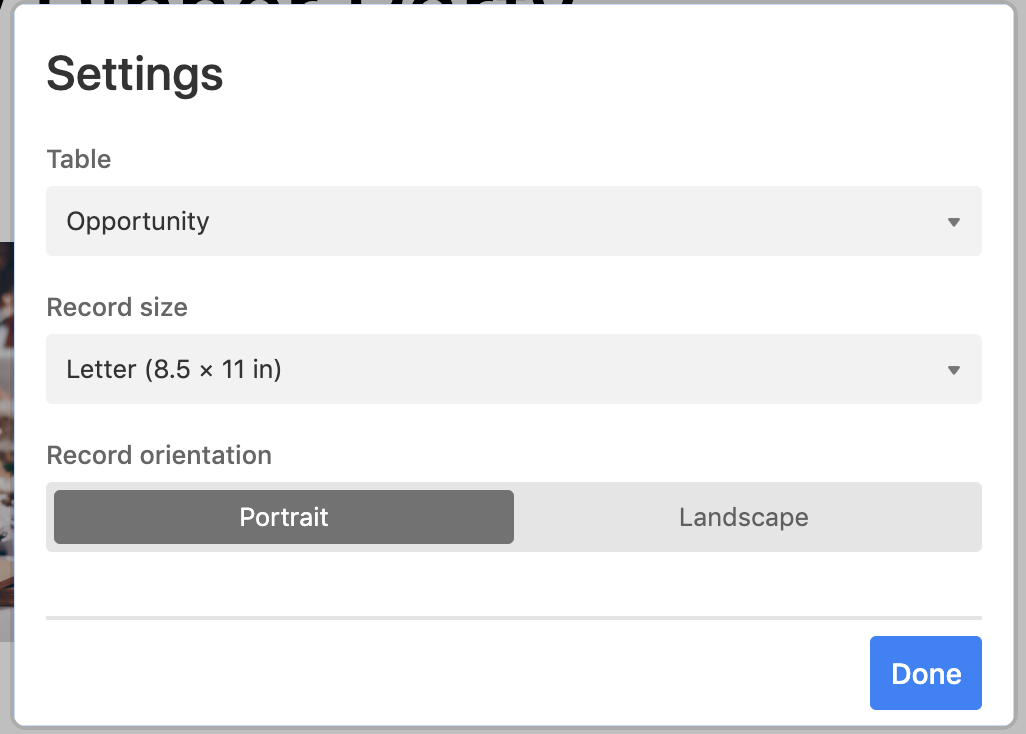 NOTE
Page Designer has a pixel conversion (PPI) of 109 pixels per inch. In centimeters (PPC), this is about 43 pixels per centimeter.
Learn more about the Timeline view
---
Was this article helpful?
---
What's Next