Printing from the page designer extension
10 Oct 2022

1 Minute to read
Printing from the page designer extension
Updated on 10 Oct 2022

1 Minute to read
---
Share feedback
Thanks for sharing your feedback!
Once you've finished designing your page, just click the "Print" button to print either a single record or all of the records in a view.

Formatting for page breaks
If you're finding that the page break is causing some unwanted formatting issues, there are two options that you can try to help account for that.
The first is adding a custom page margin directly from the page designer print settings. This will create a margin around all 4 sides of the printed page, which can help to adjust for how records / data gets broken up between page breaks.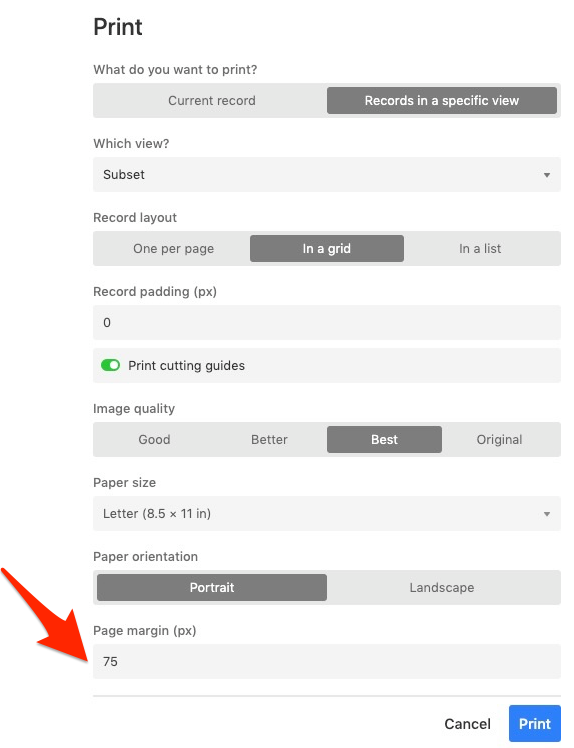 A second option is to do this directly within your browser print settings (we recommend using Google Chrome), where you can visually customize the page margin to see how it will print out.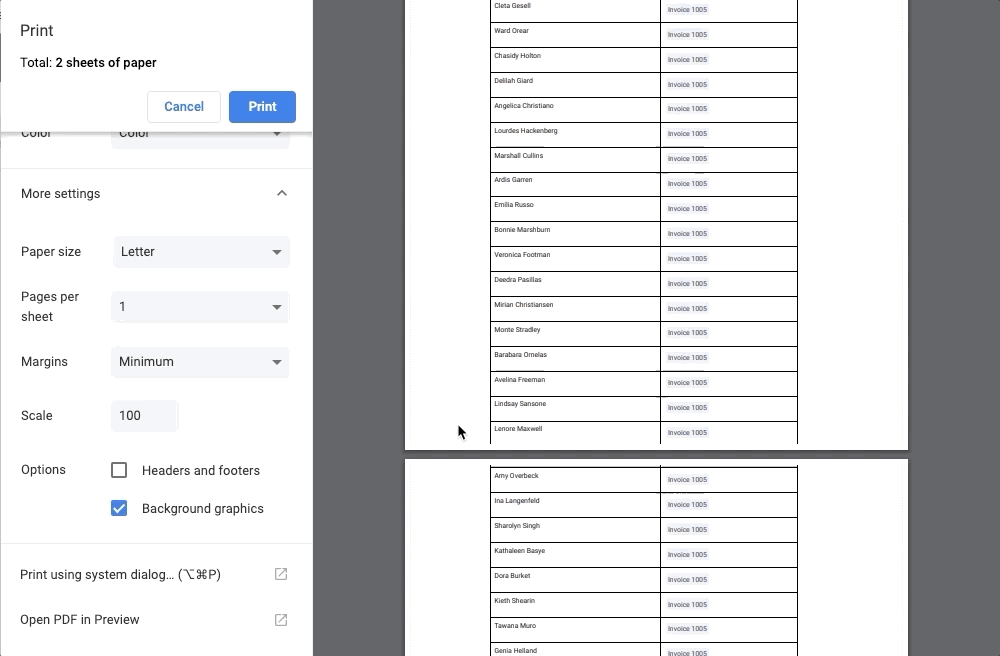 Print a single record to multiple pages
To get the content for a single record to print onto multiple pages, you can change the "record size" (from the extension settings) to "custom" and double the default px height (or triple it, if you'll need three pages); then be sure to select "letter" for paper size when you actually print.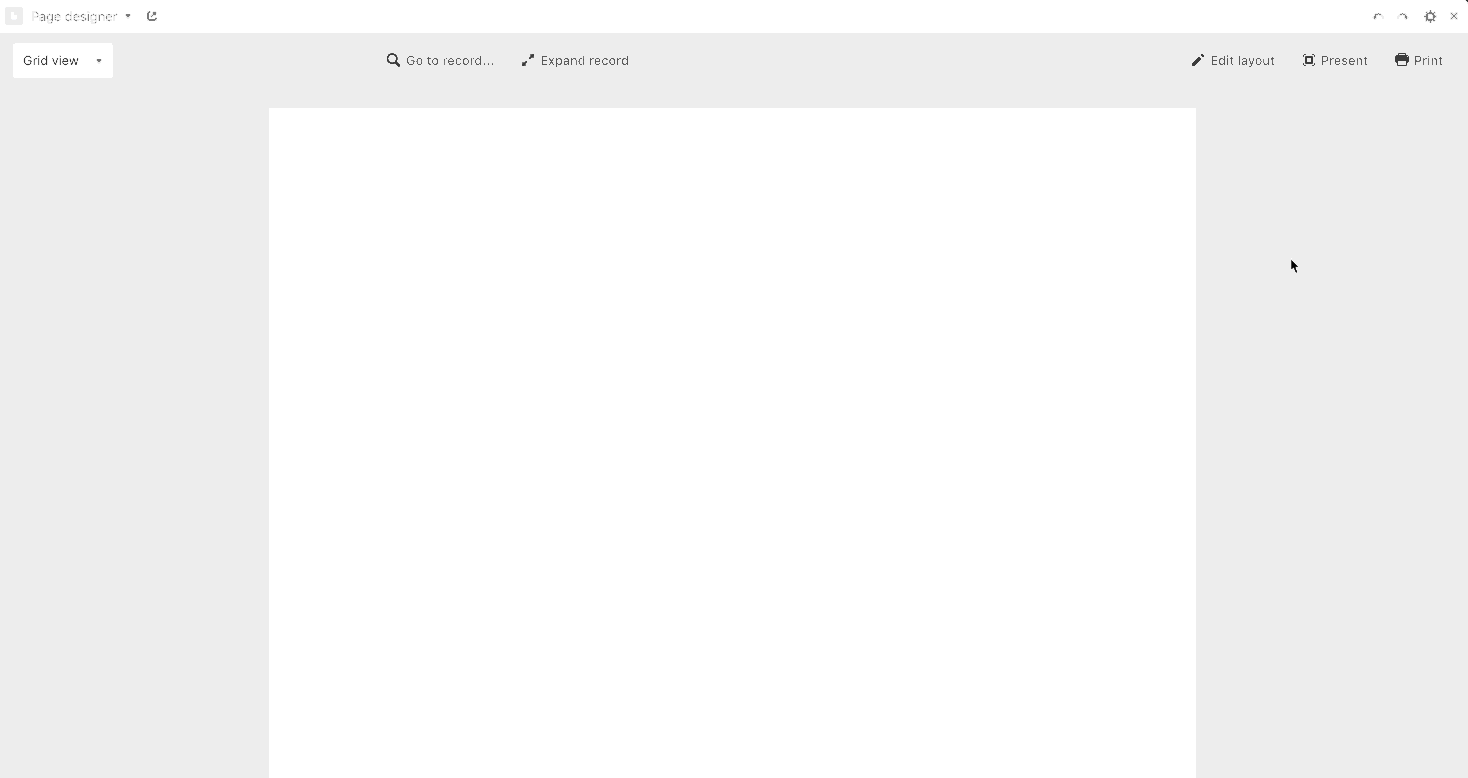 FAQs
Can you batch print multiple records within page designer?
Page designer was built for printing individual records in a standard custom layout. We do not currently support batch printing page designer records. Though you can display a table of the all records linked to the individual record being printed.
Learn more about the Timeline view
---
Was this article helpful?
---