Topic timer extension
05 Jul 2022

1 Minute to read
Topic timer extension
Updated on 05 Jul 2022

1 Minute to read
---
Say you're in a meeting with lots of topics to cover—the topic timer extension lets you keep track of time. First, pick a base collaborator as a moderator. The extension shows a countdown timer to everyone currently in the base, and then when the timer's up, all active contributors can vote for whether or not to continue discussing the topic.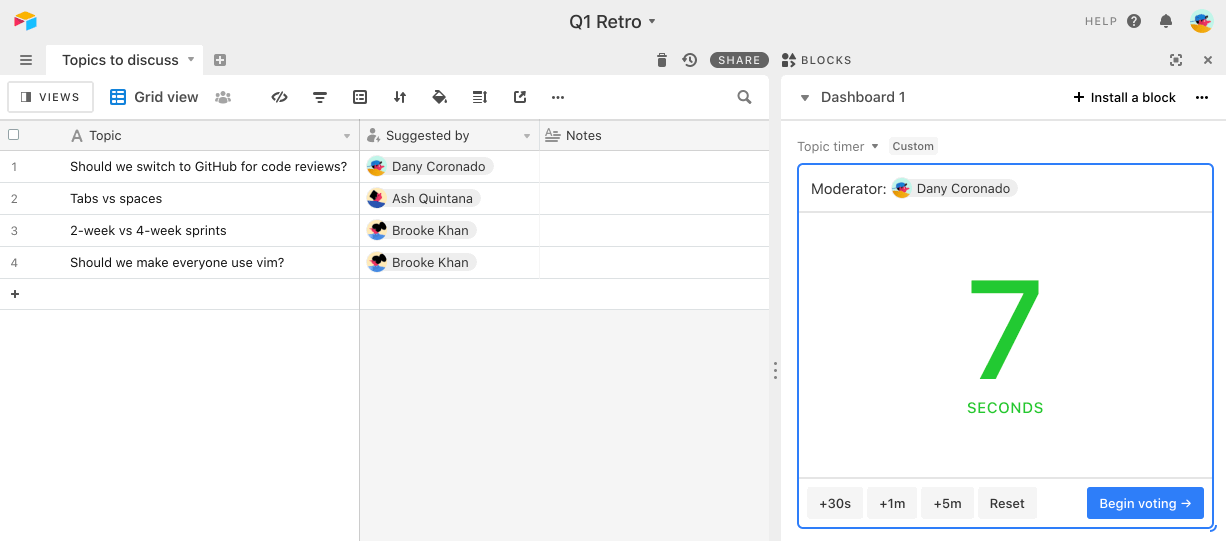 Setup
After installing the extension there are no additional settings to configure. To start using the extension, a collaborator can take over as moderator and set a timer for 30 seconds, 1 minute, or 5 minutes. Once the timer is over collaborators can vote to continue discussing the current topic. Voting options include:
The moderator can then view the results from any participating collaborators.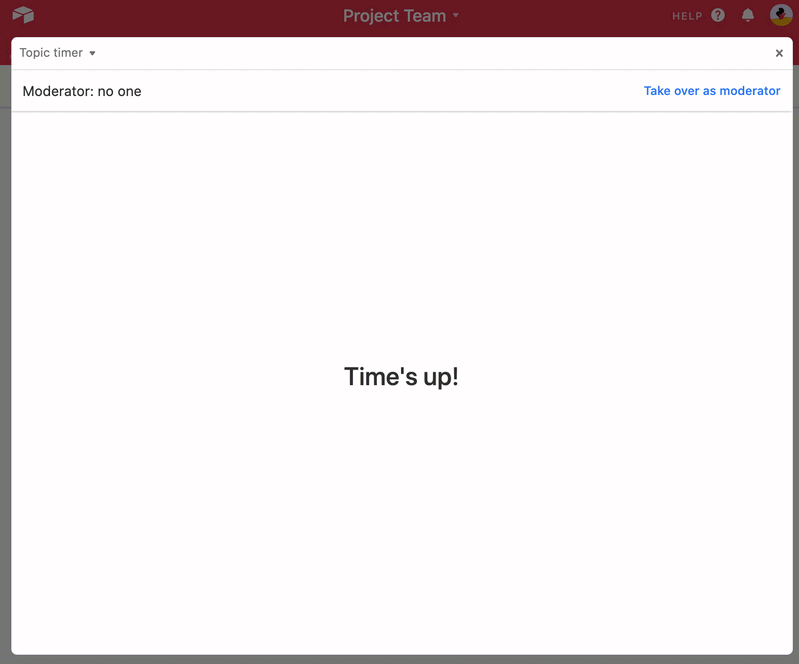 ---
Was this article helpful?
---
What's Next