Whereby extension
25 Apr 2023

1 Minute to read
Whereby extension
Updated on 25 Apr 2023

1 Minute to read
---
Note
On April 25, 2023, we will deprecate support for the Whereby extension, but it will continue to be usable through June 24, 2023. After June 24, 2023, the Whereby extension will be permanently removed and no longer available for use with Airtable.
The Whereby extension creates a button that everyone on your team can use to jump onto a group video chat. This extension is similar to the Google Hangouts extension.
NOTE
Extensions let you extend the functionality of your bases: you can use extensions to bring new information into Airtable, visualize and summarize your records in colorful ways, and even directly integrate your Airtable bases with your favorite extensions.
To set up the extension, you'll first need to sign up for free with Whereby and set up a room. Next, add a Whereby extension to your base, and specify the appropriate URL for your Whereby room.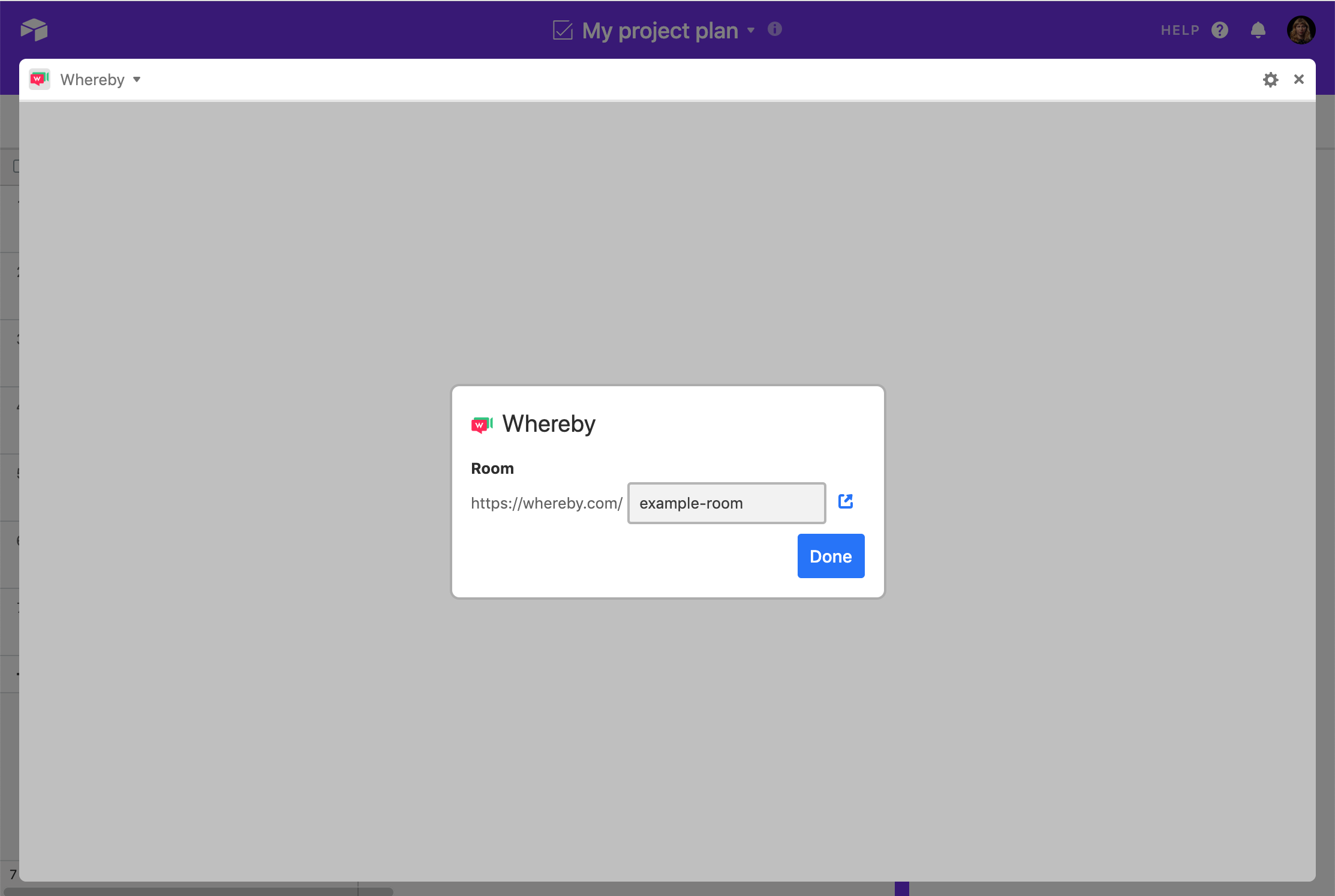 Once you've set up your Whereby extension, you can click on the button inside the extension to jump into the video chat.
If you're having trouble operating the Whereby room, you can look through Whereby's support library for further assistance.
---
Was this article helpful?
---
What's Next