Airtable Universe: Managing published bases
07 Jul 2022

1 Minute to read
Airtable Universe: Managing published bases
Updated on 07 Jul 2022

1 Minute to read
---
Editing or updating a published base
A base in Airtable Universe will stay as is unless you explicitly decide to edit it or update it again. This means that if you make updates to a base you've published, you will need to return to the publish interface and update it for the changes you've made to appear. (In contrast, a base share link will reflect all changes to a base in real time.)
To edit a base, you can go to the publish page, find the appropriate base, and click on its icon.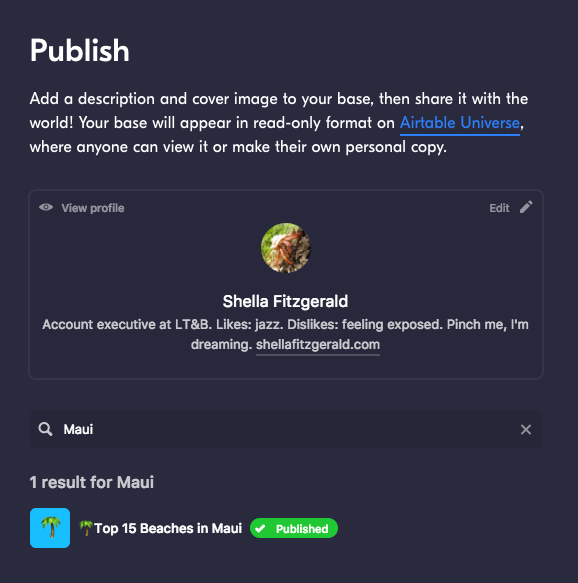 You can also go to your profile page, click on the card for the appropriate base, and then click the Edit button toward the top of the page.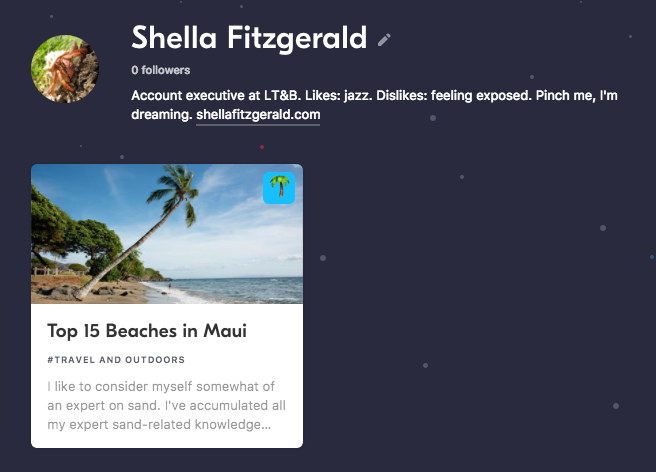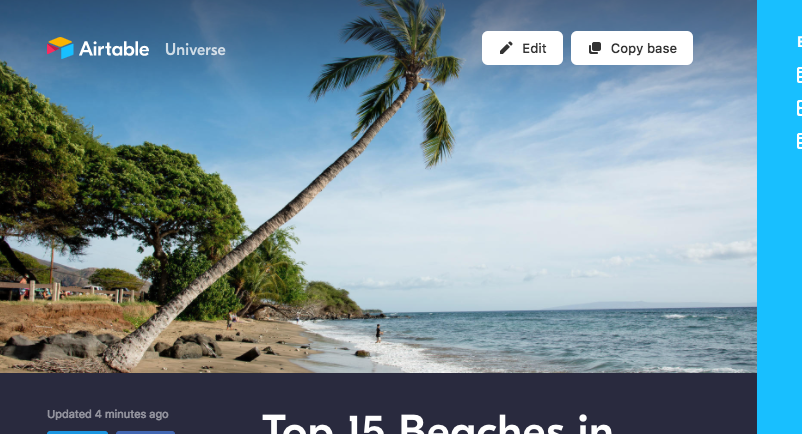 Either of these methods will return you to the base's publishing interface. From here, you can alter the metadata (cover image, title, description, or category). The green box at the top of the base indicates that this base has been published. (You can also copy the share link for your base from here.)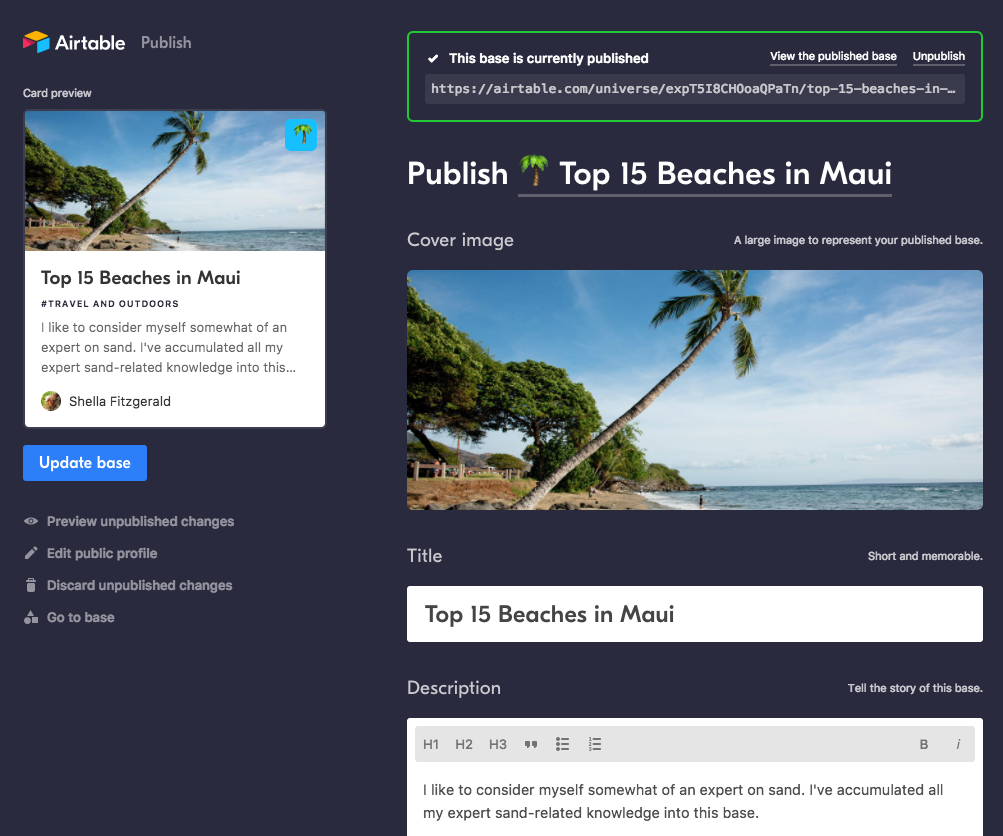 Regardless of whether you're updating the contents of a base, just the metadata, or both, you can click the Update base button when you're ready to update your published base. When you click on the update base button, you'll be asked if you want to update just the metadata, just the base contents, or both.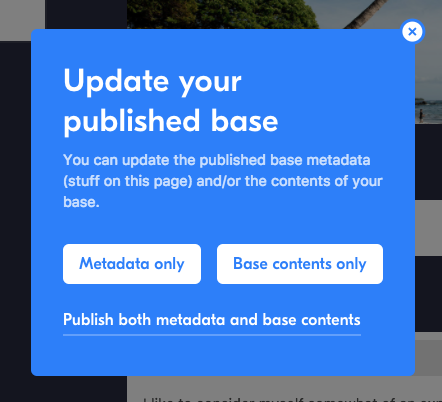 Unpublishing a base
If you wish to take down a base you have previously published, return to that base's publishing page and click the Unpublish option in the green box at the top.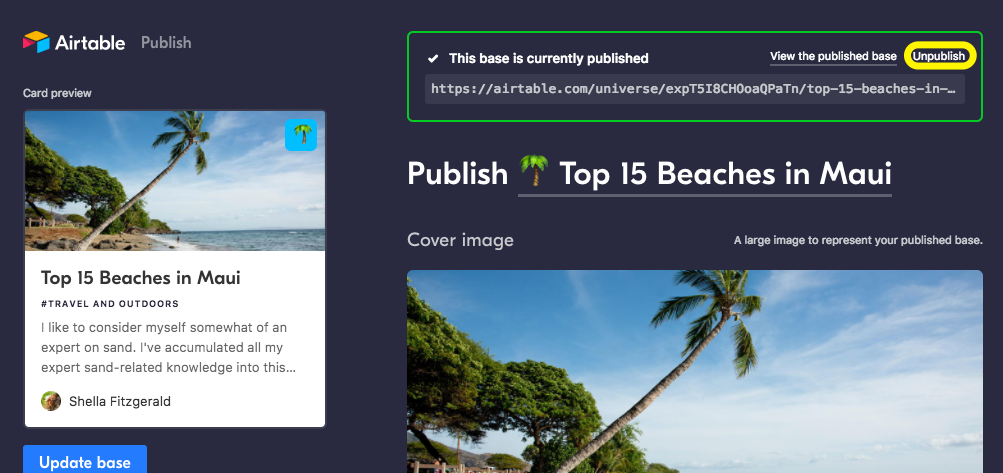 Unpublishing your base will remove it from public Universe browsing. No one will be able to see your base on Universe, even if they go to your user profile page.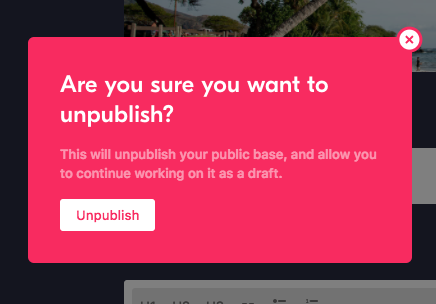 ---
Was this article helpful?
---
What's Next