Calendar import extension
01 Jul 2022

1 Minute to read
Calendar import extension
Updated on 01 Jul 2022

1 Minute to read
---
The calendar import extension allows you to add calendar dates to an existing table by importing ICS files.
NOTE
Extensions let you extend the functionality of your bases: you can use extensions to bring new information into Airtable, visualize and summarize your records in colorful ways, and even directly integrate your Airtable bases with your favorite extensions.
Watch this video to learn more about how to set up and use a calendar import extension, or read on for further information.
After installing a calendar import extension, you can drag and drop an ICS file onto the extension.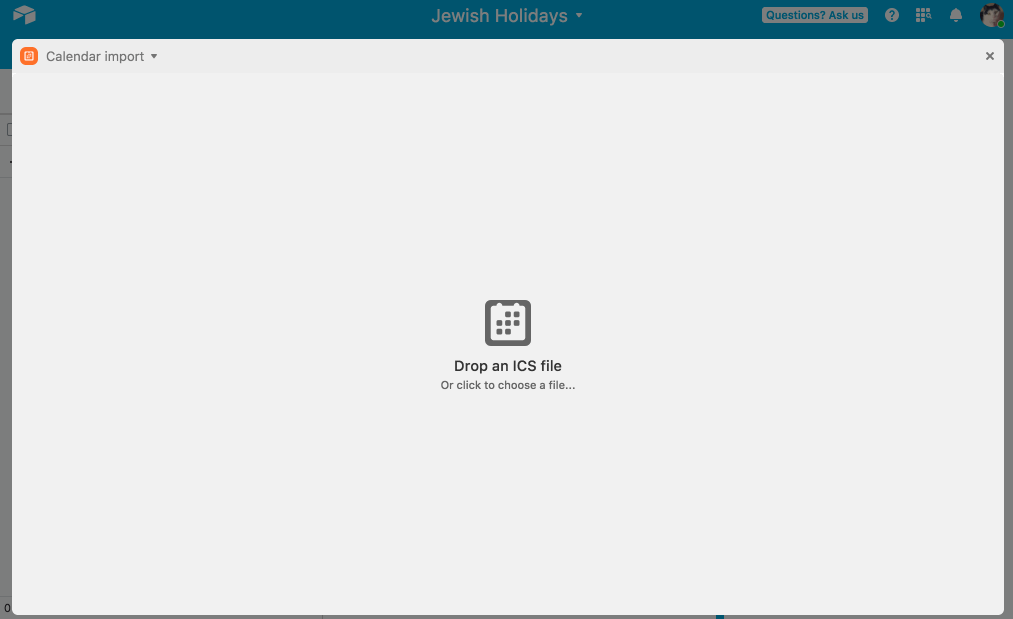 After uploading your ICS file, you can map different calendar elements to different fields in your Airtable base. The left side of the field mappings section shows the fields in your table. To map a value, select the field for the ICS value, then choose a field from your table from the dropdown menu. Repeat this process for as many fields as you want. Note that you don't have to import any fields you don't need to.
As you alter the field mappings, you can look at the right side of the extension, which shows samples of the records that will be created according to the specified mappings.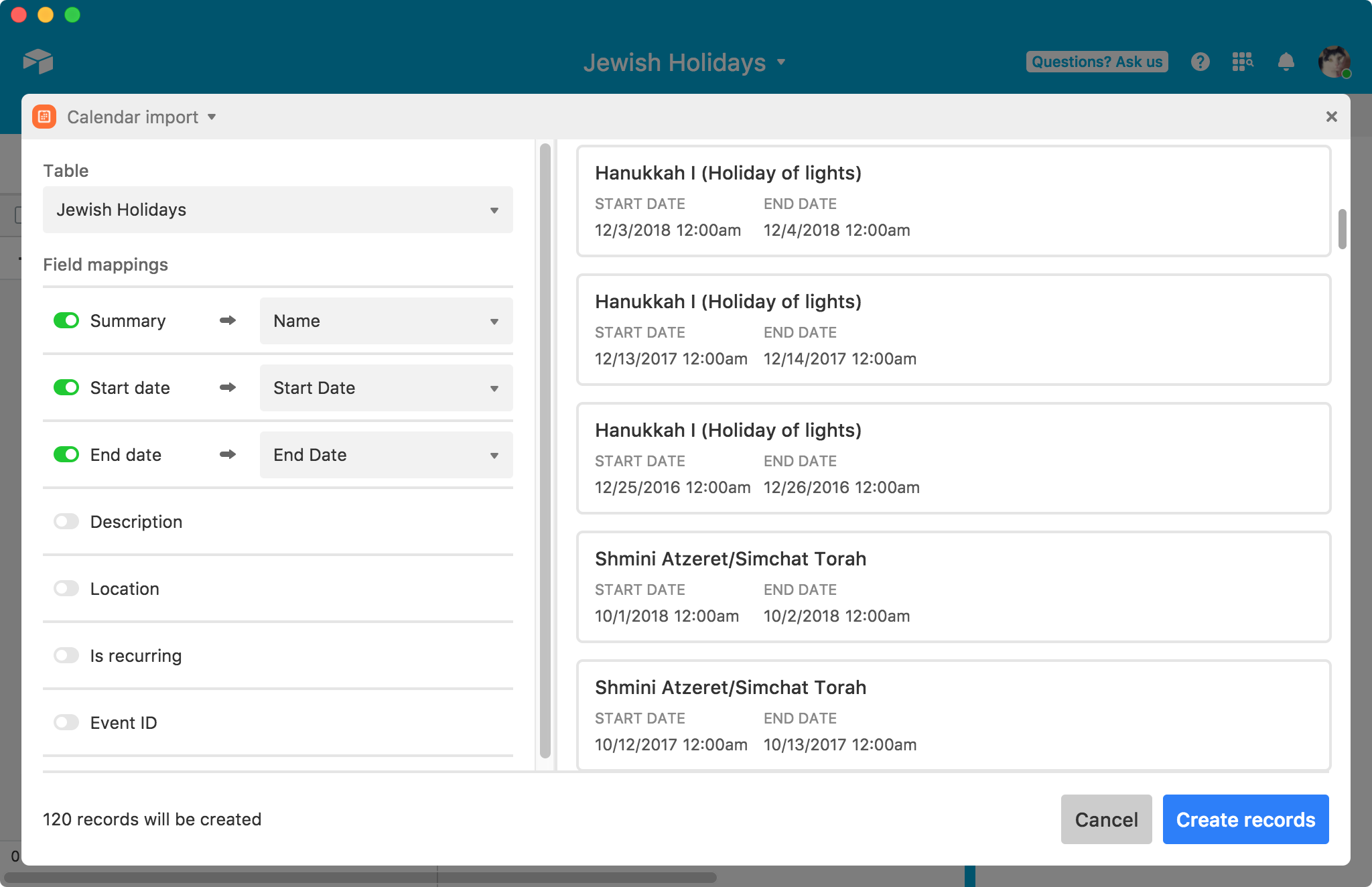 Once you're ready, click the Create records button.
The extension will remember your field mappings the next time you import another ICS, speeding up the process if you plan on importing calendar files again and again as part of your workflow.
---
Was this article helpful?
---
What's Next