Color palette extension
01 Dec 2022

1 Minute to read
Color palette extension
Updated on 01 Dec 2022

1 Minute to read
---
The Color palette extension allows you to pull HEX, RGB or HSL codes and color names from your base and turn them into a palette. You can also copy each color code type into your clipboard, allowing seamless collaboration between teams.
Note
Extensions let you extend the functionality of your bases: you can use extensions to bring new information into Airtable, visualize and summarize your records in colorful ways, and even directly integrate your Airtable bases with your favorite extensions.
Overview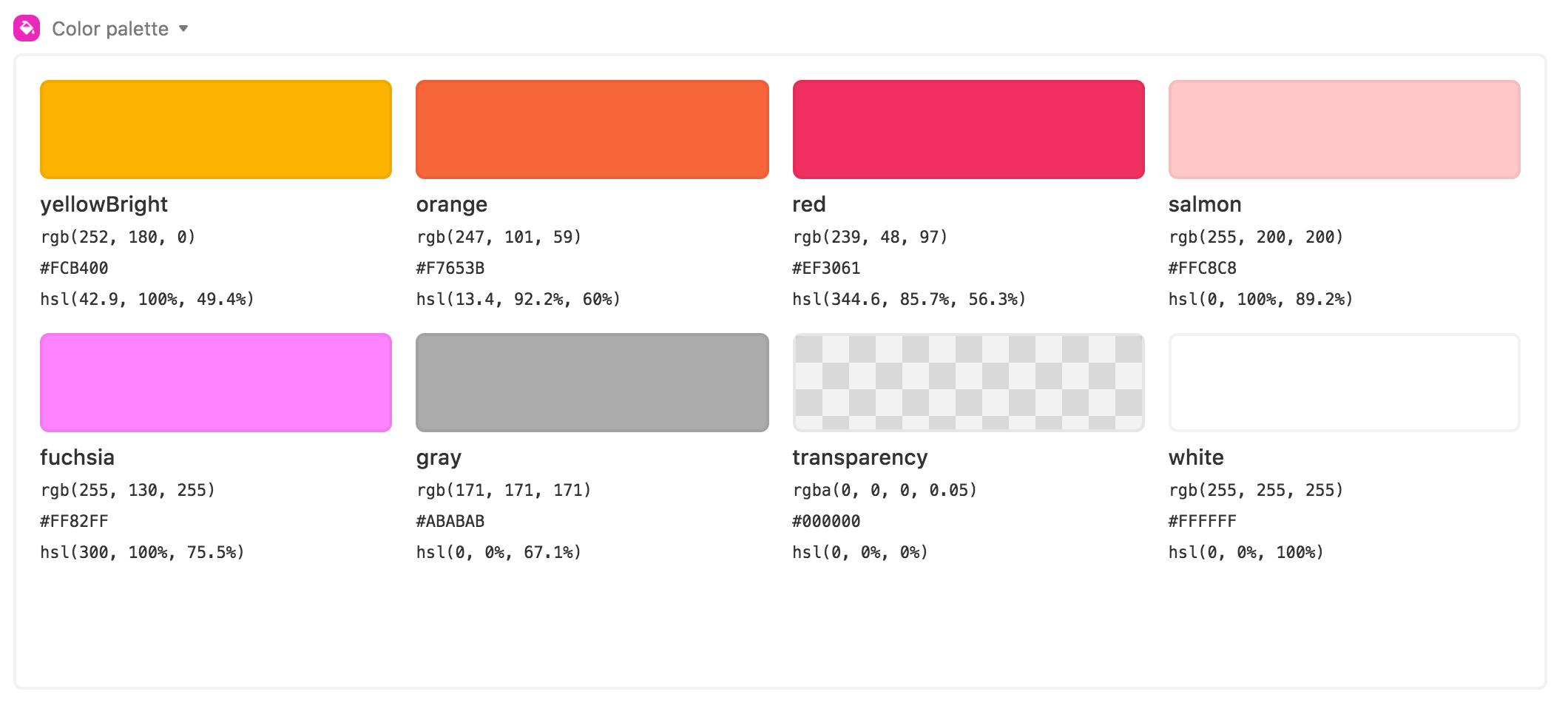 In order to use the color palette extension, you need a field containing names for your swatches, and a field containing color codes. The color codes can be HEX, RGB, or HSL.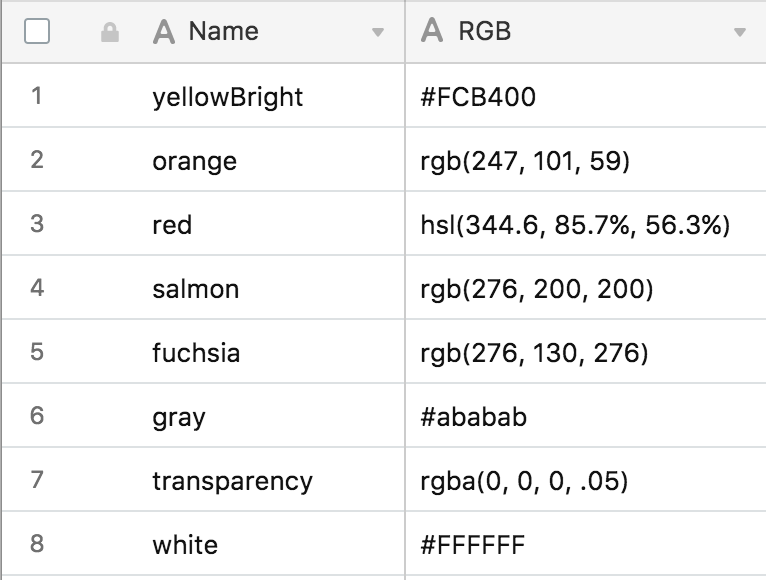 When you install your color palette extension, you'll automatically get brought to the new extension's settings page. From here, you can specify the appropriate table and view, the field for your swatch names, and the field for your color codes.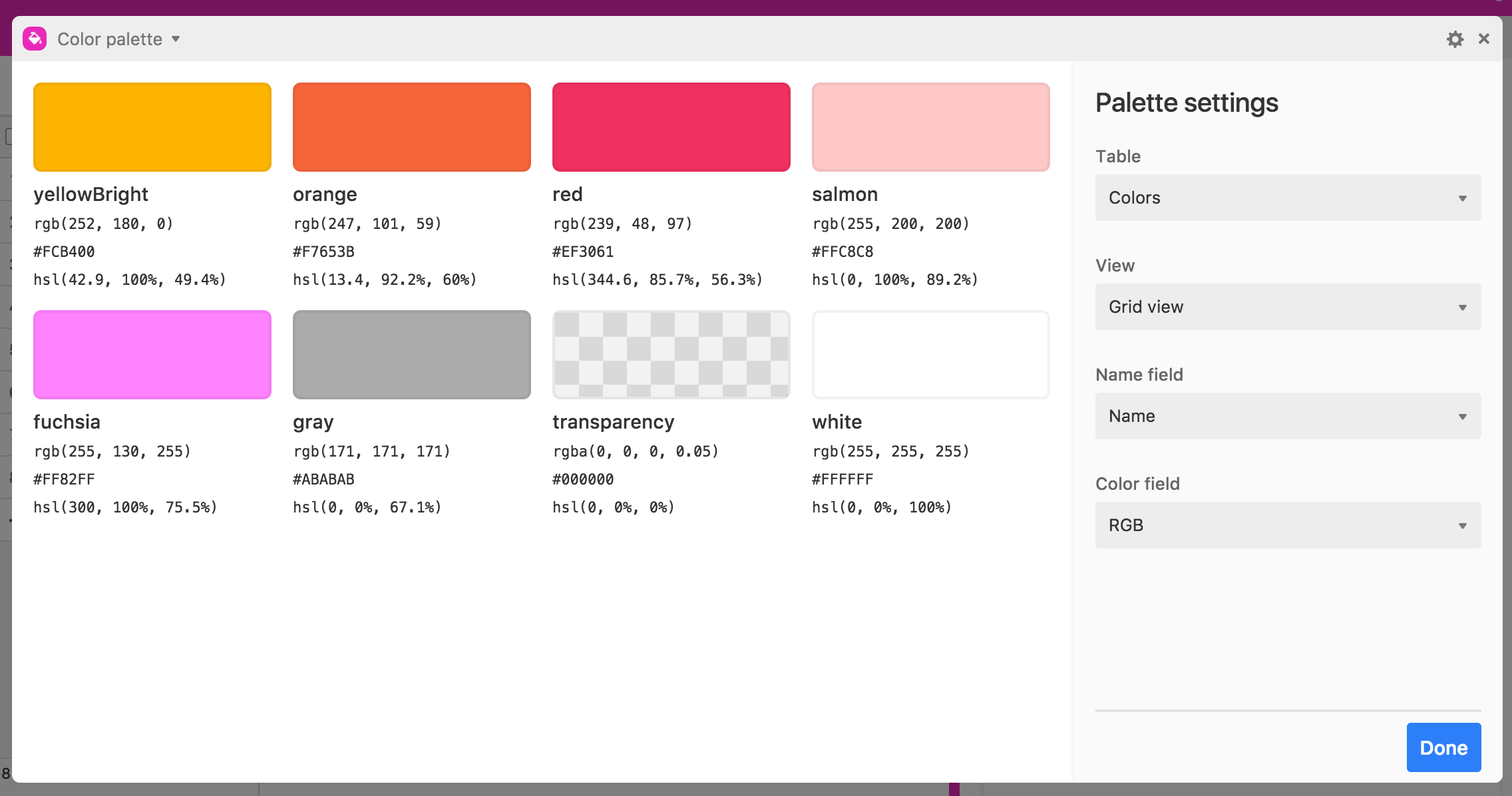 When viewing the live version of your extension in the extensions panel or the fullscreen dashboard, you can click on any color's RGB, HEX, or HSL code to copy that code to your clipboard.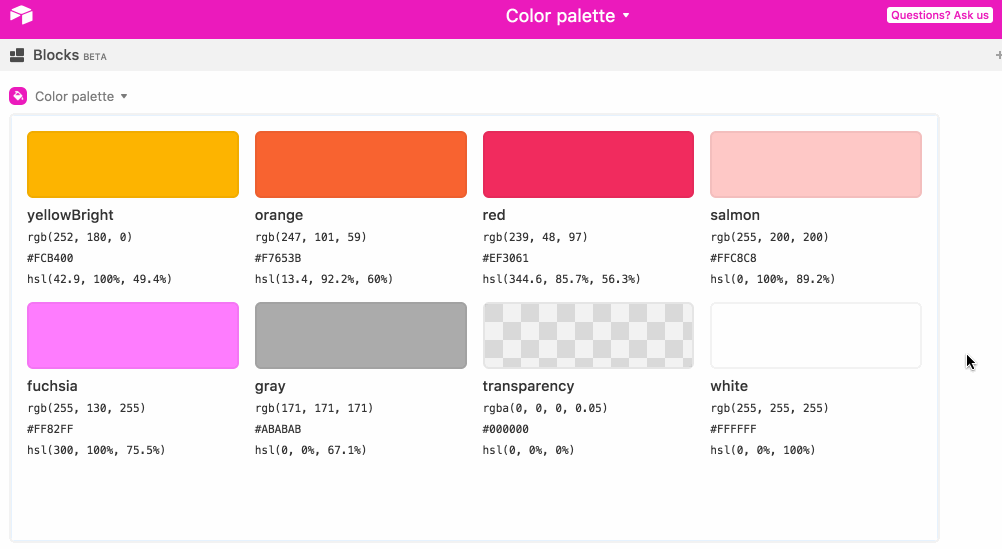 FAQs
Does this extension support gradient colors?
No, gradient colors are not supported with the color palette extension.
---
Was this article helpful?
---
What's Next