Managing External Accounts
04 Oct 2022

1 Minute to read
Managing External Accounts
Updated on 04 Oct 2022

1 Minute to read
---
There are times where you'll want to integrate external sources with Airtable (whether you are Syncing with an external source or using an external automation trigger or action). In these cases, you will need to connect an external account. This article covers a brief introduction to the connecting and managing of external accounts with Airtable.
Connecting a new external account
The first time you attempt to utilize an external account, you will see the option to connect a new account: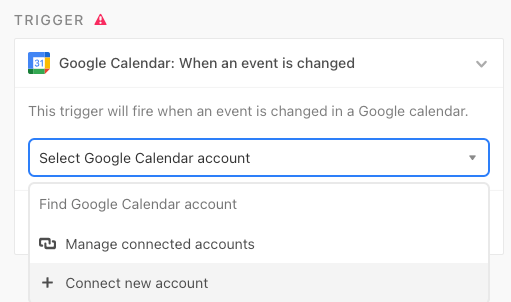 Once you click the "Connect new account" option a new window will open—where you can enter your credentials and confirm authorization for the account you'd like to connect.
Once your account has been successfully linked, you'll be able to choose that account for the external feature you'll be using, like so: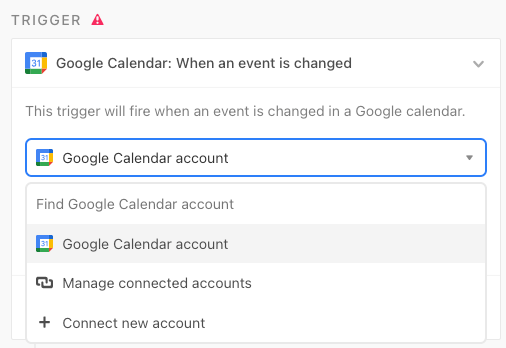 Managing external accounts
You can see all the accounts currently connected to your Airtable account by clicking on the option to "Manage connected accounts".

From the "Connected accounts" menu you will have the ability be able to rename, reconnect, or delete any of your individually linked accounts.

Renaming your separate accounts can be helpful if you have multiple linked accounts for the same external source (e.x. if you have multiple emails). If your external account is encountering authentication problems within Airtable—we recommend reconnecting that account to make sure everything is working smoothly.
---
Was this article helpful?
---
What's Next