Percent field type
04 Jul 2022

1 Minute to read
Percent field type
Updated on 04 Jul 2022

1 Minute to read
---
The percent field type is a field type designed to hold numerical values formatted as percents. The values in a percent field are all represented as fractions of 100 with the percent sign; e.g. the number .75 in a percent field is represented as 75%.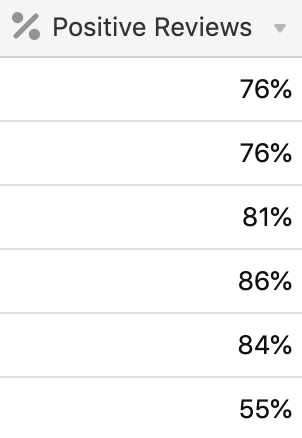 If you want a more general-purpose numeric field type, try a number field, which can represent integers or decimals.
Format
When customizing your percent field, the Format tab of the field customization menu contains a couple of options. You can select the desired precision of the percent value from the Precision dropdown menu (up to 7 decimal places), and you can also decided whether or not you want to allow negative numbers in this field.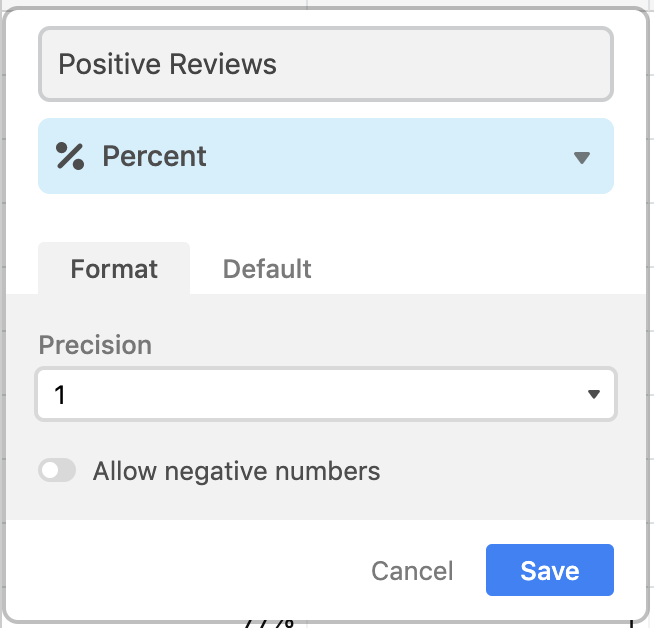 Legacy percent fields
Percent fields created prior to May 2019 were stored using a different format and have since been converted to number fields. For more information on this, you can read the relevant section in the number field type article.
---
Was this article helpful?
---
What's Next