Single select field
27 Mar 2023

1 Minute to read
Single select field
Updated on 27 Mar 2023

1 Minute to read
---
Share feedback
Thanks for sharing your feedback!
A single select field is ideal when you want to be able to select a single option from a preset list of options.
Overview
When you edit a cell in a single select field, you will be presented with an autocomplete menu. You can select the desired option from the dropdown menu, or type to narrow down the list of options.
You can add, remove, and edit select options in the field customization menu.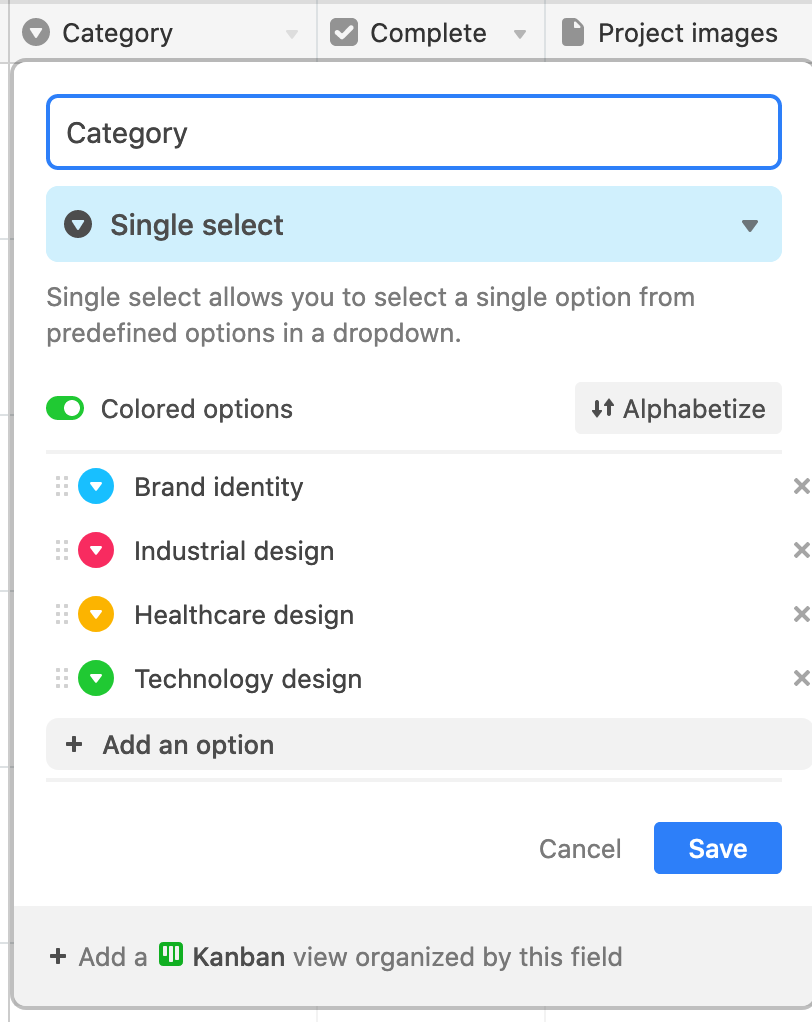 You can also reorder the select options from within the field configuration menu by clicking and dragging on the reorder icons, which appear when you mouse over the left-hand side of each select option.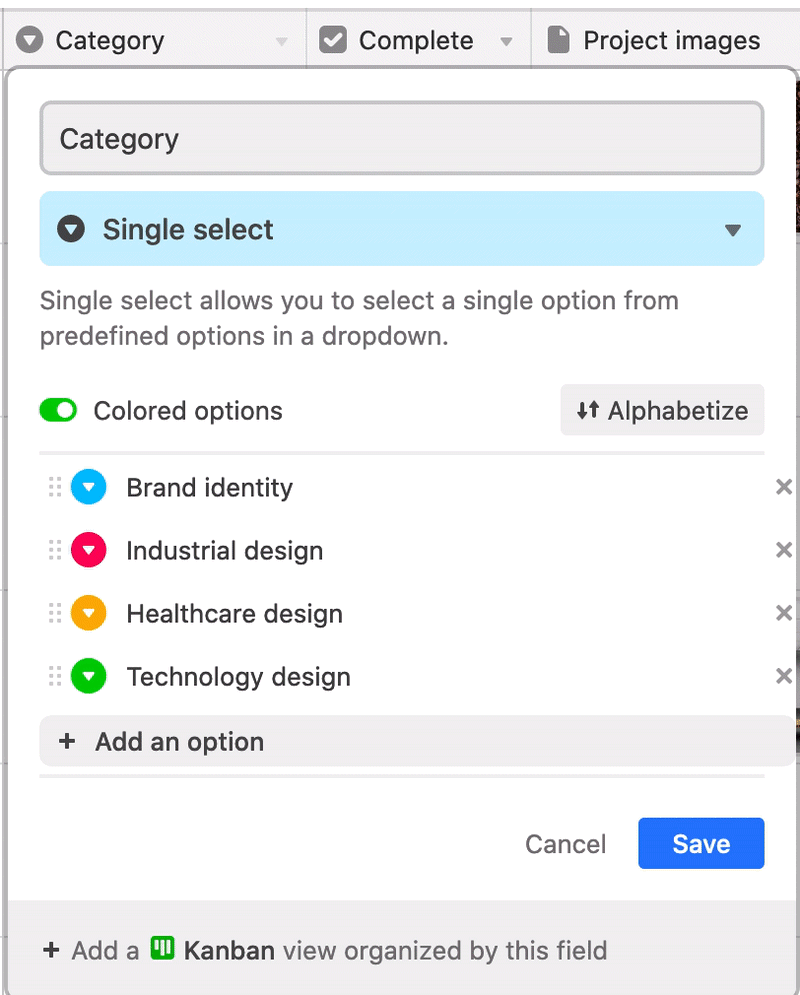 You can also create a new select option without going to the field configuration menu by typing in the name of the option you'd like to create and selecting the "+ Create a new option named" button.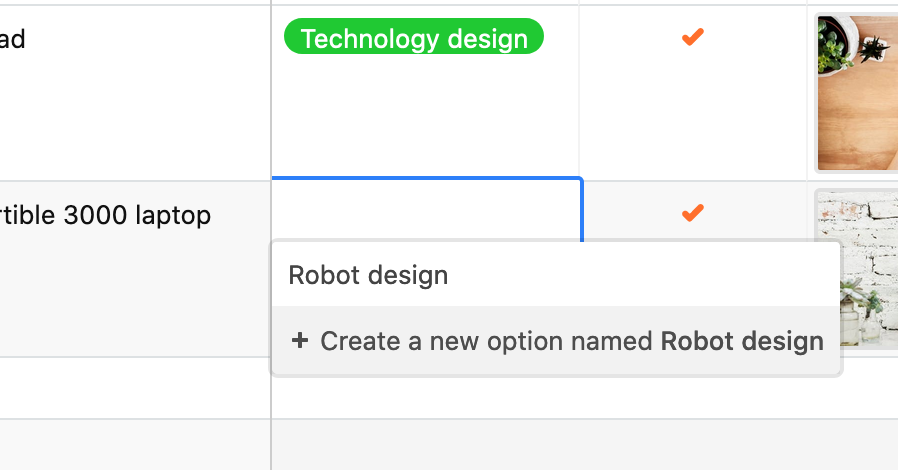 If you find yourself wishing that you could store additional information related to each select option, consider converting the single select field into a linked record field. Then, you can have a full record for each option.
On the Airtable free plan, you can choose from 7 different colors for your select tokens. On the Airtable Pro plan, you can choose from 40 different colors! Interested in upgrading to Pro to get more colors? Check out our pricing page!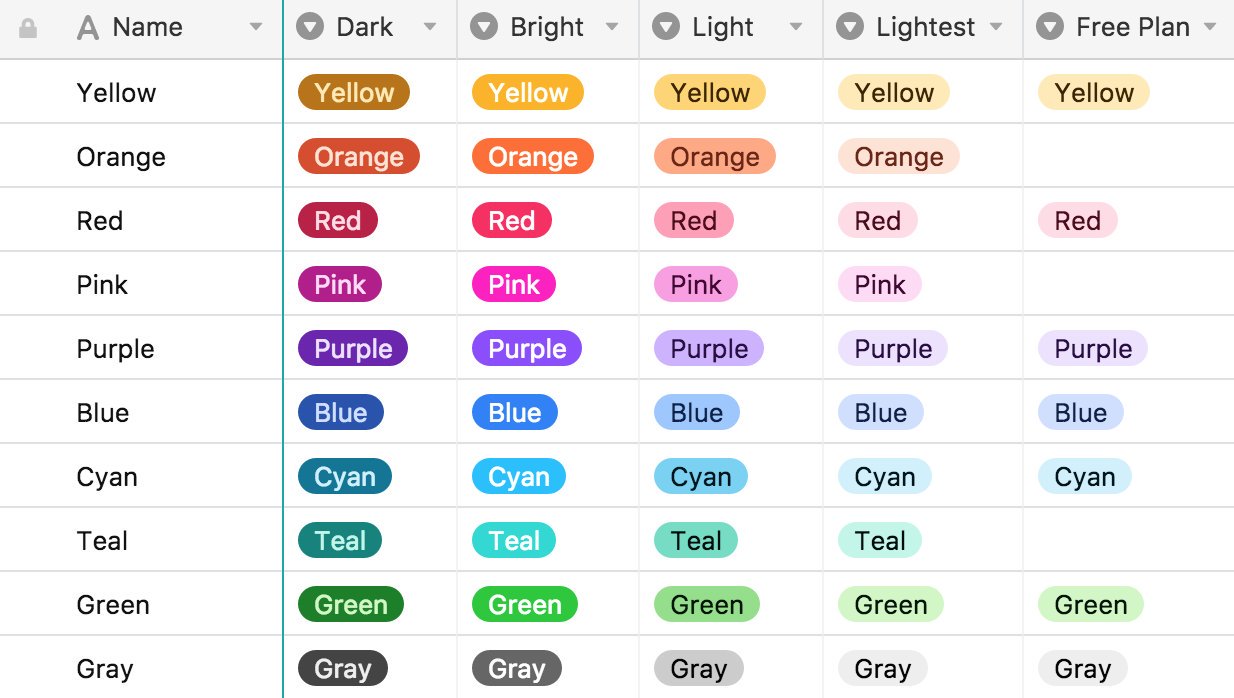 FAQs
Can I create a default value for a single select field?
Yes, you can add and assign a default option when creating a single select field.
You can also have different default options for individual views—create a view that filters out all but one select option. New records created within that view will default their values to the filtering parameters.
And lastly, you can group a view by a single select field; any new record added to a grouping will inherit that grouping's single select value.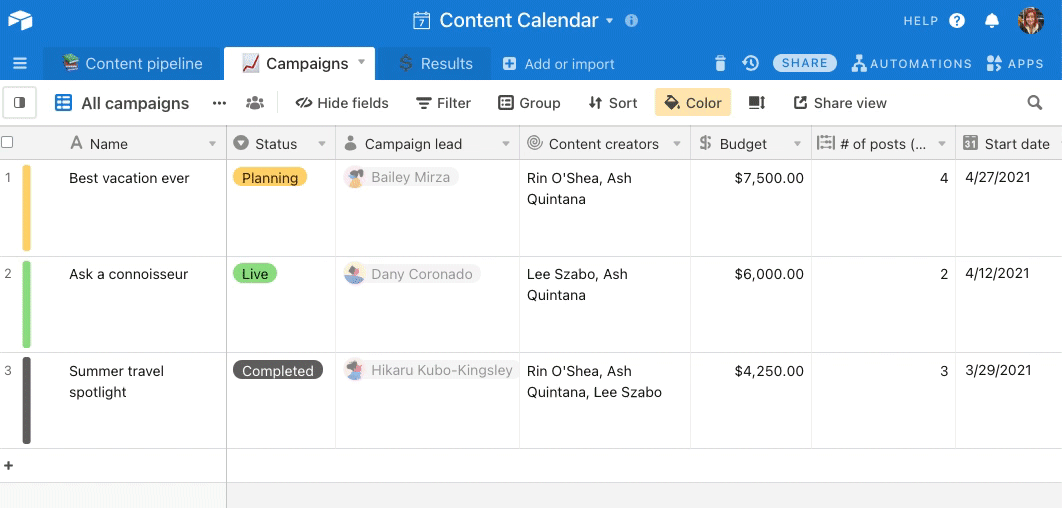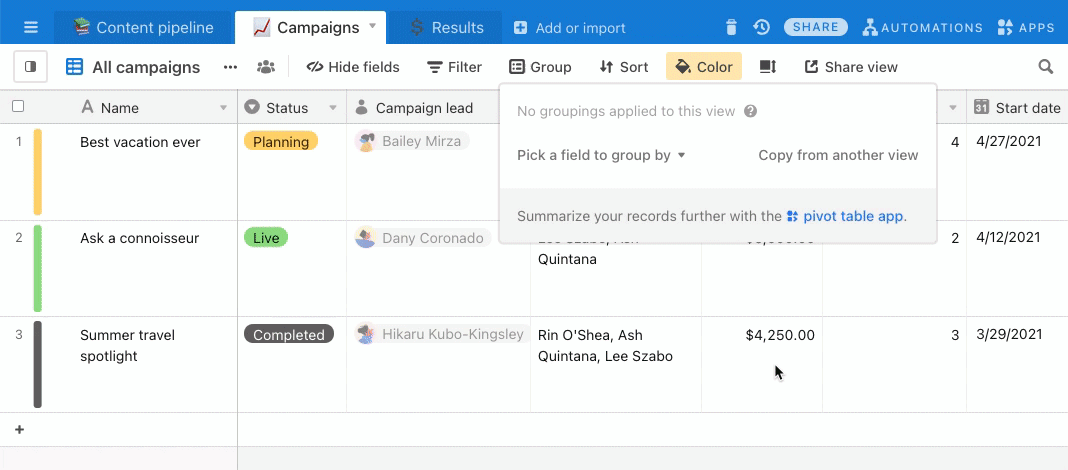 Is it possible to keep track of the revision history for when a record's Single Select field changed?
We do not have this functionality built into Airtable—but we do have a guide on a workaround that utilizes automations! See this guide for more information.
What is the limit to the number of fields that can be added to a table?
Each table is limited to 500 fields, with a limit of 10,000 select options per select field.
Related video content
---
Was this article helpful?
---
What's Next