Chime extension
05 Jul 2022

1 Minute to read
Chime extension
Updated on 05 Jul 2022

1 Minute to read
---
With the chime extension, you can set up a trigger that will play an audio notification any time a record is added or removed from a view.
NOTE
Extensions let you extend the functionality of your bases: you can use extensions to bring new information into Airtable, visualize and summarize your records in colorful ways, and even directly integrate your Airtable bases with your favorite extensions.
Watch this video to learn more about how to set up and use a chime extension, or read on for further information.
After installing a chime extension, you'll automatically get brought to the new extension's settings page. From here, you can specify the table and view with which you'd like the chime extension to be associated, and whether you want the chime to trigger when a record is added or when a record is removed.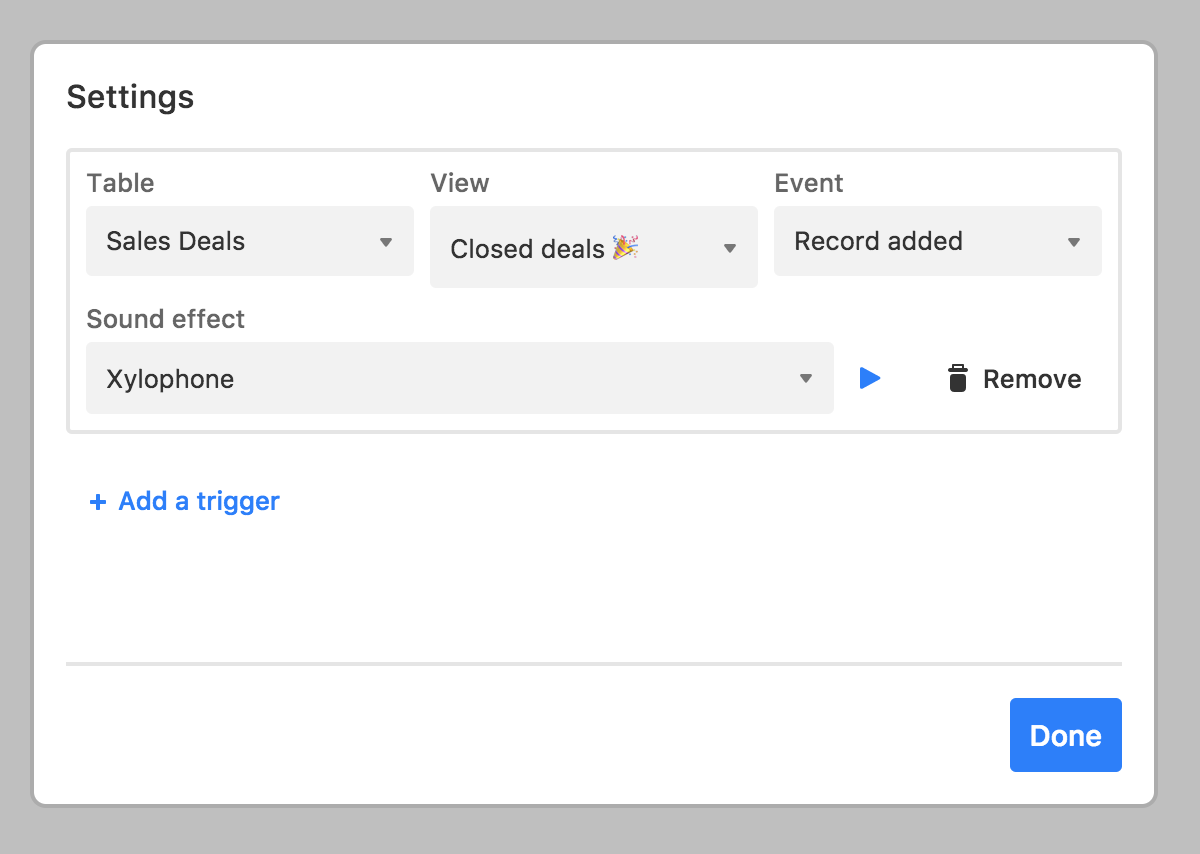 You can choose from a number of different sound effects. Press the blue play button to hear a preview of the chime sound.
Click the blue + Add a trigger button to add additional triggers to the extension.
When you're ready, click the Done button. When a record is added to or removed from a view (e.g., through filtering), the chime extension will trigger and play the specified sound.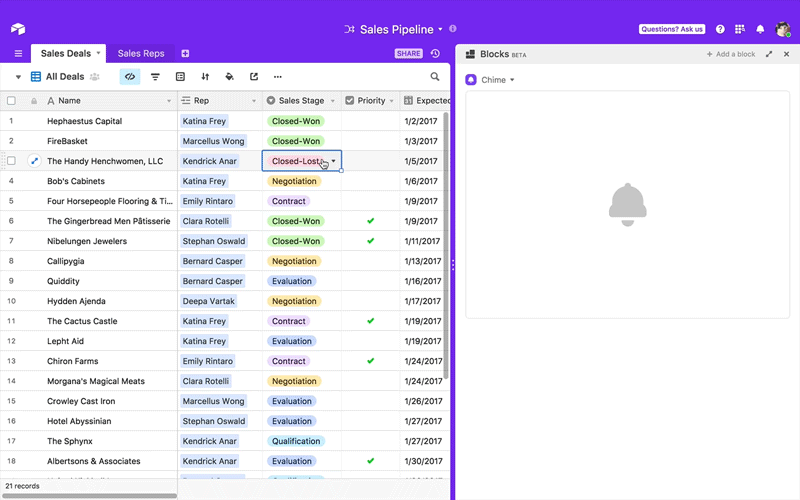 ---
Was this article helpful?
---
What's Next