How to sort, filter, or retrieve ordered records in the API
15 Nov 2022

1 Minute to read
How to sort, filter, or retrieve ordered records in the API
Updated on 15 Nov 2022

1 Minute to read
---
To retrieve records in the same order as they appear in a specific table view, you can pass in the "view" parameter in the list records request (see the API docs).
Additionally, you can filter and sort records by passing in the filterByFormula parameter, which takes an Airtable formula. See here for an example of this.
URL Encoding
If you are not using our official Javascript client, Airtable.js, you will likely need to URL-encode your parameter values to get a valid URL. You can use our URL encoder to do this, by filling in your formula and other parameter values and copying the resulting URL: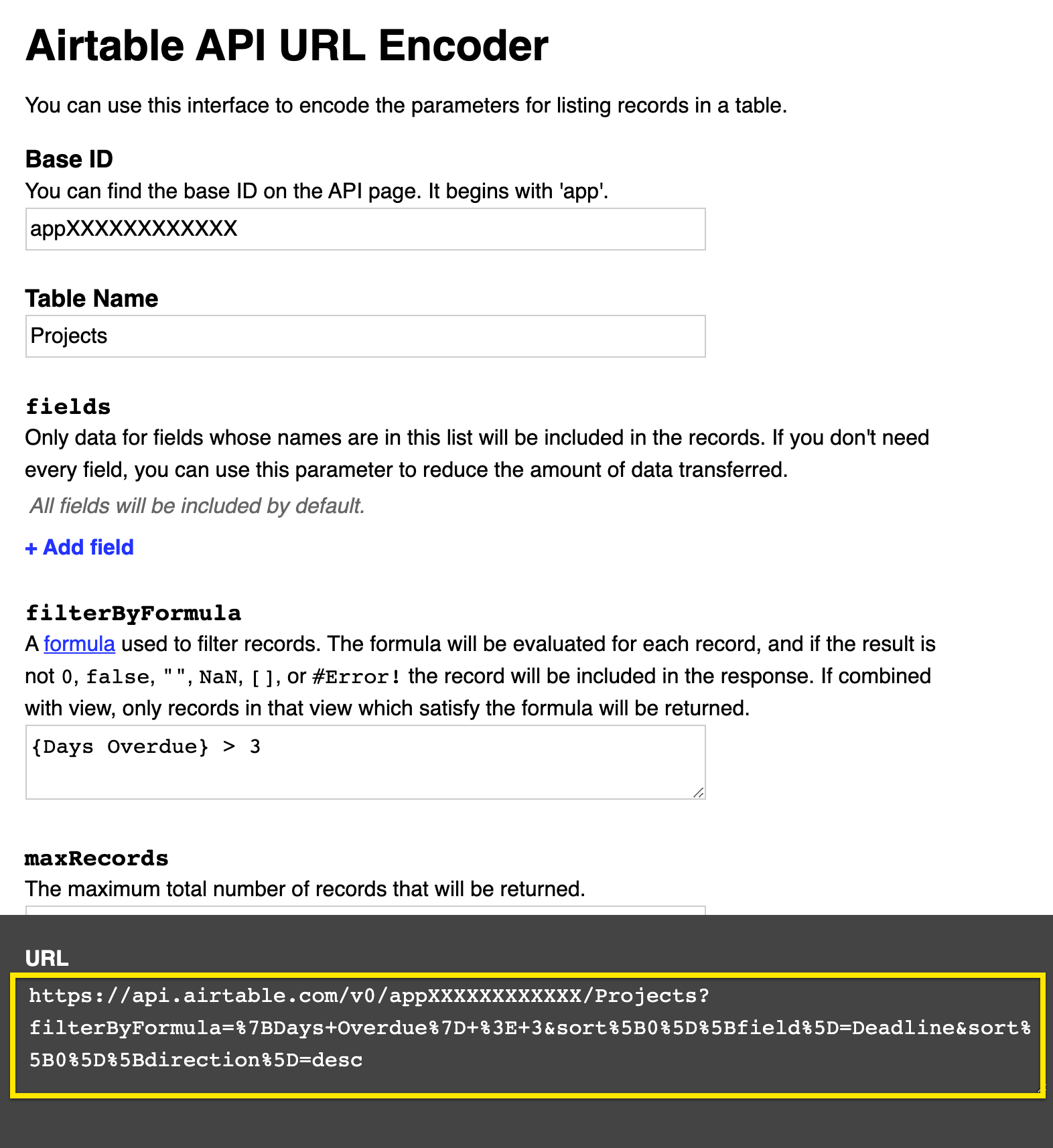 ---
Was this article helpful?
---
What's Next