Miro extension
05 Jul 2022

1 Minute to read
Miro extension
Updated on 05 Jul 2022

1 Minute to read
---
The Miro extension makes collaborative brainstorming and diagramming possible for your team. Miro is a virtual whiteboard that teams use to develop their ideas with a large library of shapes and text. At the moment you are inspired, you can add and edit a Miro board within Airtable to capture your ideas.
miro.gif
Getting started with the Miro extension
You can install the Miro extension from the marketplace. Please note that you need a working Miro account to use this extension. You can sign up for Miro here. We recommend you use Chrome if you are using Airtable in a browser. This extension is not supported in Safari.
When you first add the extension to your dashboard, the Miro extension will prompt you to add a Miro board.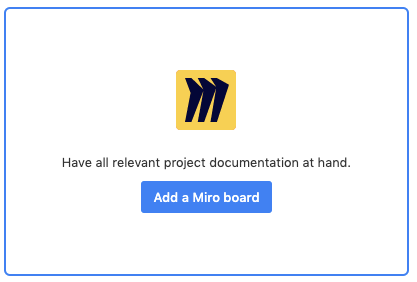 Follow the instructions to sign in or create a new account.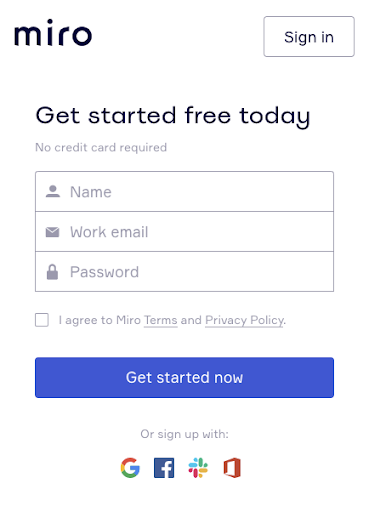 Once you are logged in to Miro, you can choose which board to add to the extension. All changes will be reflected in real-time to your Miro account, so it doesn't matter if your teammate is collaborating in the same board in Miro while you are accessing it from Airtable. Note that this extension is not connected to any data in your base.
Permissions
Once the extension is connected to a board, collaborator permissions will reflect that of the user. The Miro board itself can be set to be shared as follows:
with permission to view for everyone
with permission to comment for everyone
with viewing/commenting/editing permission when logged into Miro
Sharing.png
FAQs
Can I interact with my Miro board within my Airtable base?
Yes! If you've set your MIro board permissions to allow commenting or editing, you can perform those actions directly within the Miro extension in Airtable.
Is there any relationship between Airtable records and my Miro board?
No, at this time the Miro extension only displays a board, and there is no connection to data within your Airtable base.
---
Was this article helpful?
---
What's Next