Adding an extension to a base
07 Jul 2022

1 Minute to read
Adding an extension to a base
Updated on 07 Jul 2022

1 Minute to read
---
To add an extension to your base, go to your base and click the extensions button in the top right corner to show the extensions panel. Next, click the + Add an extension button. This will bring up the extensions gallery, which you can look through to find the appropriate extension for your needs.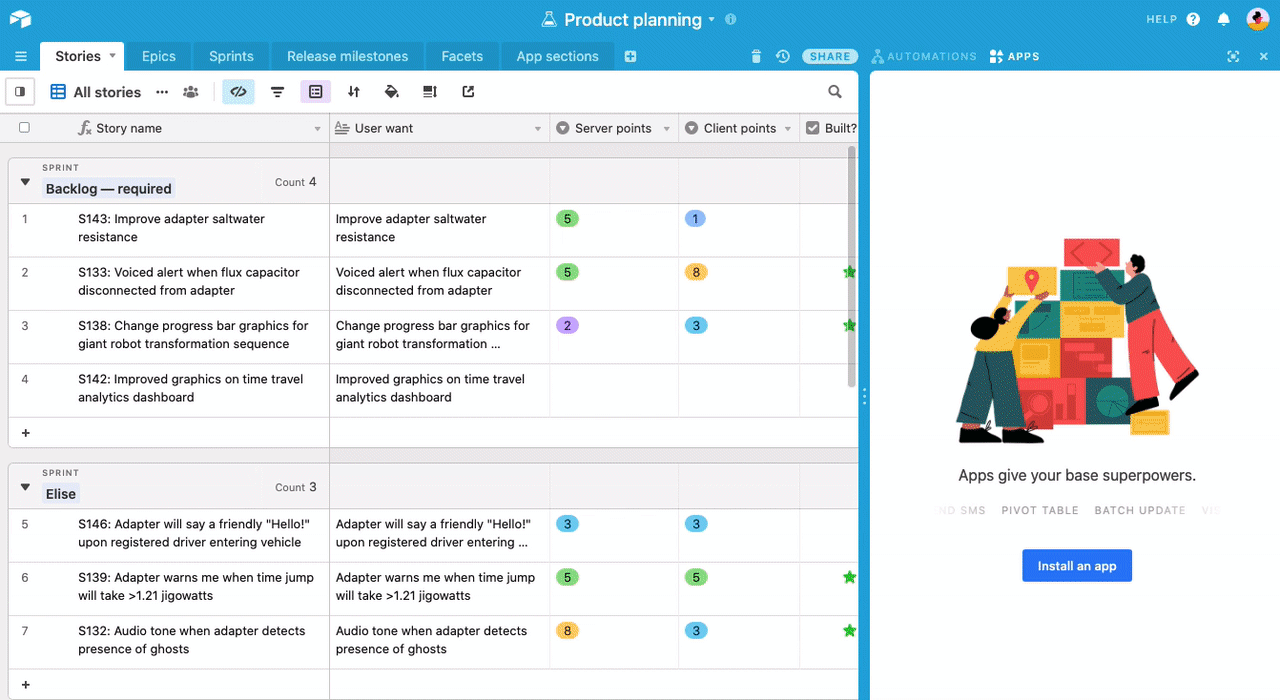 NOTE

Airtable extensions let you extend the functionality of your base and are available on all plan types. However, bases will have different extension limits depending upon which plan your workspace is on.
A few things to note about adding extensions:
You need creator permissions to add extensions to a base.
Every collaborator on a base sees the same extensions.
You can add multiple copies of the same type of extensions.
---
Was this article helpful?
---
What's Next