Changing the number of frozen fields (columns)
06 Jul 2022

1 Minute to read
Changing the number of frozen fields (columns)
Updated on 06 Jul 2022

1 Minute to read
---
When viewing a grid view, you can freeze - or lock - a field in order to always keep it in view when you're scrolling through a table horizontally. Note that you can only freeze a total of three fields.
How to freeze fields
To freeze fields, start by hovering over the dividing line next to any field. You'll see a blue bar appear with the indicator to "drag to adjust the number of frozen columns".

Click and hold your mouse and drag this past the field(s) you want to freeze, and then unclick. Now, all the fields to the left of the frozen field divider will remain fixed when you scroll horizontally.
You'll see a vertical line that extends past your records that indicates which fields are frozen.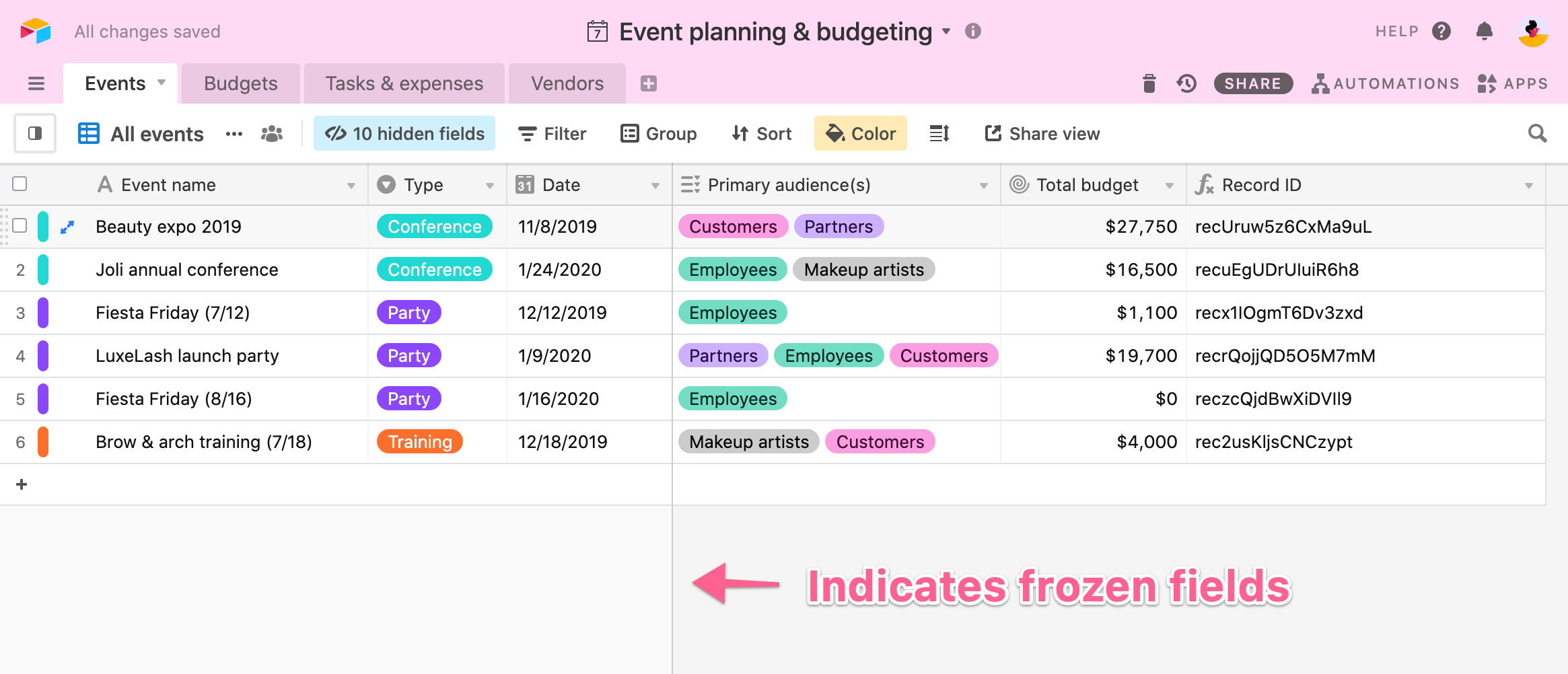 How to unfreeze fields
If you'd like unfreeze any fields, you'll repeat this action in reverse, dragging from right to left instead.

FAQs
What if I want to freeze a record's placement on a table?
We do not currently support locking a record's placement on a table, however you can create a locked view to lock a view's configuration options in place. Using a locked view will allow you to set groupings and block any new sorts from being created from within a view.
Can I freeze fields on a mobile device?
We do not currently support freezing fields when using Airtable on a mobile device.
---
Was this article helpful?
---
What's Next