Creating a base from scratch
21 Sep 2022

1 Minute to read
Creating a base from scratch
Updated on 21 Sep 2022

1 Minute to read
---
You can easily create a new empty Airtable base and add records and data as you go.
Start by clicking the "Add a base" button in the appropriate workspace. This will automatically create a new base, containing a single table with a few empty records (rows) and default fields (columns). On the right side of the screen a panel will pop up if you'd like to import data from another source, but you are also free to start from scratch and input data as you go!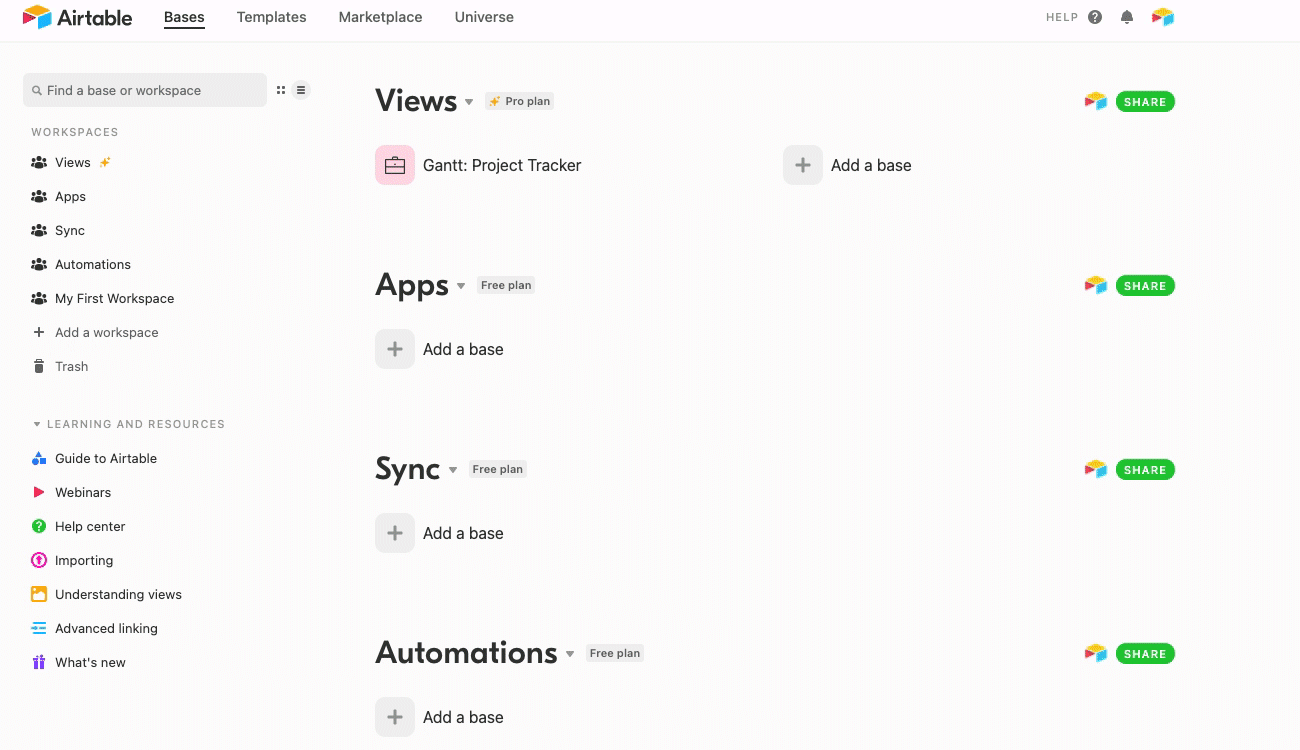 Creating a base from Google Drive
To create a base from Google Drive:
Visit Airtable.com and open your Account window in the top right corner.
Scroll down to Google Drive integration and select Link your Airtable account to Google Drive.

Select Automatically sync your bases to Google Drive — to ensure any bases created in Airtable will also appear in your Google Drive.

Confirm the associated Google account and Airtable integration.
From your Google Drive, click +New in the top left corner.
Select More, Airtable, and choose your workspace.
Related video content
---
Was this article helpful?
---
What's Next