Airtable automation action: Create post in Facebook Pages
05 Jul 2022

1 Minute to read
Airtable automation action: Create post in Facebook Pages
Updated on 05 Jul 2022

1 Minute to read
---
Share feedback
Thanks for sharing your feedback!
Using the Facebook Pages' "Create Post" action will allow you to create a new post on a connected Facebook Page whenever this action is run successfully.
Setup
To use this automation action, you'll need a Facebook Page or Business Manager account. We do not currently support posting to personal profiles.
Choose a trigger
To start, add a new automation. You'll need to setup your trigger to run for the content you want to post to Facebook.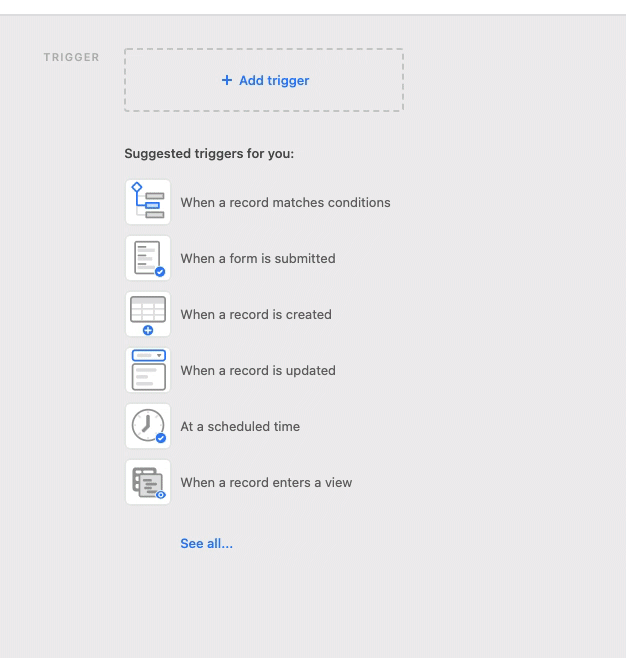 Add an action
To add an action, connect to the Facebook Pages account you want to post to and select the specific page. You can now set up your message to include custom information including text, emojis, and information from records in Airtable. You can also add a link and attachments to include in your post.
After your message looks the way you want it to you must click "Run test" to ensure the action is working properly.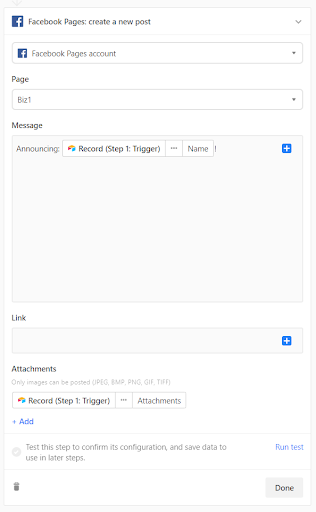 You can give your Facebook post some flair by adding an URL to the "Link" field or adding attachments.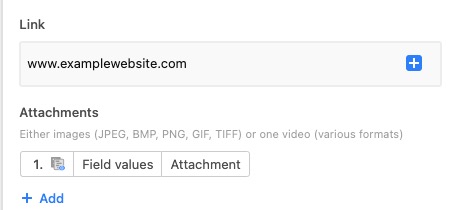 FAQs
Can I post images or videos?
Yes - you can post image and video attachments. However, there are certain limitations:
Supported image formats: JPEG, PNG, GIF, BMP, and TIFF
Maximum file sizes: 10MB for each image, 100MB total per post
Only 1 video per post is allowed
The same post cannot contain both video and images
The max size of videos is 50MB
Can I use Facebook Business Manager accounts?
Yes.
Can I post to personal Facebook profiles?
No, the "Facebook Pages: Create post action" only supports posting to Facebook Pages, not personal Facebook profiles.
---
Was this article helpful?
---