Duplicating a field to a new table
01 Jul 2022

1 Minute to read
Duplicating a field to a new table
Updated on 01 Jul 2022

1 Minute to read
---
To copy a field (column) from one table to another, you can copy any cell from the existing field, then paste it into a new empty text field in a different table (Ctrl+C, Ctrl+V for PC; ⌘+C, ⌘+V for Mac). This will also copy over the field settings.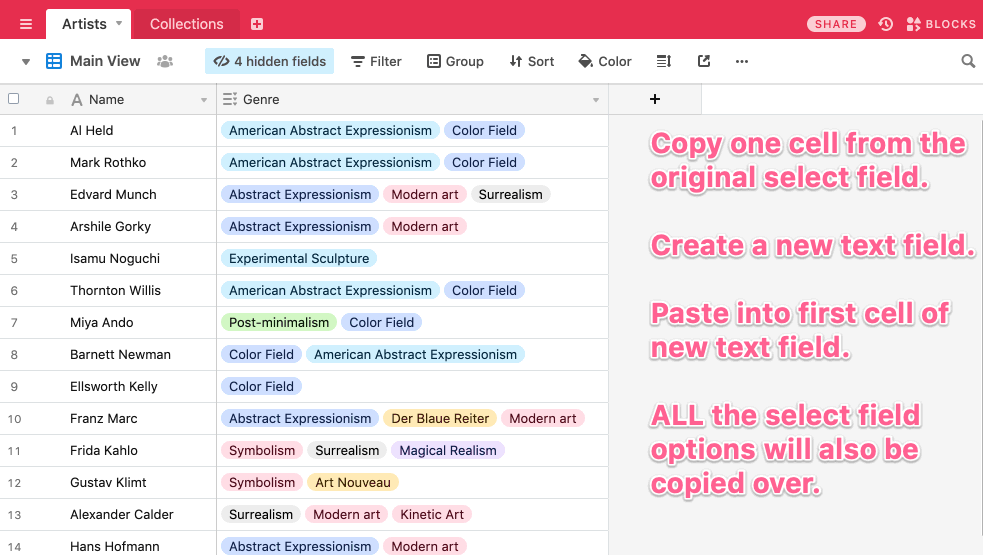 Note that this only works if the field you're pasting into is text and empty (this is because it assumes you want to replace that empty field with the select field, rather just copying the values as text).
You can also use copy/paste to append records to an existing table.
---
Was this article helpful?
---
What's Next