Moving records using copy and paste
01 Jul 2022

1 Minute to read
Moving records using copy and paste
Updated on 01 Jul 2022

1 Minute to read
---
You can paste a single cell, a range of cells, or an entire field using copy and paste.
To do so, simply select the cell or cells you'd like to copy, and press CtrlC. You can then select another cell range, and press CtrlV to paste your copied values into the selection range.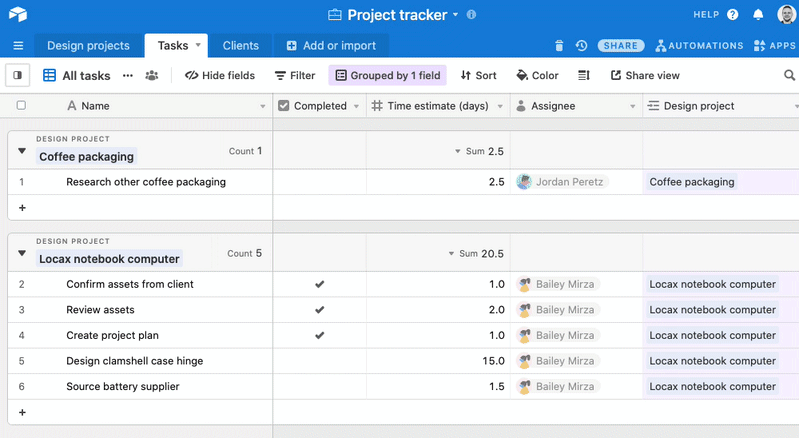 Note that the cells that you paste in will overwrite any cell values that were previously there. You can undo to revert this change (using CtrlZ).
Copying record data to another table
To copy record data to another table, follow the same process as above (copy and paste). If similar fields do not exist in the table you want to copy to, Airtable will attempt to create the correct field types as you paste in your data.
If you want a more automated solution to move records between tables, we recommend setting up an automation using the create record action.
---
Was this article helpful?
---
What's Next