Expanding cells
01 Jul 2022

1 Minute to read
Expanding cells
Updated on 01 Jul 2022

1 Minute to read
---
You can expand a record field's cells to show all of the content contained in those cell in greater detail. When any cell is selected, use the keyboard shortcut Shift + Space to open up a larger version of that cell.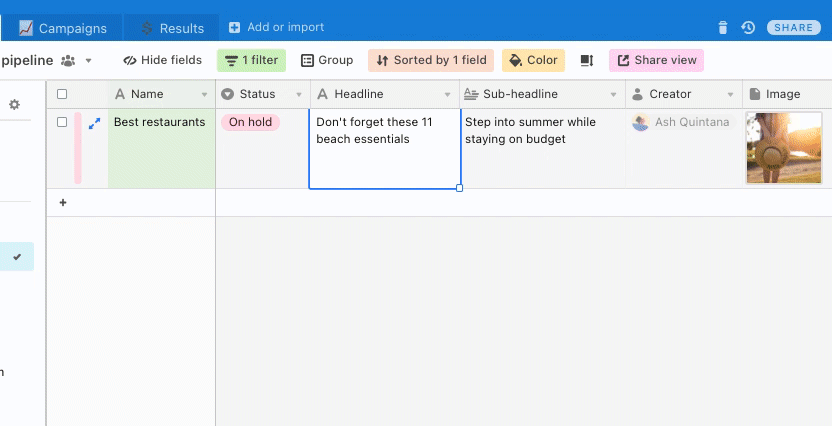 Certain field types (like attachment, linked record, and long text) will also automatically show a button that can be clicked to expand the cell.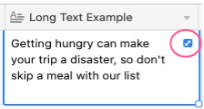 From within an expanded cell, you can use the arrow keys to navigate through expanded versions of all the cells in the table. This can make reading through a column of long text fields a whole lot easier.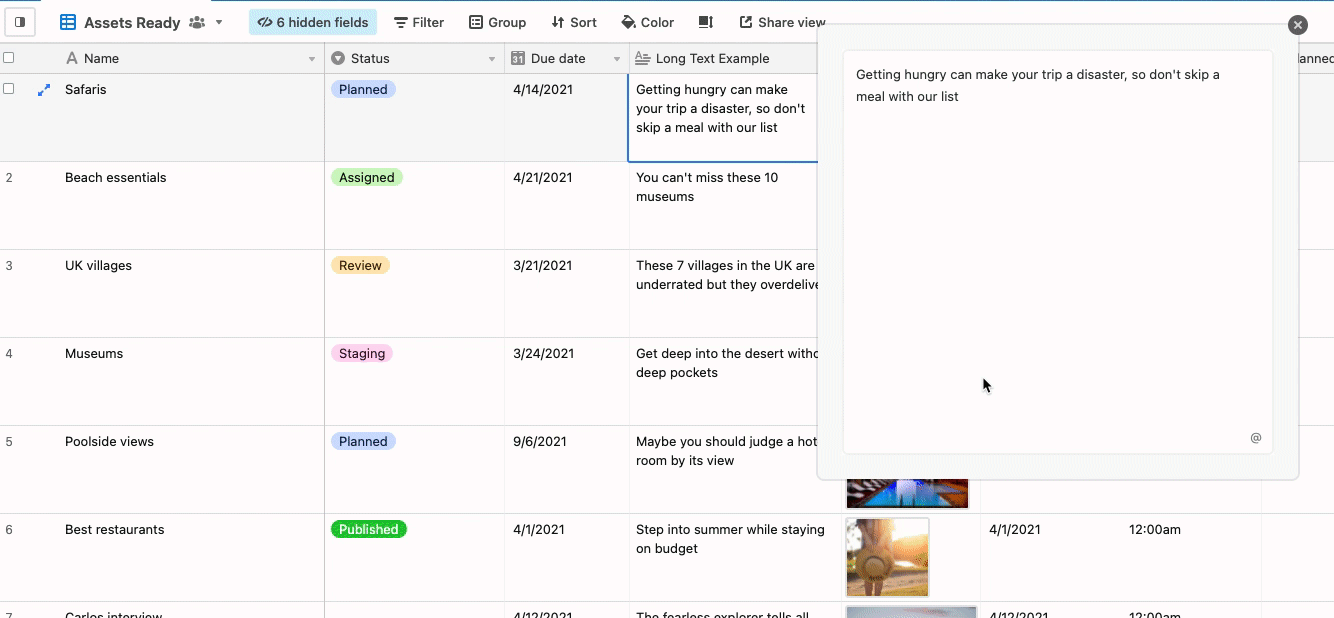 ---
Was this article helpful?
---
What's Next