Grouping records in Airtable
09 Mar 2023

1 Minute to read
Grouping records in Airtable
Updated on 09 Mar 2023

1 Minute to read
---
Airtable's grouped records feature allows you to show your records grouped together based on one (or more) fields of your choosing. You can also use grouped records to generate reports—see this support article for more information.
Getting started with grouped records
To group your records, open up a view and click on the Group button located between the filter and sort buttons. Select from the suggested fields or click See all fields to choose from all available fields.

Once you've selected the field you want to group by, groups will automatically be created based on the unique values in that field. New groups will similarly be added automatically whenever a new, unique value is entered in the designated field. You can also group your records by multiple fields by clicking the Add subgroup option.

Now that you have one or more groups set up there are some additional options to consider:
Collapse or expand all of the groups in the view
Change the field referenced in the group or subgroup by selecting from the dropdown options
Change the sorting order of a group or subgroup

by selecting from the dropdown options

Choose whether to show or hide groups with no records
Delete a particular group or subgroup
Drag a subgroup to move its order of grouping

Dragging between groups to reassign values
You can change the values on a record in a group by clicking and dragging the record to a different group using the drag handle on the left side of the record. For example, you could drag a task assigned to one person to another person's group, and that task would automatically be re-assigned to the new person.

Note that you cannot add new records to a grouping that is based on a computed field type (like a lookup, rollup, or formula field).
Grouped records and the summary bar
There is a summary bar at the top of every group which can summarize the cell values in numerical fields by each group. These summary bars let you see the subtotals of each grouping. Every grouping will also have a count of the number of records in each grouping.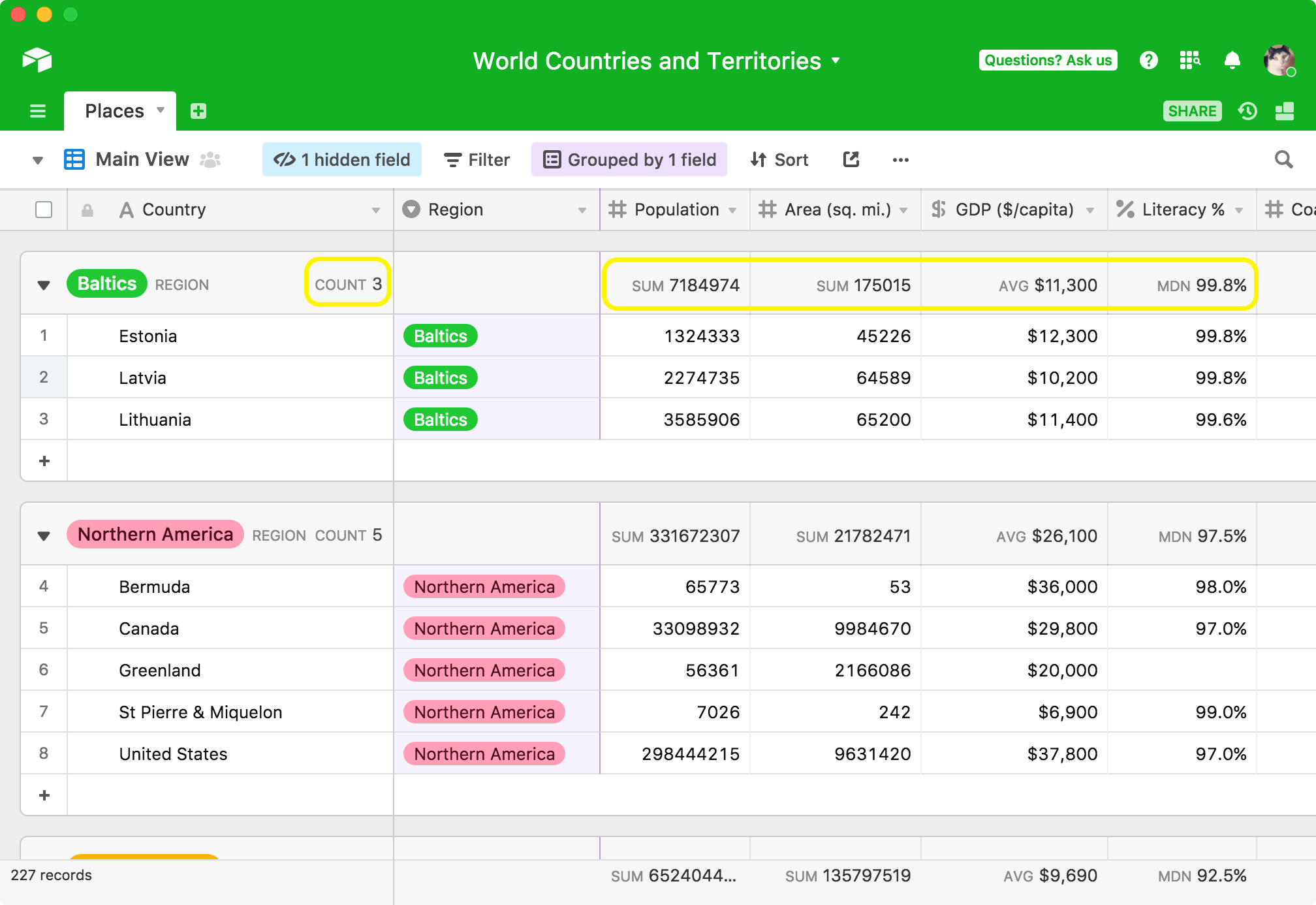 Much like the summary bar for the whole table, the summary bar for each group can provide different summary functions.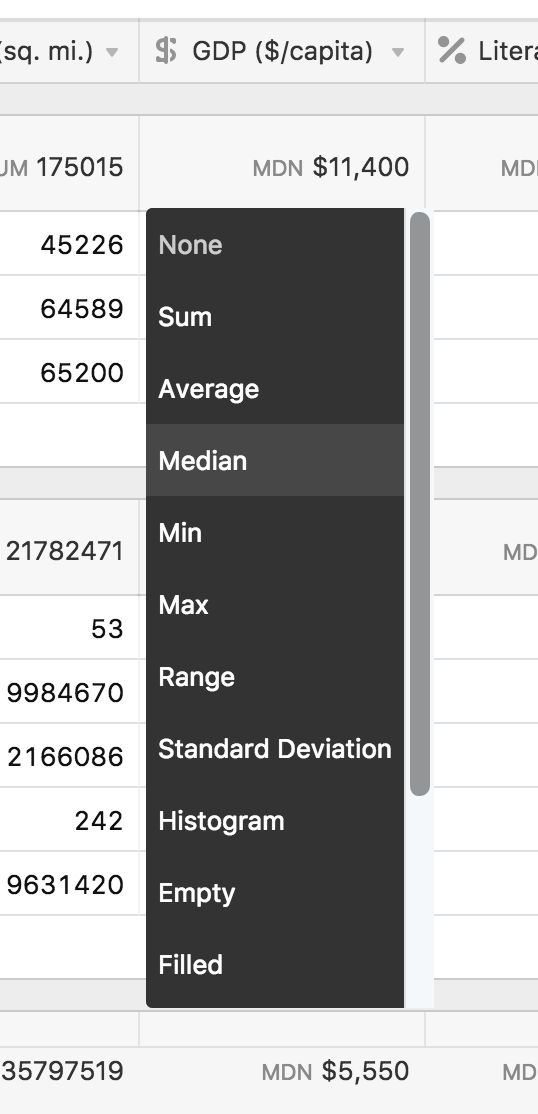 ---
Was this article helpful?
---
What's Next