Adding a base description
04 Jul 2022

1 Minute to read
Adding a base description
Updated on 04 Jul 2022

1 Minute to read
---
Sometimes the name of your base isn't long or detailed enough to explain everything. In these cases, you have the option of adding longer, more detailed guides to each of your bases.
To add a guide to a base or edit an existing guide, navigate to the base to which you'd like to add a guide. Next, click the dropdown arrow next to the base name. From the base menu, click the dropdown next to "Base guide" option.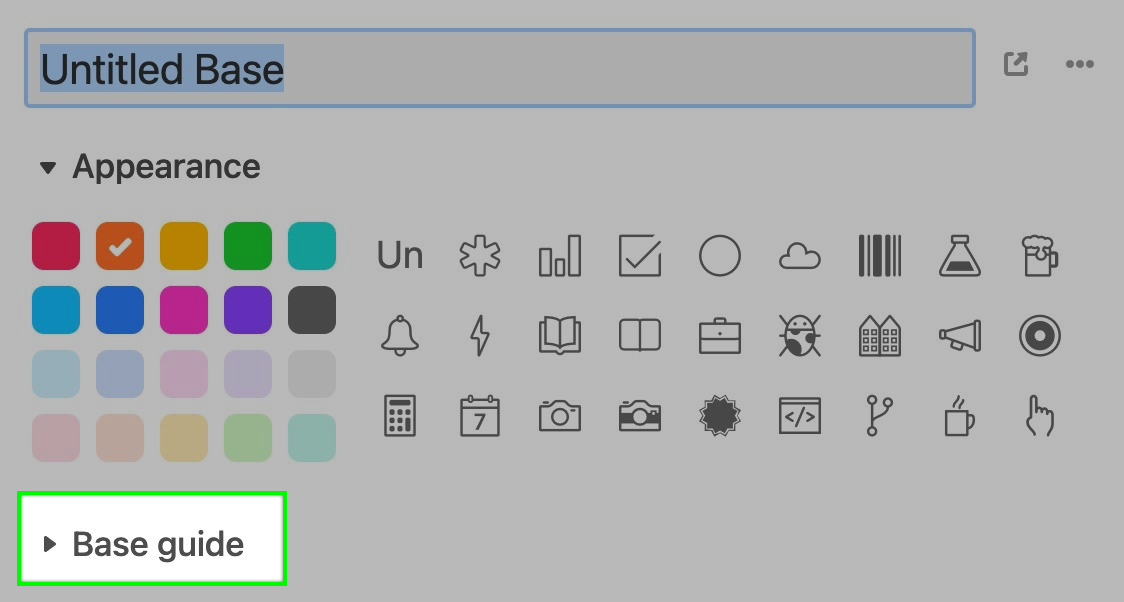 This will open up a text box into which you can enter details about the base or edit an existing guide. You can also use Markdown within the base guide to add headers, links, emojis and images. The example below uses a #to create a header for the Base guide.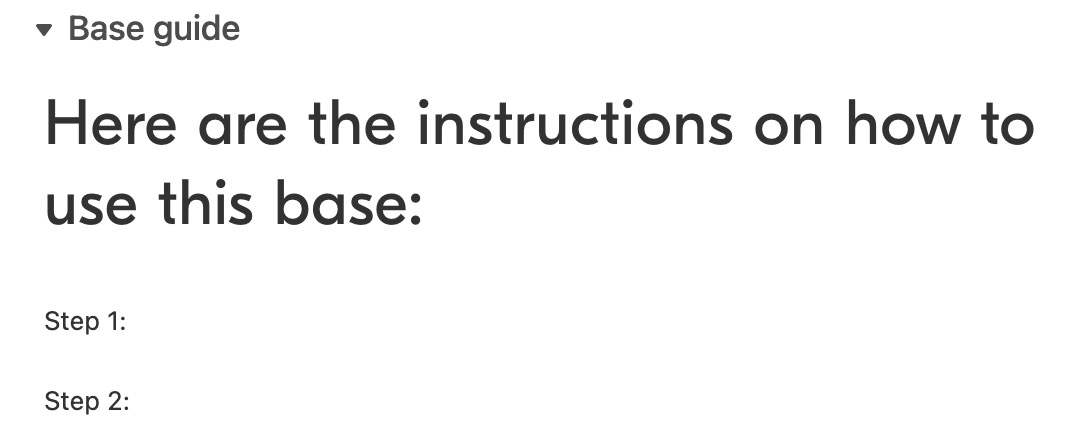 ---
Was this article helpful?
---
What's Next