How can I change the primary field in my table?
20 Jan 2023

2 Minutes to read
How can I change the primary field in my table?
Updated on 20 Jan 2023

2 Minutes to read
---
The primary field serves as the unique identifier for each record and cannot be deleted, however you can easily replace the data in that field by changing the field type or copying over data from another field. We do not currently support replacing the primary field with another field, or changing the field order for the first field position of a table at this time.
If you need the information currently contained in the primary field, we recommend creating a new field on your table to hold that information. You can create a new field to store your primary field's values by duplicating your existing primary field. You can do this by clicking the arrow located on the field header and selecting "Duplicate field"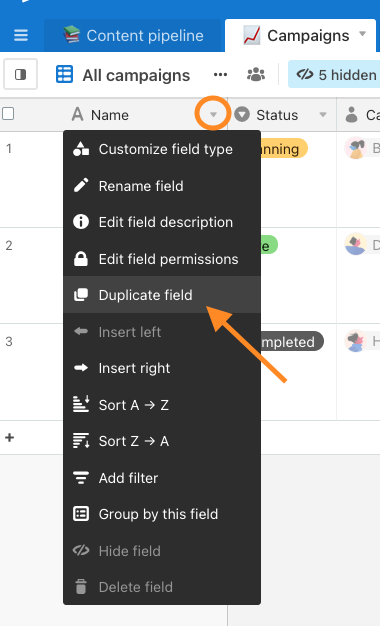 Then choosing to duplicate the field and the cells within that field.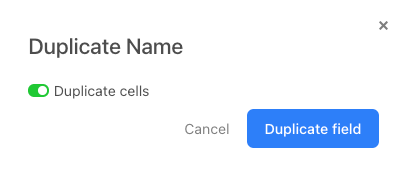 You could also create an entirely new field to hold your primary field's values by clicking the plus sign located just after the last visible field in your table.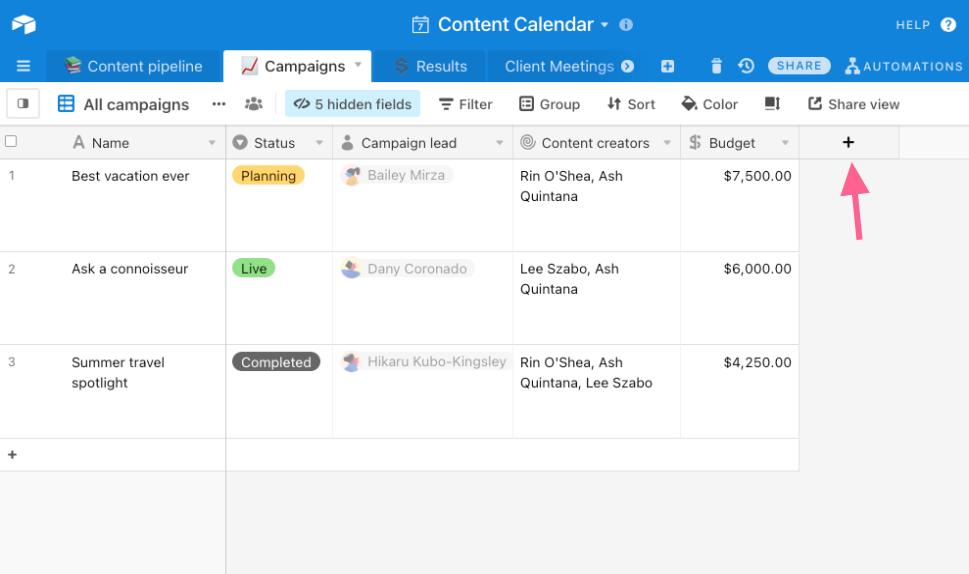 Make sure your new field is the same field type as your original primary field. In our case our primary field is a single line text field, so we will ensure our new field is also a single line text field.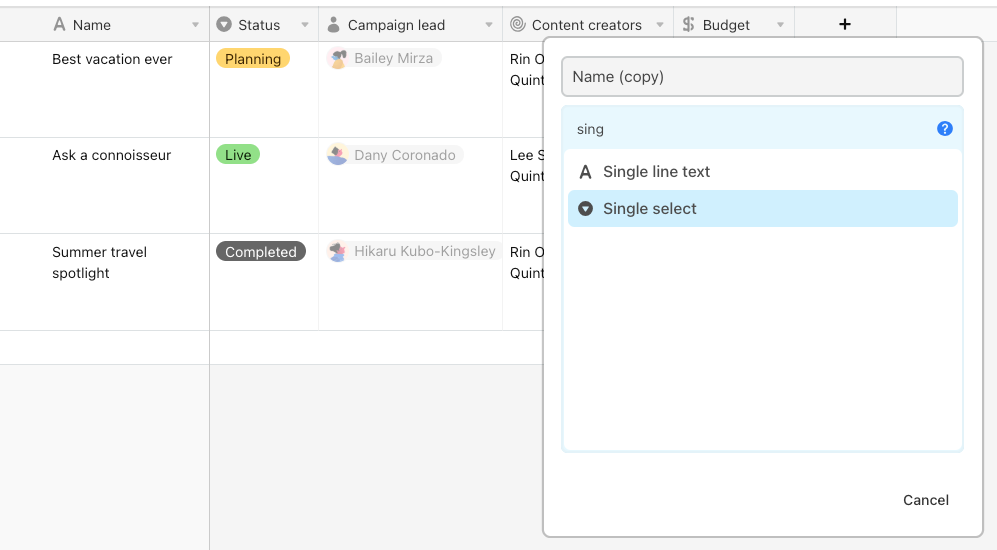 With your new field ready to go, you can copy and paste your existing primary field data into that new field.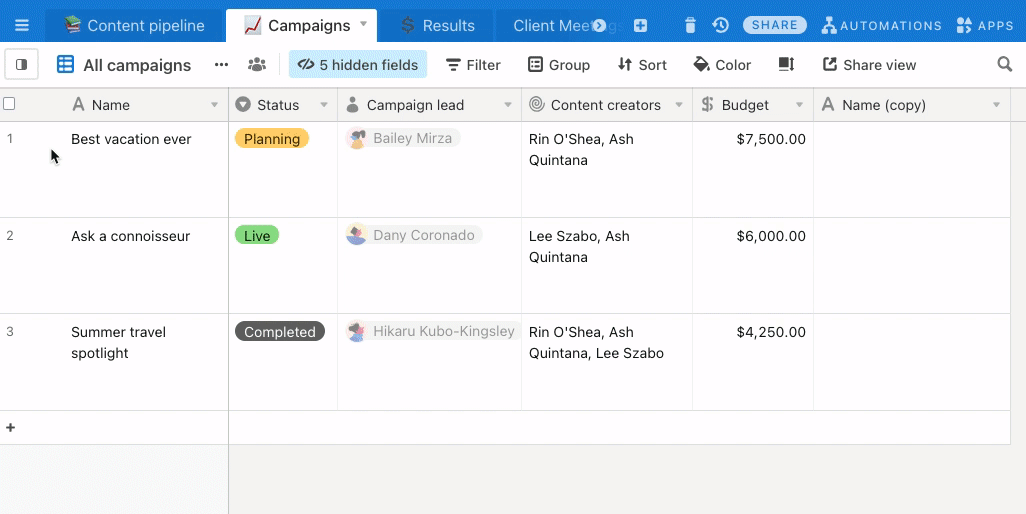 Changing the primary field type
NOTE
The primary field does not support attachment, checkbox, single select, multiple select, rollup, lookup, count, or linked record fields.
If you'd like to change your primary field to a different field type, click on the arrow next to the field name and select Edit field. You can then designate a new field type for your primary field.
If you are converting a field with information in it, some of that information may be lost in the field conversation process. This is why we made a backup of our primary field so that any information that was needed from that field was saved—so you can convert your field and edit away without worry!
Deleting a field
In case you need to delete a field, other than the primary field , you can do so by right clicking the field nameof the field you'd like to delete and selecting the "Delete field" option.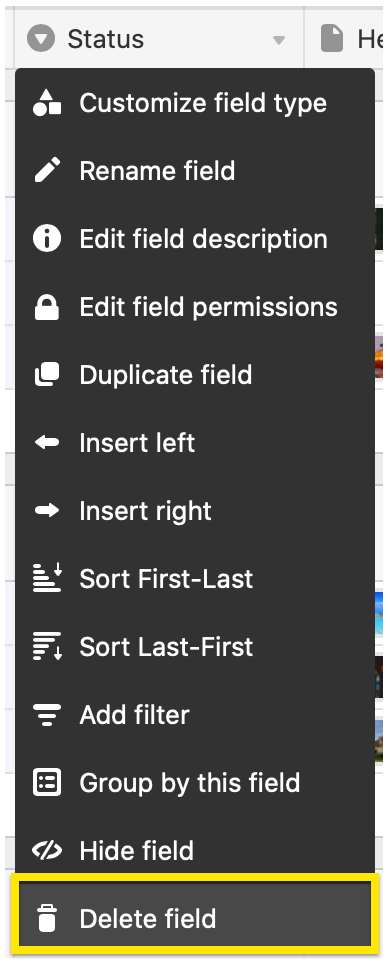 You can use the "Trash" to restore deleted items. From within a base, open the trash (towards the top-right of the base) to see and restore any tables, views, fields, extensions, automations, and records that have been deleted in a base within the past seven days. View more details here.
---
Was this article helpful?
---
What's Next