Account page overview
24 Aug 2022

1 Minute to read
Account page overview
Updated on 24 Aug 2022

1 Minute to read
---
Your account page contains information specific to you—like your password, the email address associated with your account, the number of credits you have, and your API key. If you're an owner of any workspaces, your account page also gives you easy access to manage the settings (including billing) of those workspaces, as well as workspace and base collaborators.
To get to your account page, click the circular face icon in the top right of the home screen. This will bring up a dropdown menu with several options; select the Account option (which has a little silhouette of a head next to it).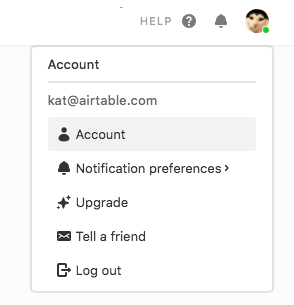 This will bring you to the overview section of your account page. You can also go directly to https://airtable.com/account from a laptop or desktop.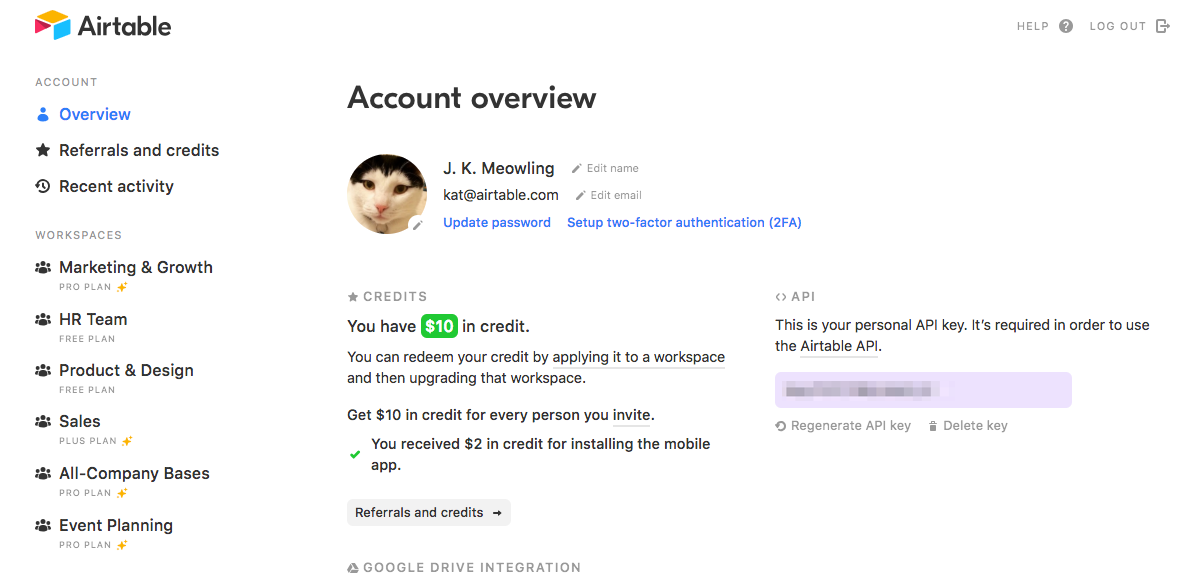 FAQs
Can I combine or merge two Airtable accounts?
There isn't a way to combine two existing accounts, however, it is easy to transfer all the bases from one account to another.
First, create a workspace where both of your accounts have creator/owner permissions.
Next, add every base that you want to transfer over to your chosen accounts into that shared workspace.
Once complete, you can remove the account that you'd like to delete from that workspace.
Once all bases are owned by the email to keep, you can then delete your extra account.
---
Was this article helpful?
---
What's Next