Commenting on attachments in Airtable
29 Oct 2022

1 Minute to read
Commenting on attachments in Airtable
Updated on 29 Oct 2022

1 Minute to read
---
Attachment comments are similar to record comments except you can leave them on any attachment. This allows you to have separate conversations for each individual attachment in a record. For example, if you use Airtable for marketing planning, you can leave feedback directly on individual images or videos uploaded by your team.
Add an attachment comment
Start by clicking an attachment in one of your records. At the bottom-right of the attachment preview you'll see a comment box where you can start typing to add a comment. You'll also see a feed of any existing comments just above the comment box.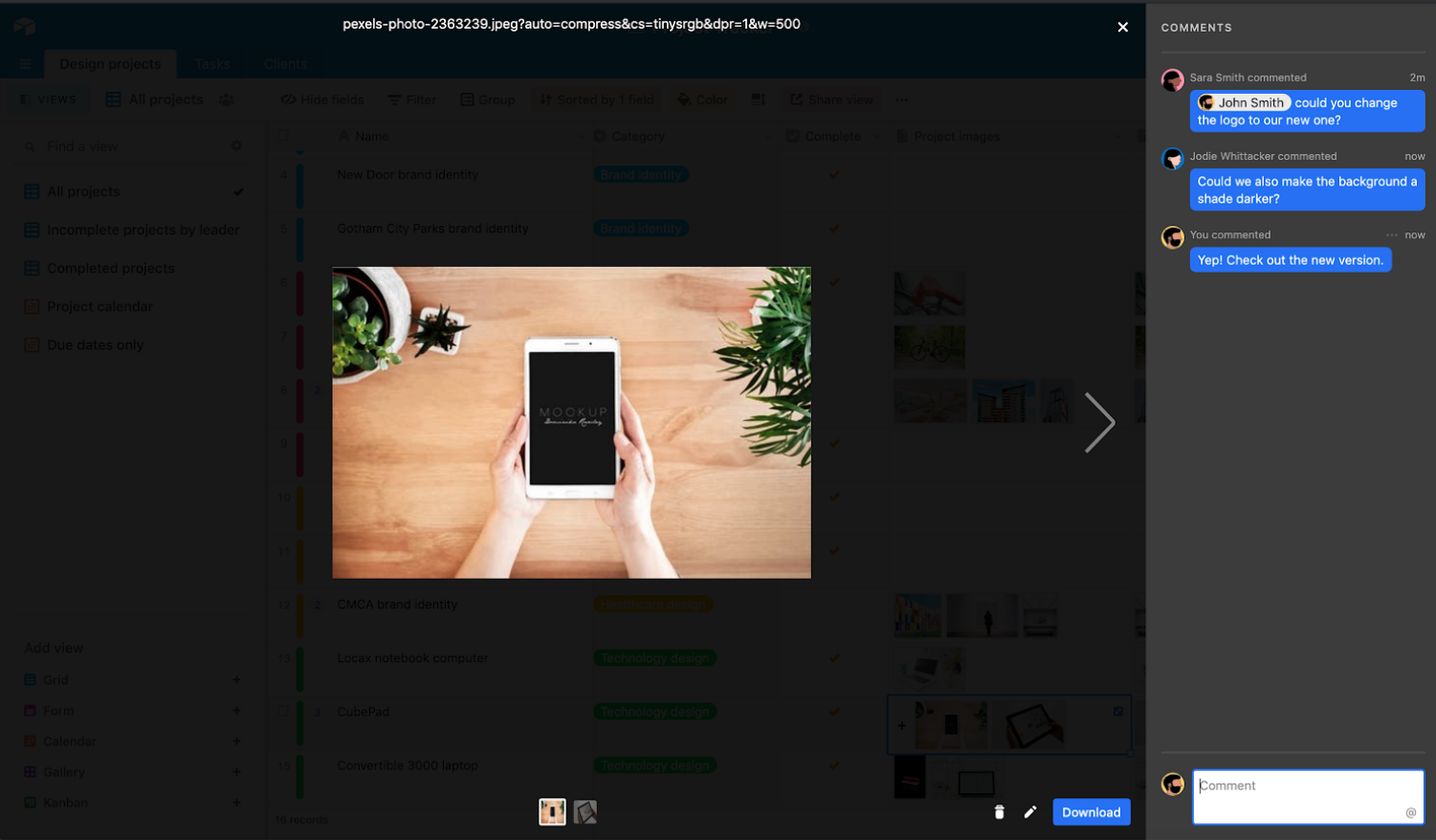 Just like record comments, you can @mention collaborators directly within an attachment comment to notify them.
NOTE
You can make attachment comments on any file type, even if we aren't able to generate a preview of the file. For a full list of file types for which we can generate previews click here.
Receive notifications for attachment comments
If another collaborator @mentions you in an attachment comment, you'll be notified according to your Airtable notification settings. If you are already watching a record's comments, you'll automatically receive notifications for attachment comments on that record. You can also adjust whether you're watching the record directly from the attachment comment feed.
View attachment comments in the record activity feed
In the record comment feed you'll see collapsed sections for attachment comments which when clicked will open the full attachment. You'll also see a comment bubble directly on the attachment thumbnail (in the expanded record view) that displays how many comments have been made.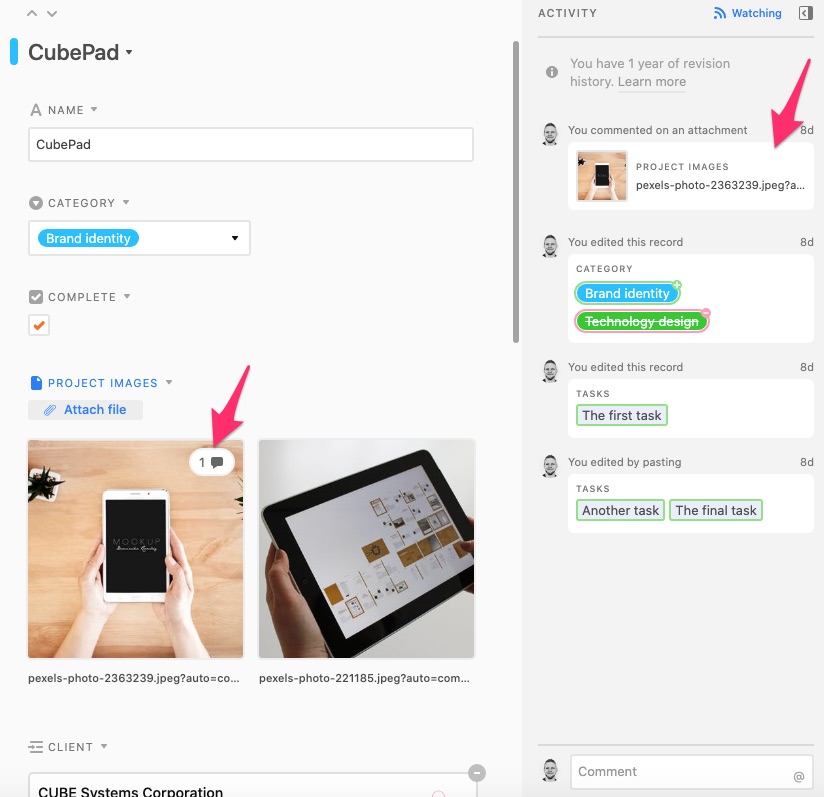 FAQs
Can I leave comments on an attachment lookup field?
If you open an attachment from a lookup you'll see all the comments from the underlying record and you'll be able to respond with new comments.
How do attachment comments work on mobile?
Viewing attachment comments looks the same as record comments on mobile. However, writing attachment comments is currently not available on mobile.
---
Was this article helpful?
---
What's Next