Created time field
04 Jul 2022

1 Minute to read
Created time field
Updated on 04 Jul 2022

1 Minute to read
---
The created time field type will automatically show the date (and optionally, time) that a record was created. This applies to records created in any way, including records created manually in a table, records created via form submissions, APIs, and other integrations.
As with the date field, you can customize the date format, choose to include a time stamp, and choose whether to use the same time zone for all collaborators. Note that since the created time for a record will always be the same, there is no way to directly edit the contents of the cells in the created time field.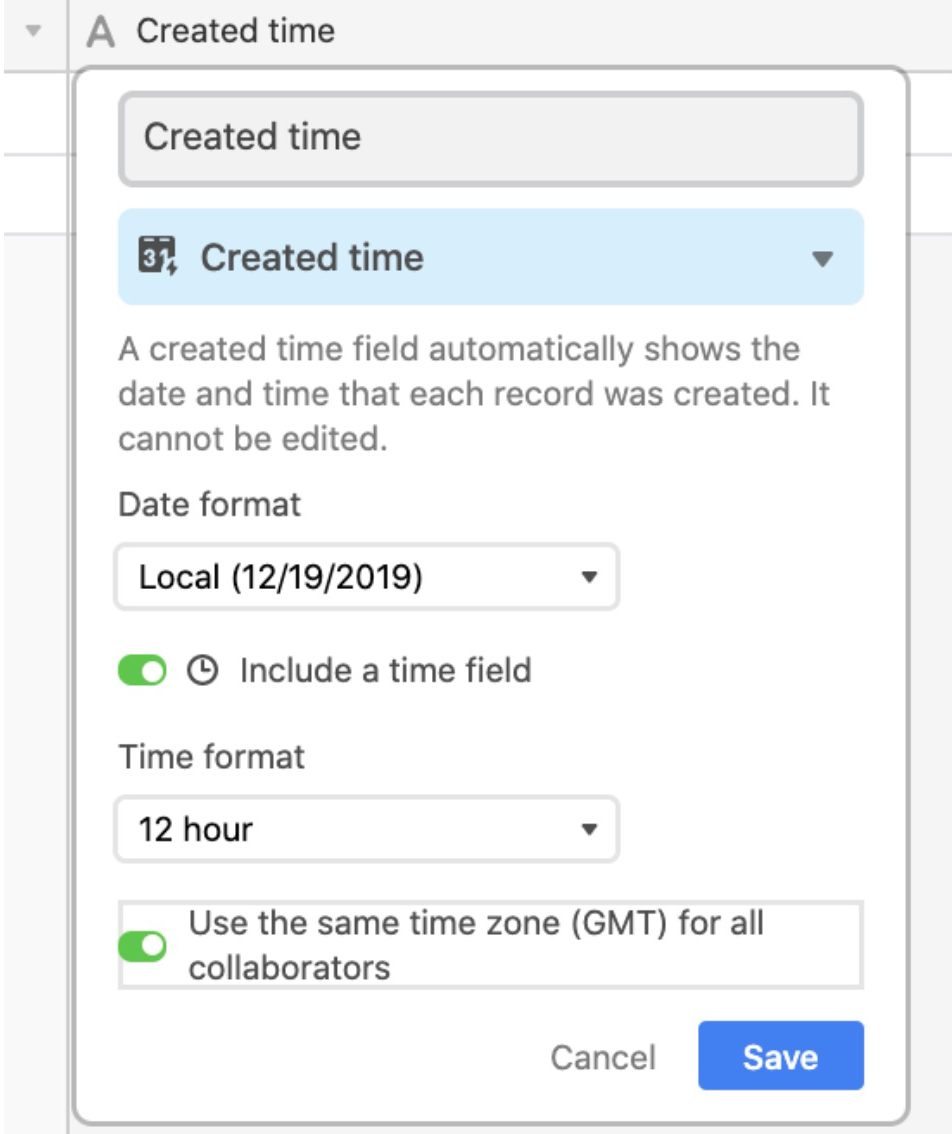 Also note that the created time field can not be used as the primary field of a table.
---
Was this article helpful?
---
What's Next