Using a template from the template gallery
06 Jul 2022

1 Minute to read
Using a template from the template gallery
Updated on 06 Jul 2022

1 Minute to read
---
Not sure how to get started? The Airtable team has put together a number of pre-made template bases for our template gallery. They cover a wide variety of general use cases and serve as a good starting points for building your own custom bases.
(Airtable Universe, a platform for users to publish their own bases, can also be a great place to look for inspiration. The primary difference between the template gallery and Airtable Universe is that the templates in the template gallery are officially published by the Airtable team, whereas Universe bases are not.)
If you've decided you want to start a base from a template, there are three ways to get to the template gallery:
One way is to click the Templates button at the top of the home screen.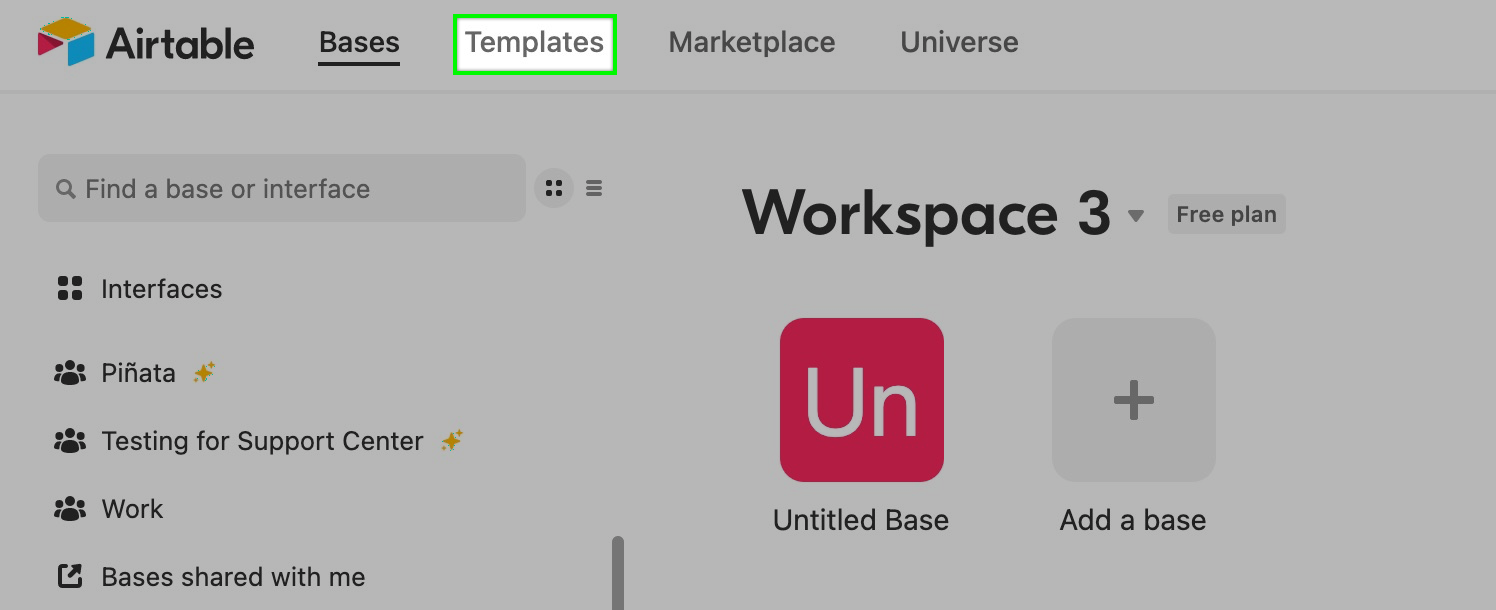 Another way is to click on the Add a base button (the big gray button with a plus symbol + on it) in the workspace to which you would like to add the new base, and search for a template in the "Getting started" section on the right side of the screen.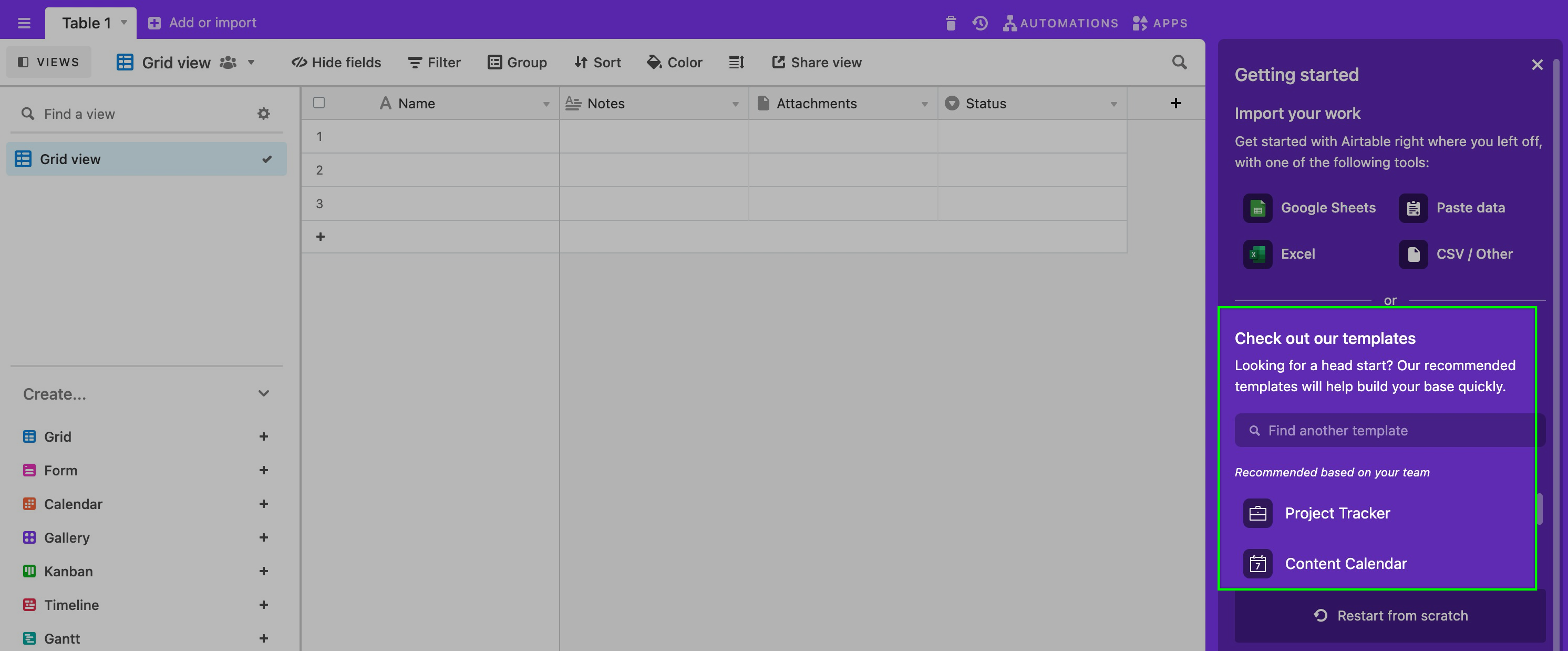 Finally, you can also go directly to airtable.com/templates.
Once in the template gallery, you'll see featured templates at the top, and a navigation bar that will let you browse templates by category or industry.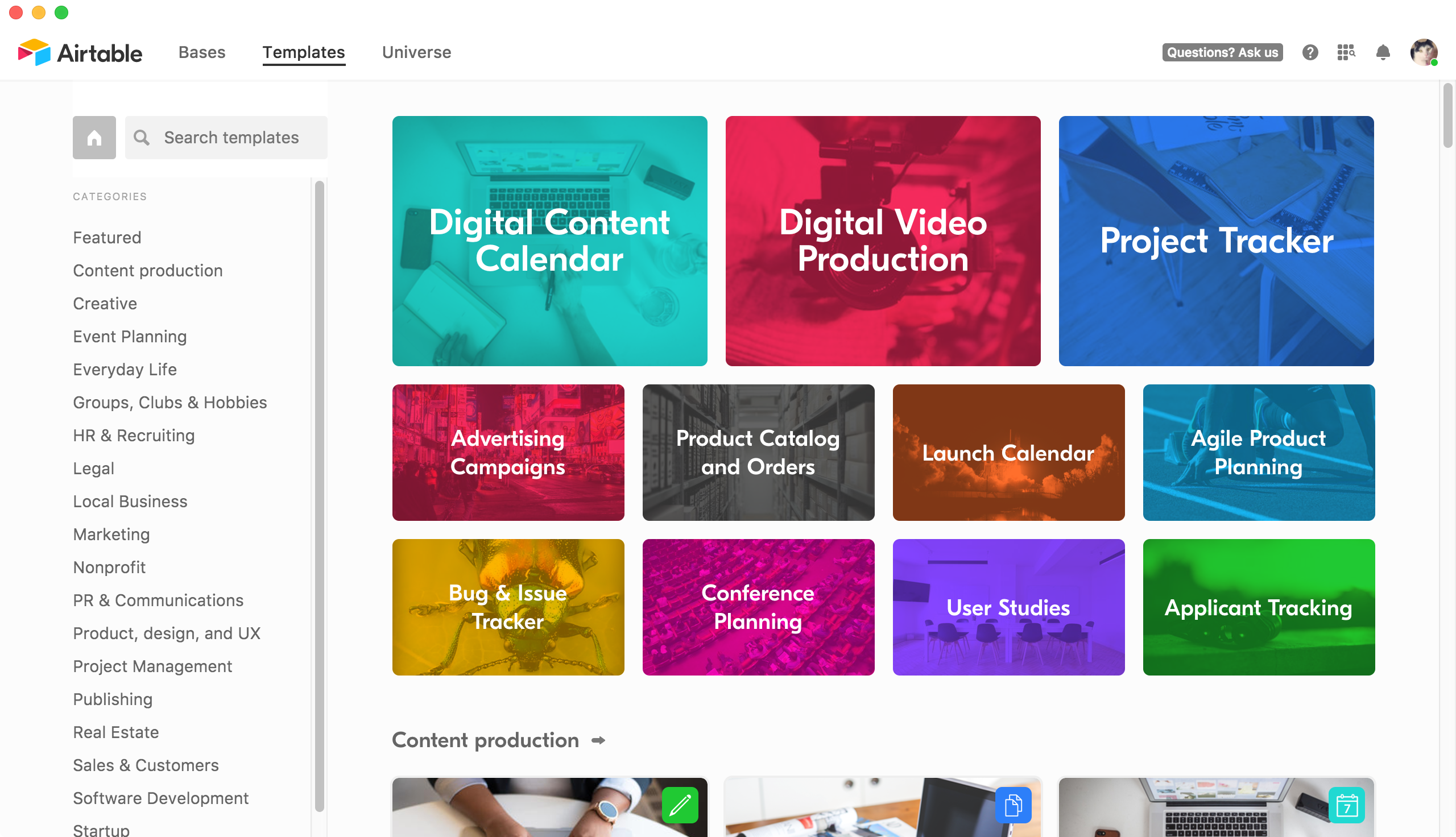 Clicking the links in the navigation bar will bring you to the appropriate page with all the templates in that category.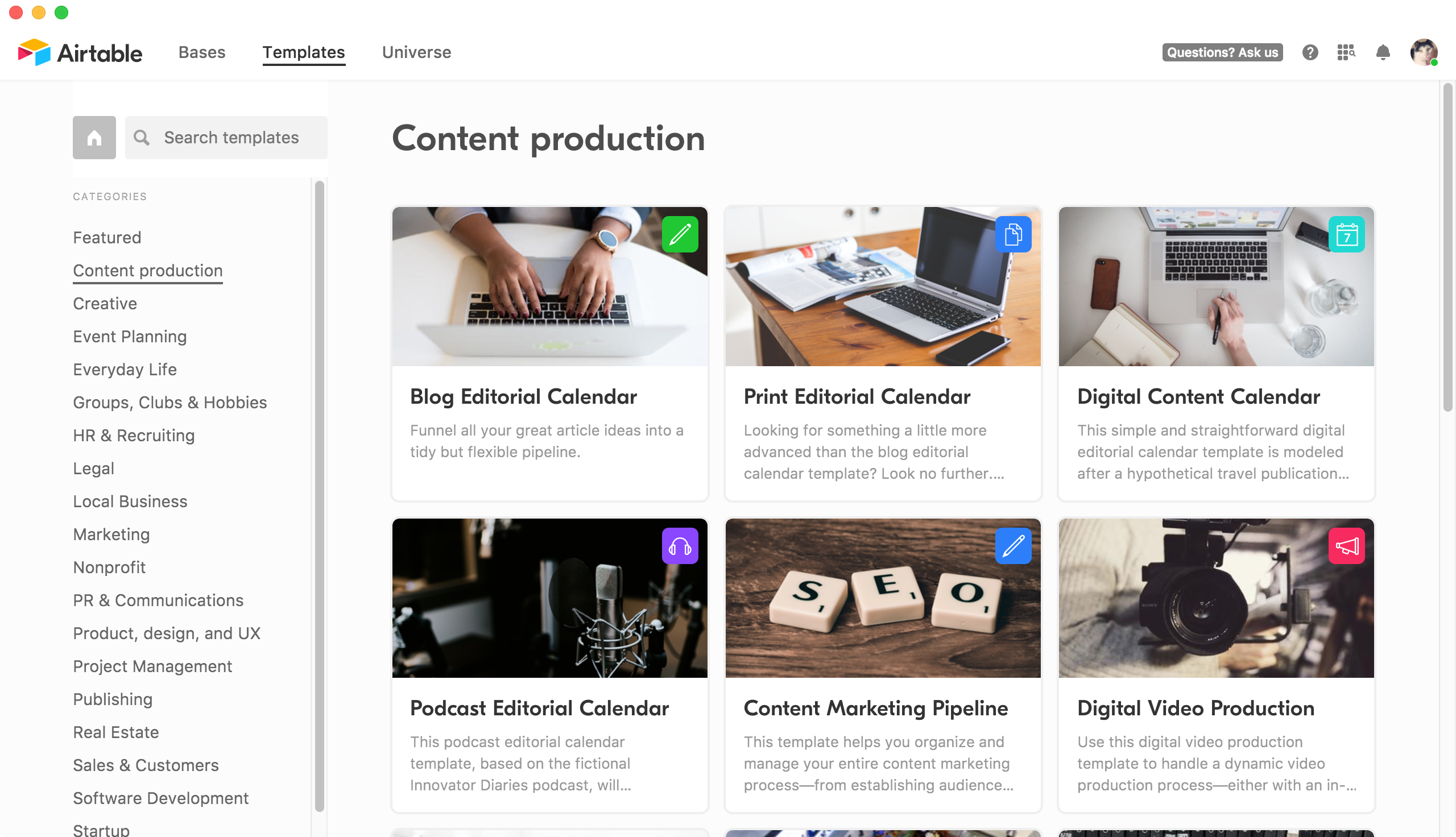 You can also use the search bar in the template gallery to look for the template you want—it'll search both the title of the template and the template description.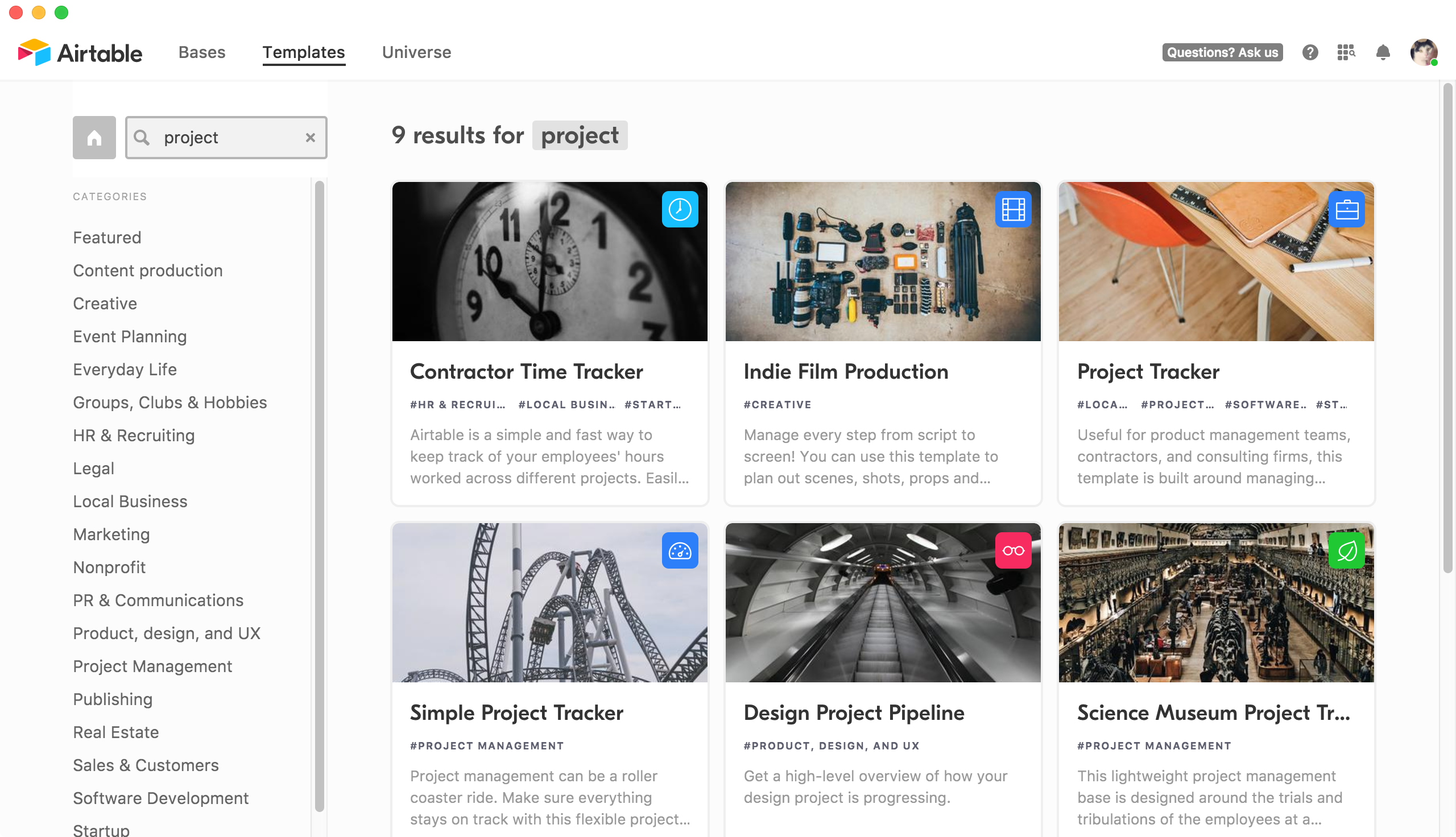 Clicking on a template's card will bring you to that particular template's page, from which you can preview the template. When you've found a template that suits your needs, click the Use template button.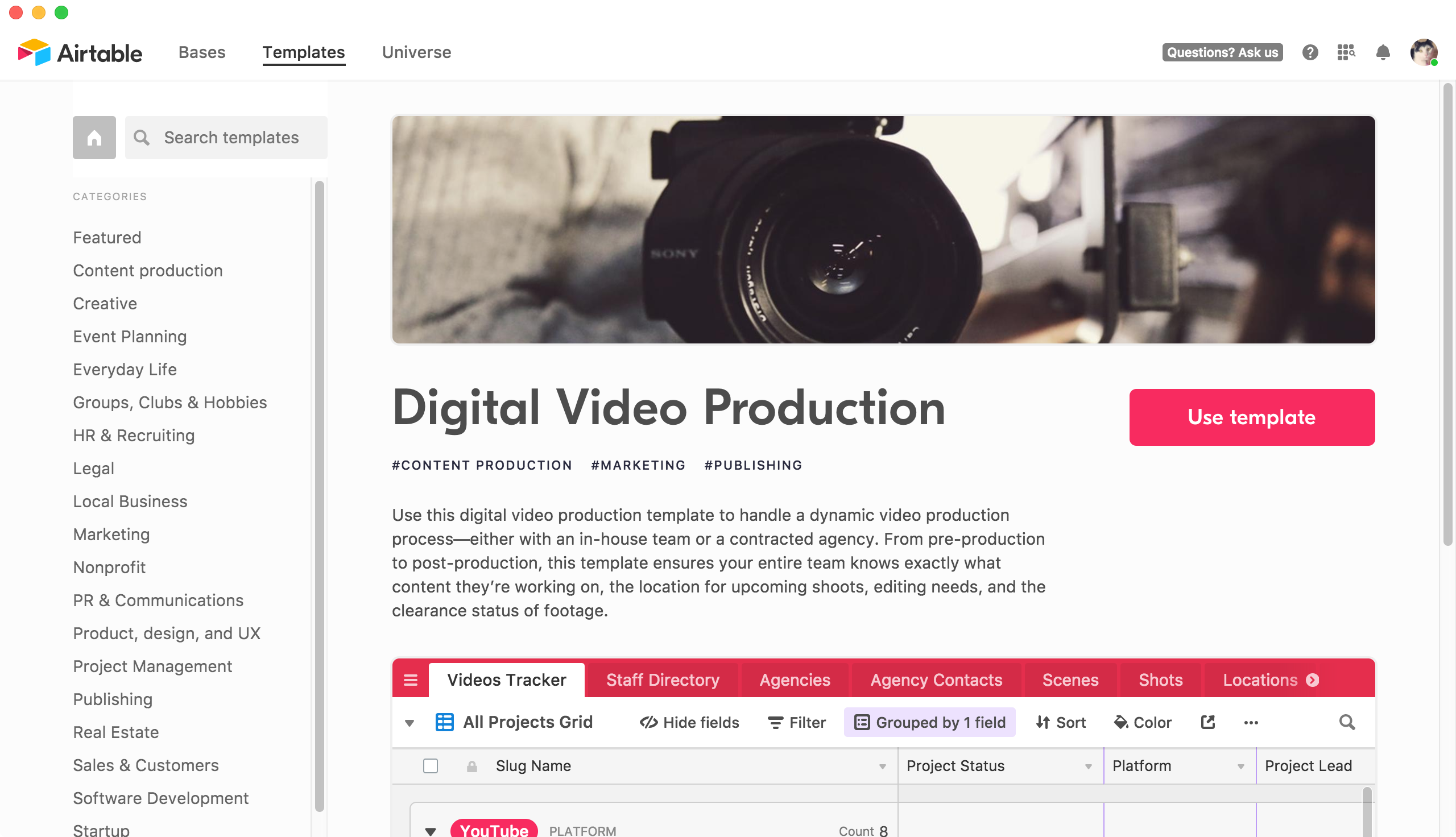 You'll then be asked to pick which workspace you'd like to add your base to: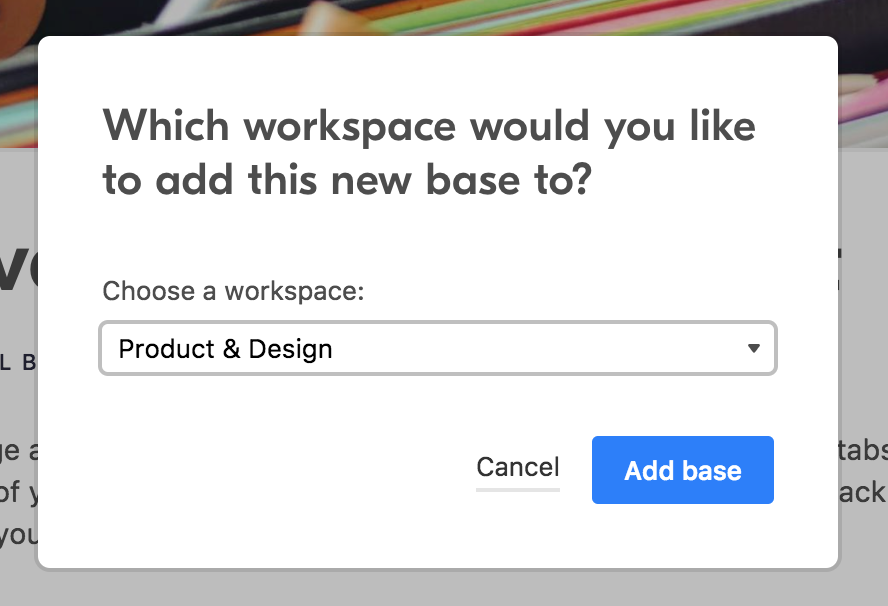 After adding your new base to a workspace, you can clear the sample records by following these instructions.
---
Was this article helpful?
---
What's Next