Duplicating an existing base
04 Jul 2022

1 Minute to read
Duplicating an existing base
Updated on 04 Jul 2022

1 Minute to read
---
Base collaborators of any permission level can duplicate any Airtable base they are a base collaborator on. For more information on how to see your bases's current collaborators, check out this support article.
A base can be duplicated in two ways. The first way to duplicate a base is from the homescreen. Mousing over the base you'd like to duplicate, click the carrot on the right corner to open the dropdown menu, then select the "Duplicate base" option.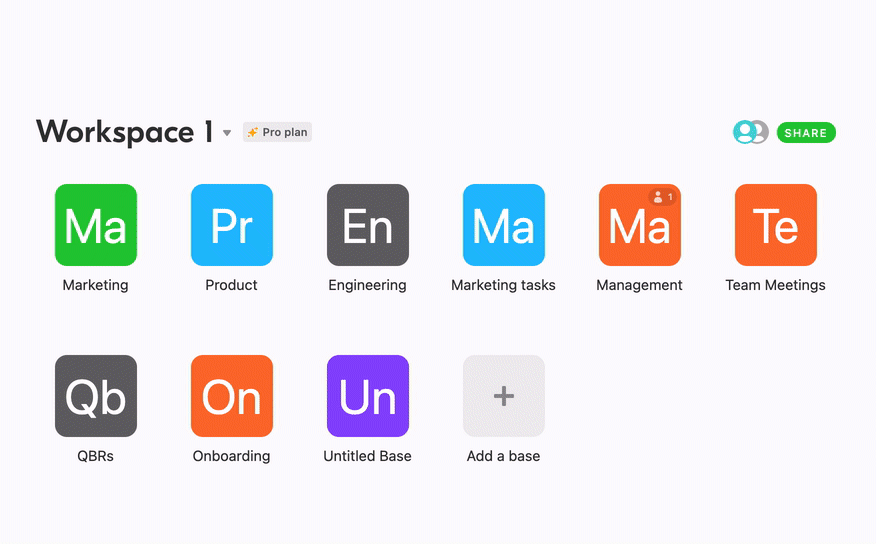 Second, you can duplicate a base from within that base by clicking on the dropdown menu arrow next to the title of the base, then clicking on the three dot menu on the right side of this modal to open up the base menu. From there you can click the "Duplicate base" option: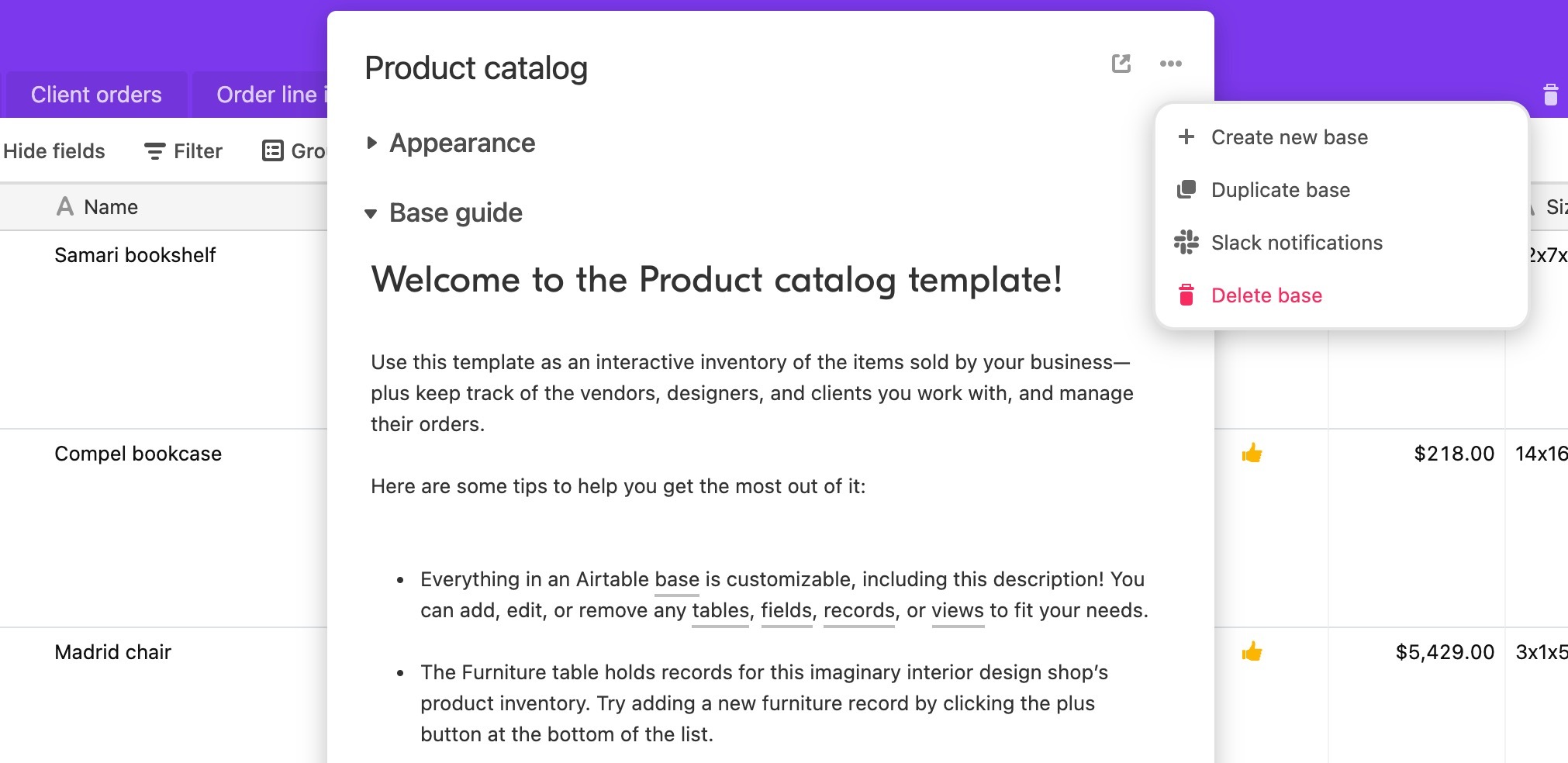 In either case, clicking the Duplicate base option will bring up a dialog that will allow you to choose the workspace into which you'd like to place the duplicated base.
By default, duplicating the base will create a copy that has all the records and comments in the original base.
You can toggle off the Duplicate records option to create a base copy that will have just the table, field, and view structure of the original base, but none of the records.
If you are choosing not to duplicate the records for reasons of data security, please be aware that your table, field, and view structures may also contain sensitive data (e.g., table names, field names, names of dropdown options in a multiple select field, etc.), and that simply not duplicating records may not be enough to create a completely "clean" copy.
You can toggle off the Duplicate comments option to create a base copy that will not have any of the comments from the old base.
Note that if you duplicate a base, the new base will not have the revision history of the old base.
---
Was this article helpful?
---
What's Next