Getting started with Airtable's Web API
05 Jan 2023

1 Minute to read
Getting started with Airtable's Web API
Updated on 05 Jan 2023

1 Minute to read
---
You can access the documentation for the Web API here, or directly from your base by clicking on the "Help" button in the upper right-hand corner while you are logged in on a laptop or desktop. This will bring up a list of additional resources. You will find a link to the API documentation at the bottom of that list.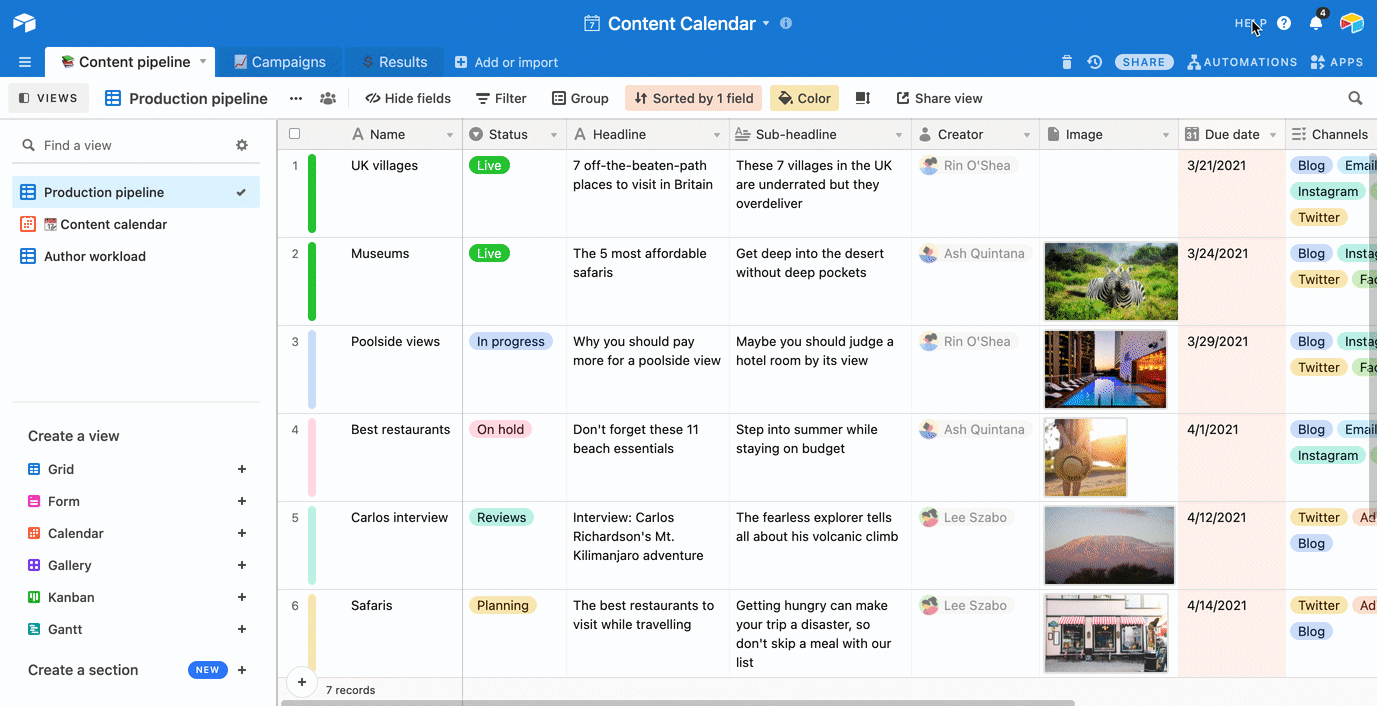 FAQs
What can I do with the Airtable Web API?
Consult the Web API Scopes documentation where you'll find a list of the various Web API endpoints and how each one functions.
How do I get started?
We recommend that you start with the Web API introduction here.
Is there a rate limit?
Yes, the Web API has a rate limit of 5 requests per second, per base. This limit is the same across all pricing tiers and increased rate limits are not currently available. For more information, see the "Rate Limits" section of the API documentation.
When I fetch records with the API, some of my fields are missing. Why is that?
Returned records do not include any fields with "empty" values, e.g. "",[], or false. If you need to get the names of all fields in your table, you can create one record with all fields populated, and make a request to fetch that record.
Can I get information about my base, such as the base schema, with the Web API?
Yes. The base schema scope is covered here.
---
Was this article helpful?
---
What's Next