Rating field
27 Jun 2022

1 Minute to read
Rating field
Updated on 27 Jun 2022

1 Minute to read
---
The rating field allows you to rate your records for the purposes of ranking or quality assessment. From the field customization menu, you can set the maximum rating allowed (from 1 to 10). Users on Airtable Pro plans can also change the style of the field's rating symbol from the default yellow star.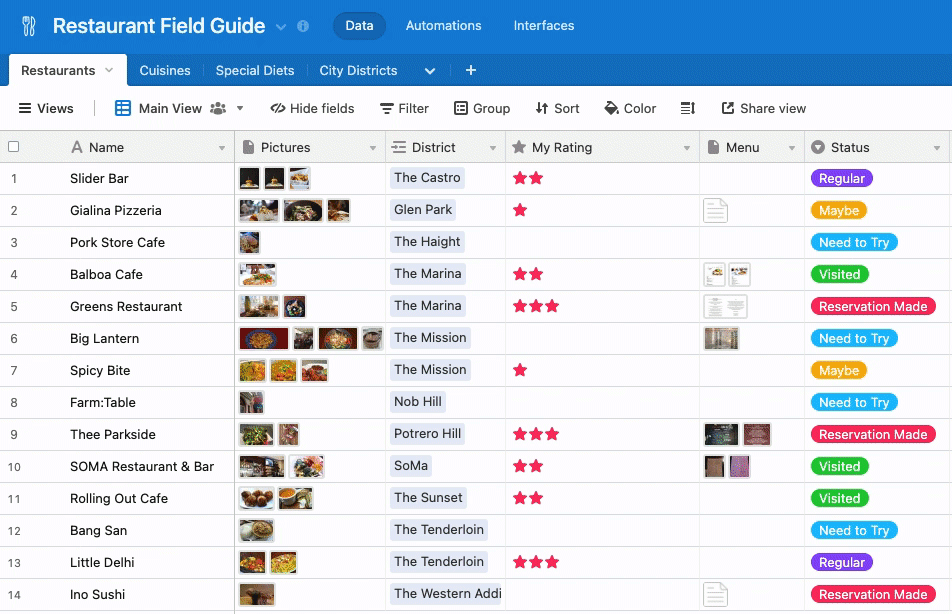 When you hover your cursor over a cell in a rating field, it will show the maximum number of symbols in gray. To give a rating or change a rating, simply click the appropriate number of symbols. (You can also type in the corresponding number on your keyboard to set the number of symbols.)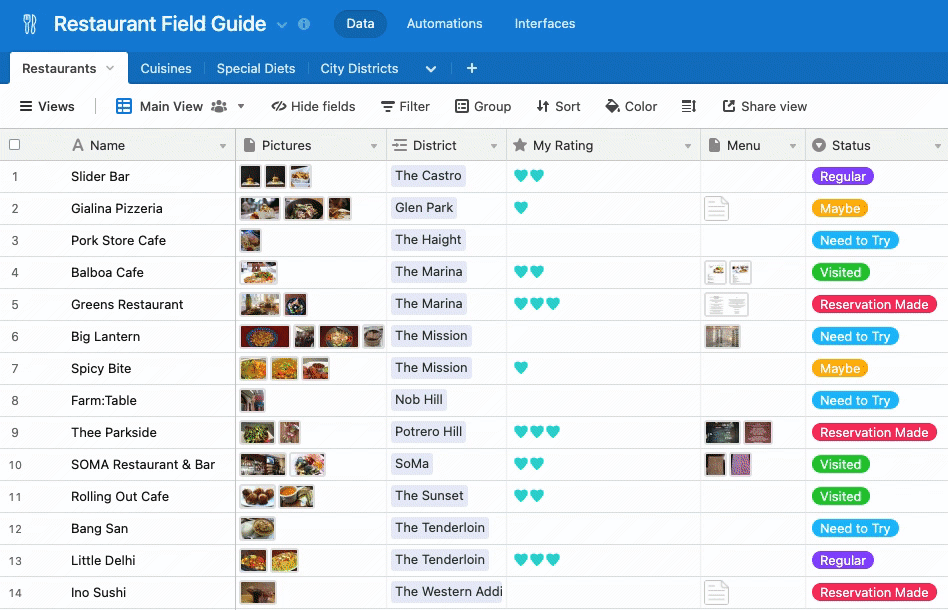 To clear the rating in a cell, click on the symbol representing the current number of symbols (or type 0 on your keyboard).
---
Was this article helpful?
---
What's Next