Created by field
04 Jul 2022

1 Minute to read
Created by field
Updated on 04 Jul 2022

1 Minute to read
---
Share feedback
Thanks for sharing your feedback!
The created by field will automatically show which collaborator created a record within the base. Note that since the creator of a record will always be the same, there is no way to directly edit the contents of the cells within that field.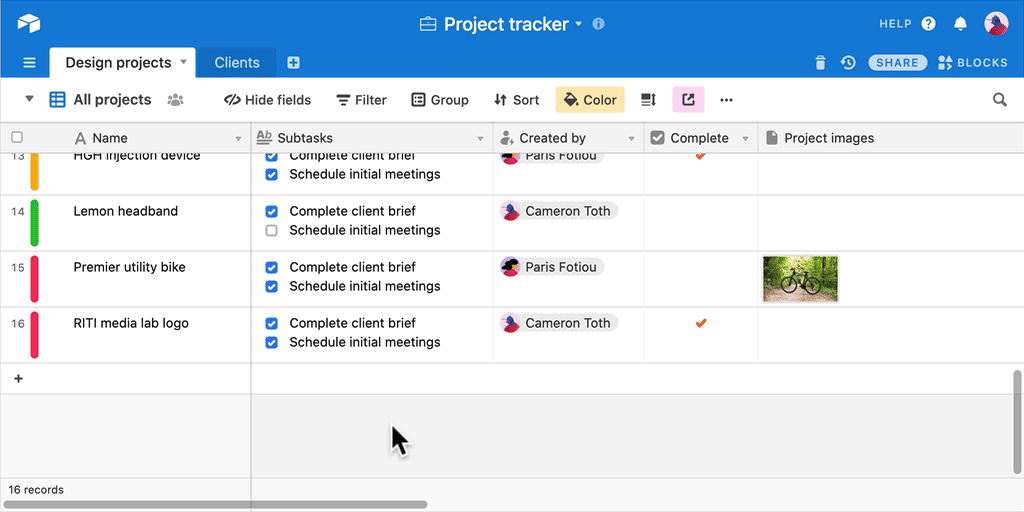 Created by collaborator is blank
When a created by cell is empty, it is because the record predates the created by feature. The created by feature started tracking collaborators from the time when the feature was enabled. (For longtime users, this will be June 2020, when we officially launched this feature.) Any old records that were in your bases before created by was enabled will return blank values.
Created by collaborator is "Anonymous"
An anonymous value for the created by field means that the record was created through a form submission.
Frequently asked questions
A created by field shows I created it, but I don't remember adding it to the base
Any record created using your account information will show you as a collaborator. This means if you have set up an integration using your API key, all records created from the integration will be associated with you. If you would like to make it easier to keep track of record additions through the API, you have a couple of options:
You can create an Airtable account for the API with a different email and use an API key generated from that account.
You can add a field named source which you use in an API request to add free text of where the record came from. The created by field won't change, but you could filter on the new source field instead.
---
Was this article helpful?
---
What's Next