Customizing the field type
24 Aug 2022

2 Minutes to read
Customizing the field type
Updated on 24 Aug 2022

2 Minutes to read
---
You can customize the field (column) type in the field customization menu.
To open the field customization menu from a grid view, click on the dropdown arrow icon in the header of the field to bring up the field menu. From there, you can select the "Customize field type" option. Alternatively, you can double-click on the field header to open the customization menu.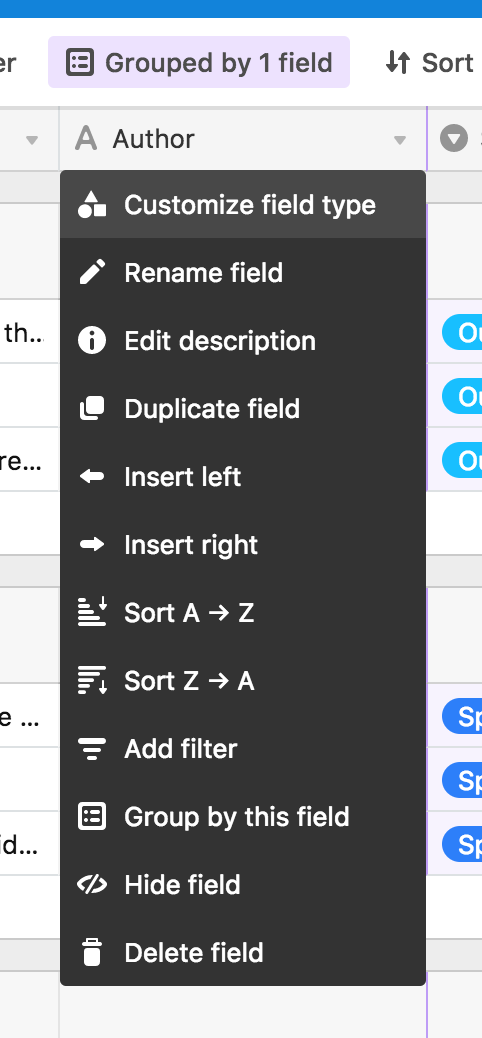 NOTE
When customizing the field type for the primary field, only some field types are available. For more information on customizing the primary field please see this article.
In other view types, you can open the field customization menu by expanding a record, then clicking the dropdown arrow icon in the header of the field you wish to customize.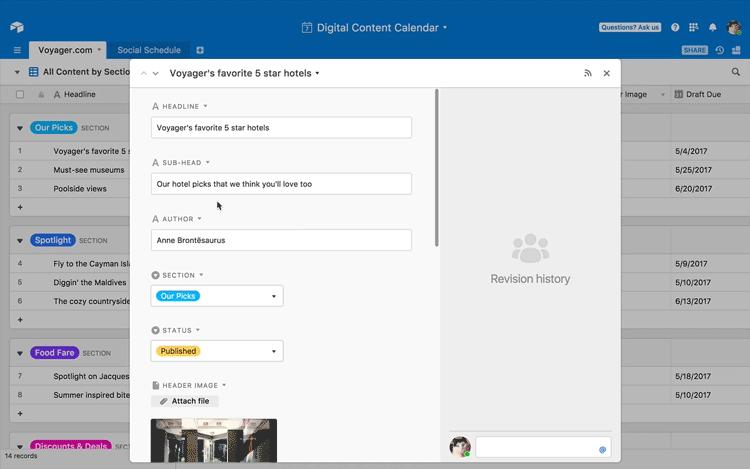 After getting to the field customization menu, you'll see the current field type and its settings. When you make a new field, by default, it's a single line text field.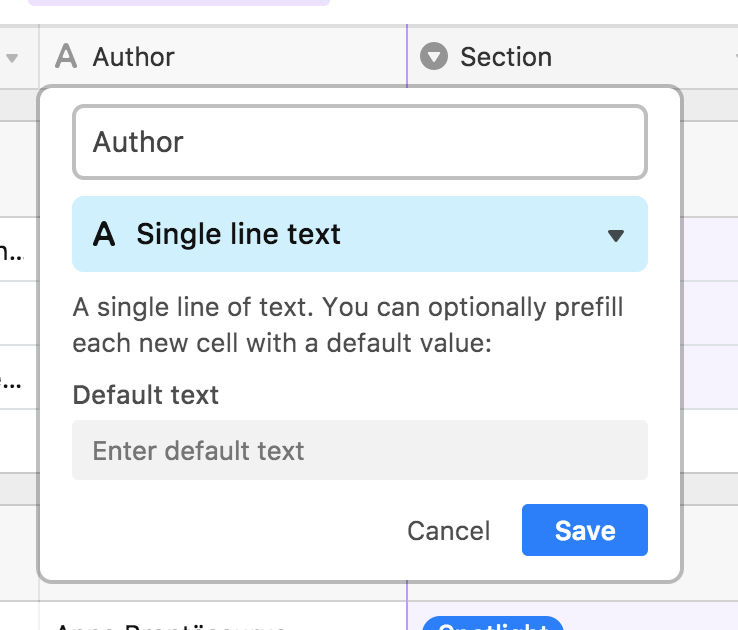 To change the field type, click the blue field type dropdown. This will bring up a list of field types —pick whichever one you'd like. Note that you can search for a particular field type by typing in the search bar that appears in the field type picker.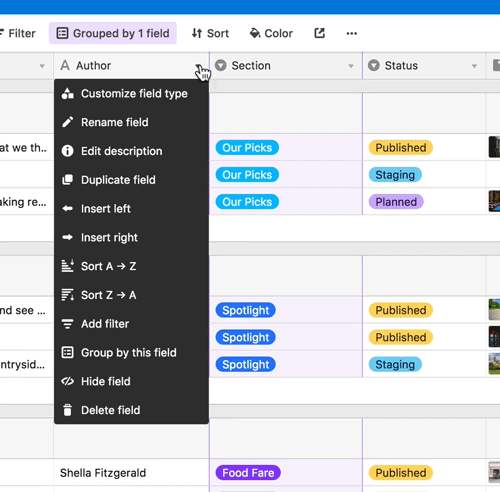 After selecting a new field type, you have the option of customizing the field even further. Different field types have different customization options. For example:
An attachment field has no additional customization options.
A number field lets you set whether the numbers in that field should be formatted as integers or decimals (and if so, the degree of precision for decimals), whether or not to allow negative numbers, and whether or not you want the field to have a default numerical value.
A formula field lets you define a formula to determine the values in that field.
For more information on each field type and its specific customization options, check out our guide to field types.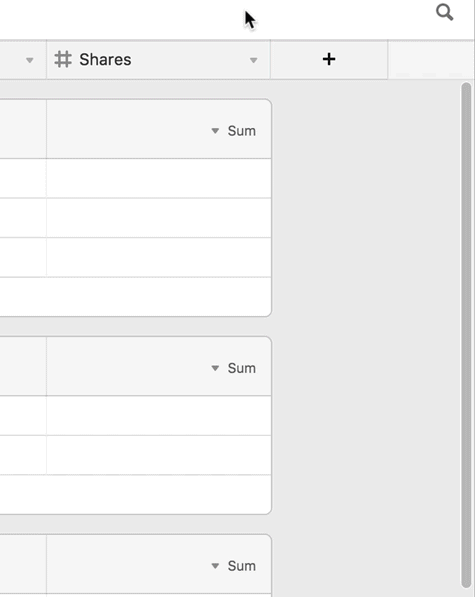 Once you're done picking a new field type and/or adjusting the settings for your field, be sure to click the blue Save button—otherwise, your changes to the field will not be saved!
If you change a field with existing cell values into a new field type, Airtable does its best to convert those existing cell values to the new type. For example, you can convert a single line text field into a single select field, or even a collaborator field.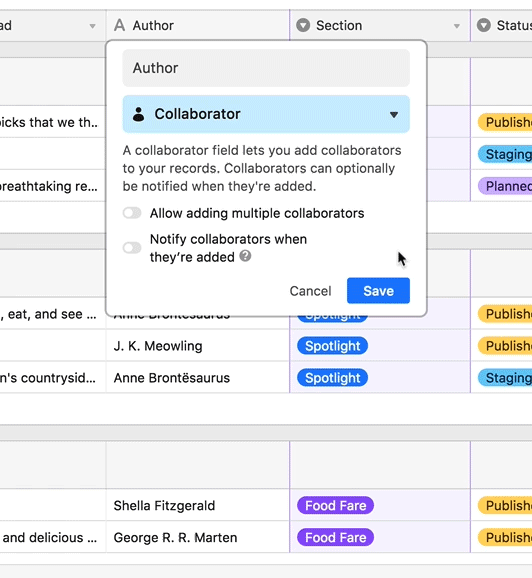 However, note that some conversions may not be possible with certain types. For example, converting a text field to an attachment field will clear all the text values, since plain text values do not represent an attachment.
If you see that you have lost some cell values during a conversion, you can undo your change with the keyboard shortcut Ctrl Zto return the field to its previous state (and restore the data that was lost due to the conversion).
---
Was this article helpful?
---
What's Next