Quickly filling cells using fill handle
04 Jul 2022

1 Minute to read
Quickly filling cells using fill handle
Updated on 04 Jul 2022

1 Minute to read
---
Share feedback
Thanks for sharing your feedback!
Though you can manually copy and paste multiple cells, you can swiftly copy and paste the values of one or more adjacent cells using the fill handle.
Using the fill handle
To use the fill handle simply select the cell(s) that you would like to copy. The handle will appear as a small box at the right-hand corner of the selected cell(s).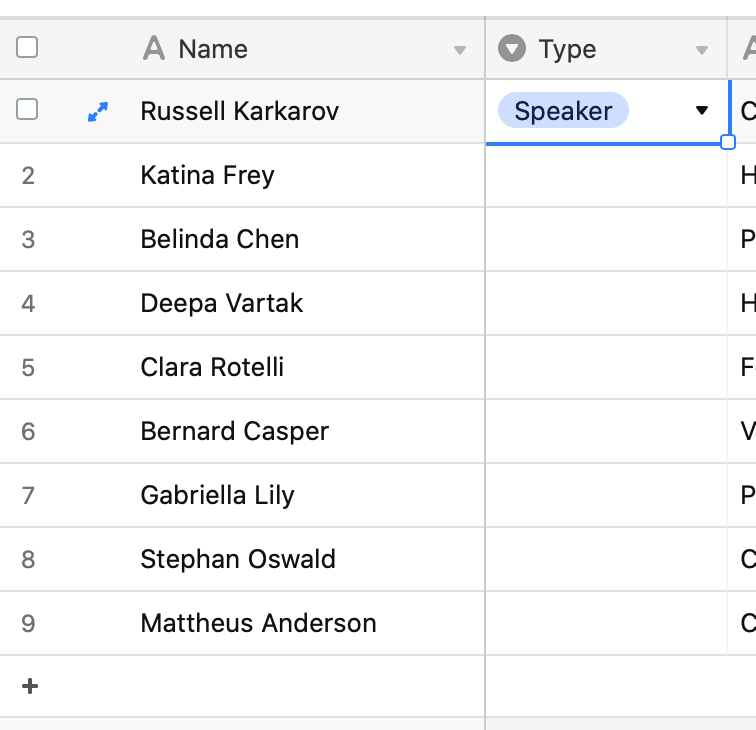 Click, hold and drag the handle until all of the cells that you would like to fill are selected. You can drag horizontally or vertically as long as you are selecting cells that are adjacent to one another.
Release the mouse to fill the selected cells.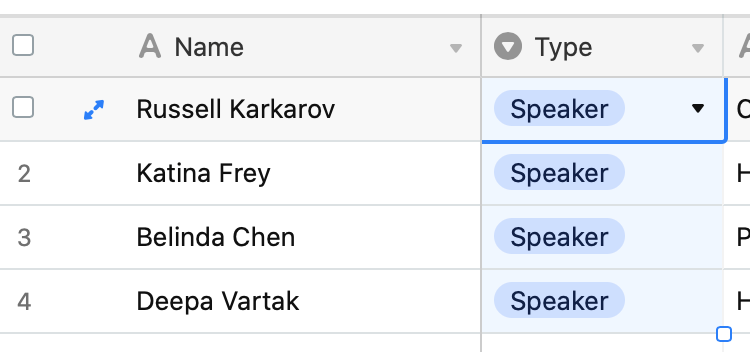 Continuing a series of data
You can also use the fill handle to continue a series. The handle recognizes when a selection of cells follows a sequential format, whether it be number, day, or time. To continue a series simply select multiple cells (two or more) in the series and drag the handle.
For example, dragging the "1, 2" values of two cells will extend the numeric sequence to "1, 2, 3, 4 . . .."
To extend a numeric or date sequence, first configure the column as a number or date field type.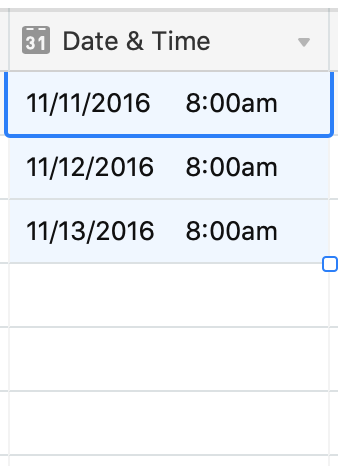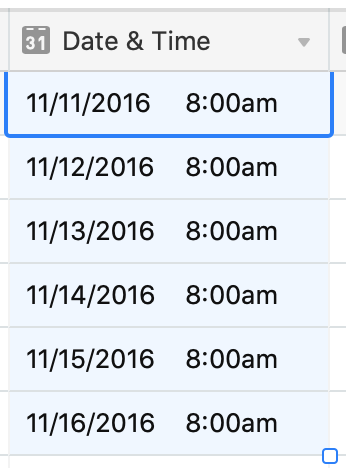 ---
Was this article helpful?
---
What's Next