Record list extension
05 Jul 2022

1 Minute to read
Record list extension
Updated on 05 Jul 2022

1 Minute to read
---
The record list extension creates a set of record cards from the records in a view to be displayed in the extensions panel. You can sort and limit the number of cards shown in the extension, making it useful for drawing attention to the most important records: for example, if you need to see the largest three deals in your sales pipeline, the five most recently published pieces from your editorial calendar, or all high-priority bugs.
NOTE
Extensions let you extend the functionality of your bases: you can use extensions to bring new information into Airtable, visualize and summarize your records in colorful ways, and even directly integrate your Airtable bases with your favorite extensions.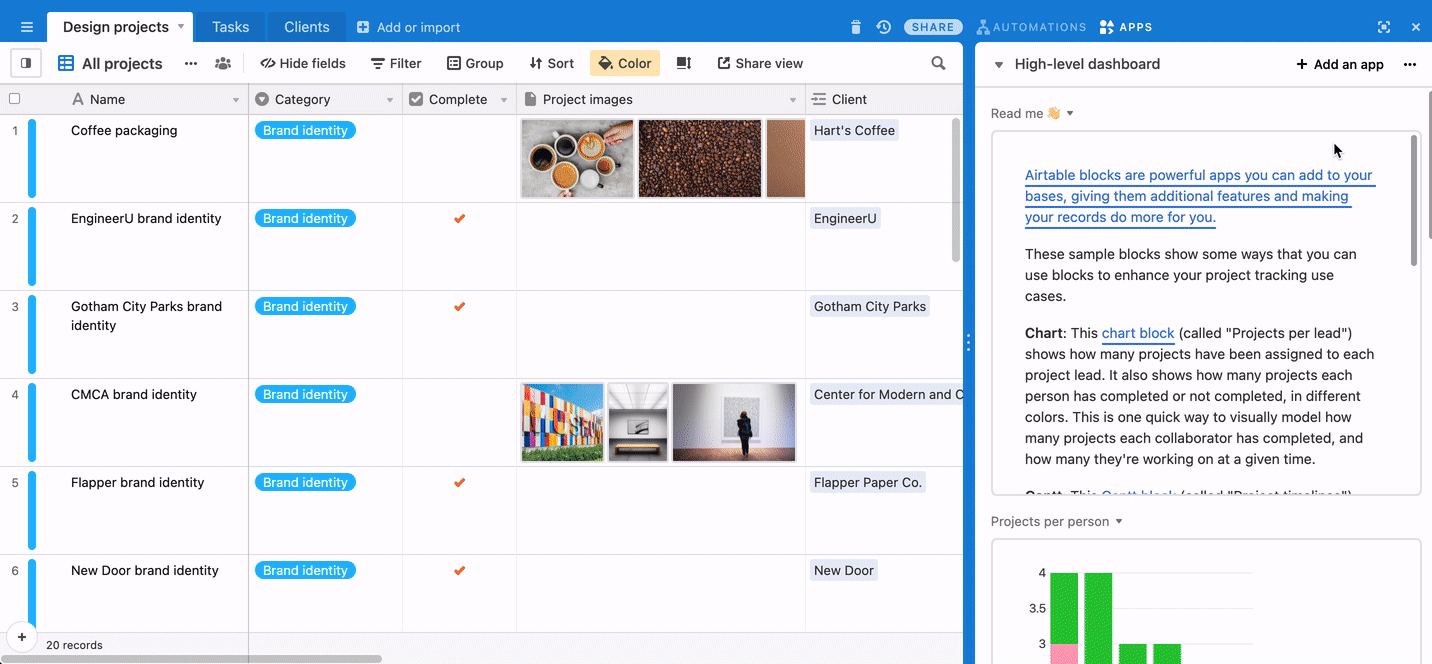 After adding a Record extension to your base, you'll need to select a table and view containing the records you want to display.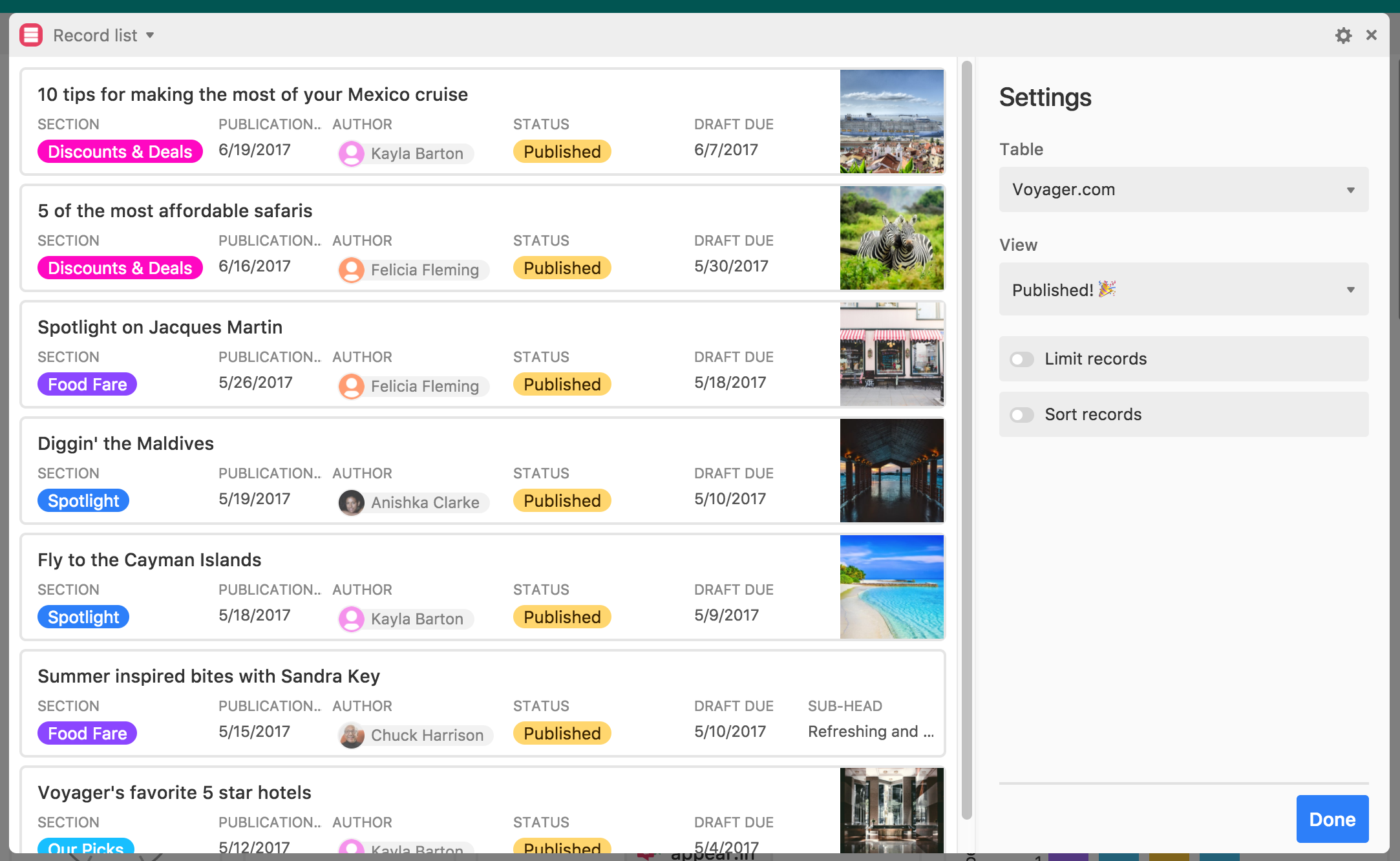 By default, the record list extension will display every record in a view. If you want to limit the number of records displayed. click the Limit records toggle and type in the desired number.

By default, the records will show up in the extension in the order determined by the view you're using. Clicking the Sort records toggle will allow you to add a sort to the records that appear in the extension. This sort is applied persistently, meaning that the record list will reapply the sort automatically if the records in the view change.

---
Was this article helpful?
---
What's Next