Search extension
25 Oct 2022

2 Minutes to read
Search extension
Updated on 25 Oct 2022

2 Minutes to read
---
With the search extension, you can enter a search term and receive a filtered set of relevant records from your base.
Adding a Search extension
To find an extension click the Extensions option near the top right of an open base.
When you add a new search extension to your base, you'll first configure the search options to search in one table, multiple tables, or all tables.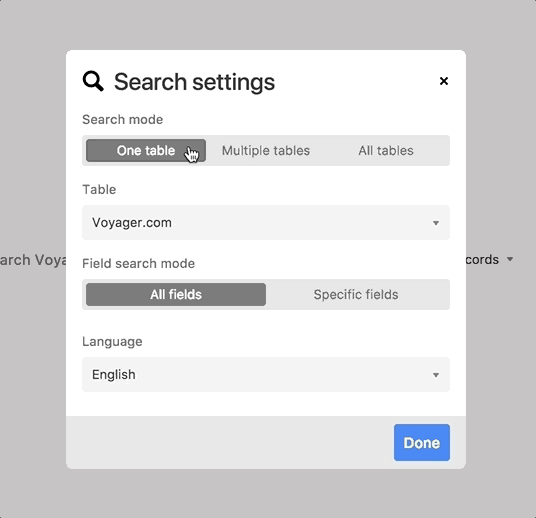 You can always go back and adjust the search extension settings by clicking on the extension settings icon (the gear).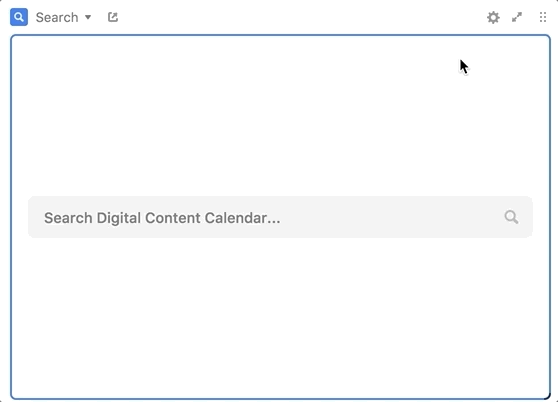 Searching one table
From the search settings dialog, you can pick a table to search through from the Table dropdown menu.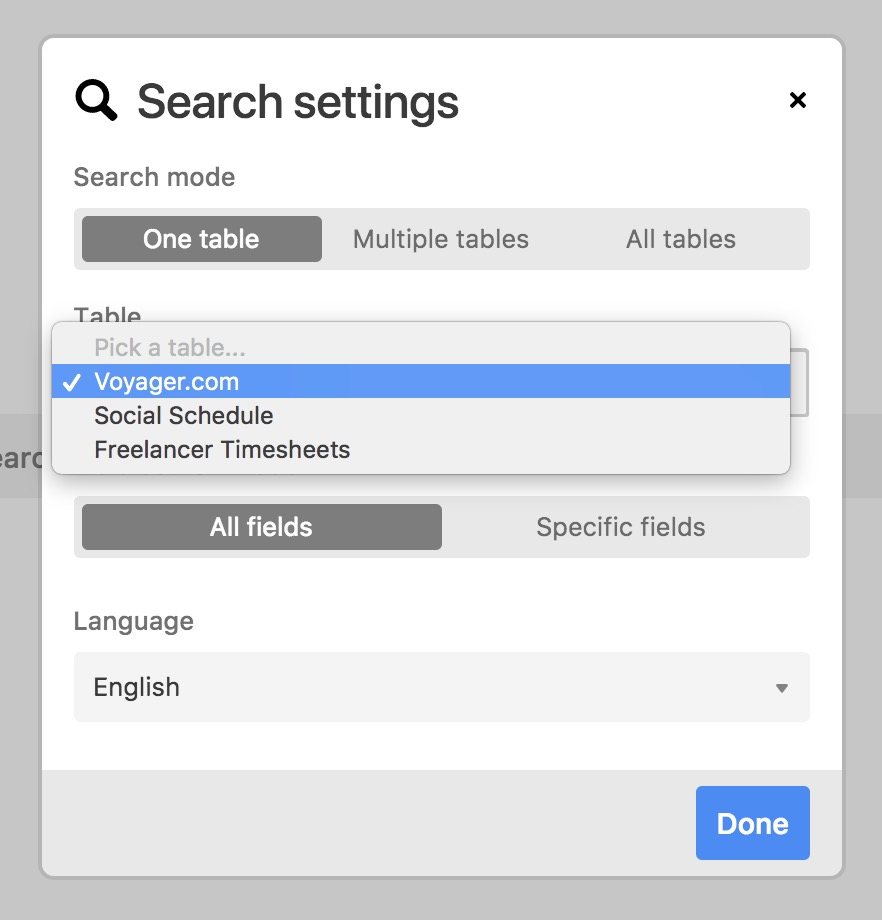 For the field search mode, you can pick All fields, which means that the search extension will look through all the fields in the entire table, or Specific fields, which means that the search extension will only look through certain fields.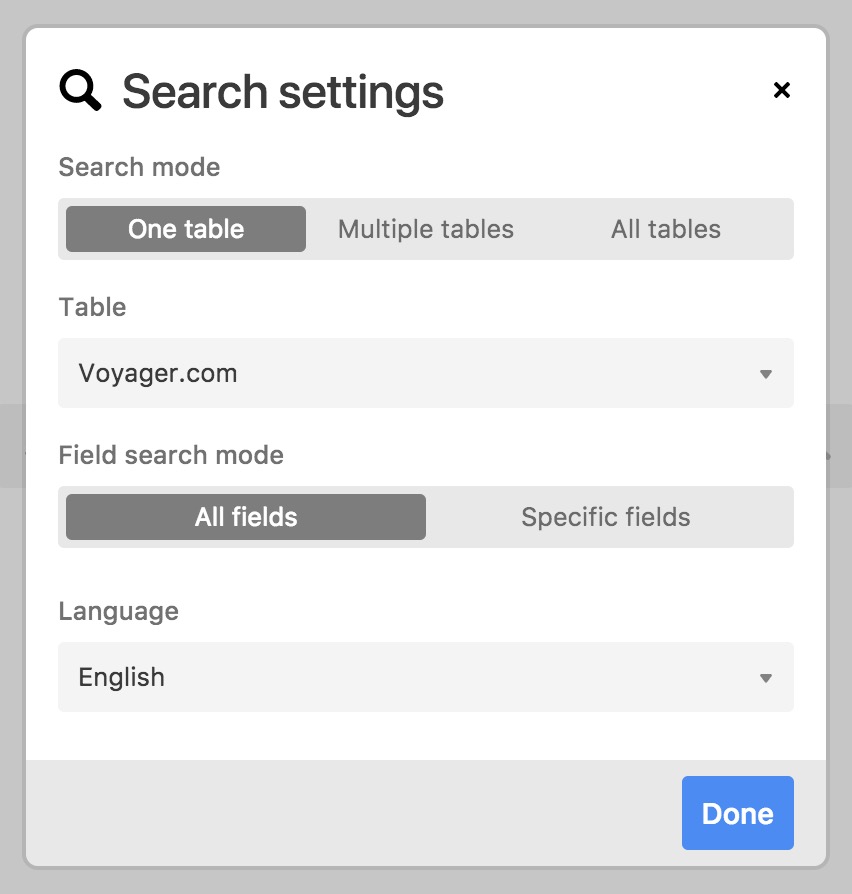 Picking Specific fields will bring up another dropdown menu called Fields, which you can use to pick the fields you wish to search through. You can remove a field from your search settings by clicking the X button next to the selected field.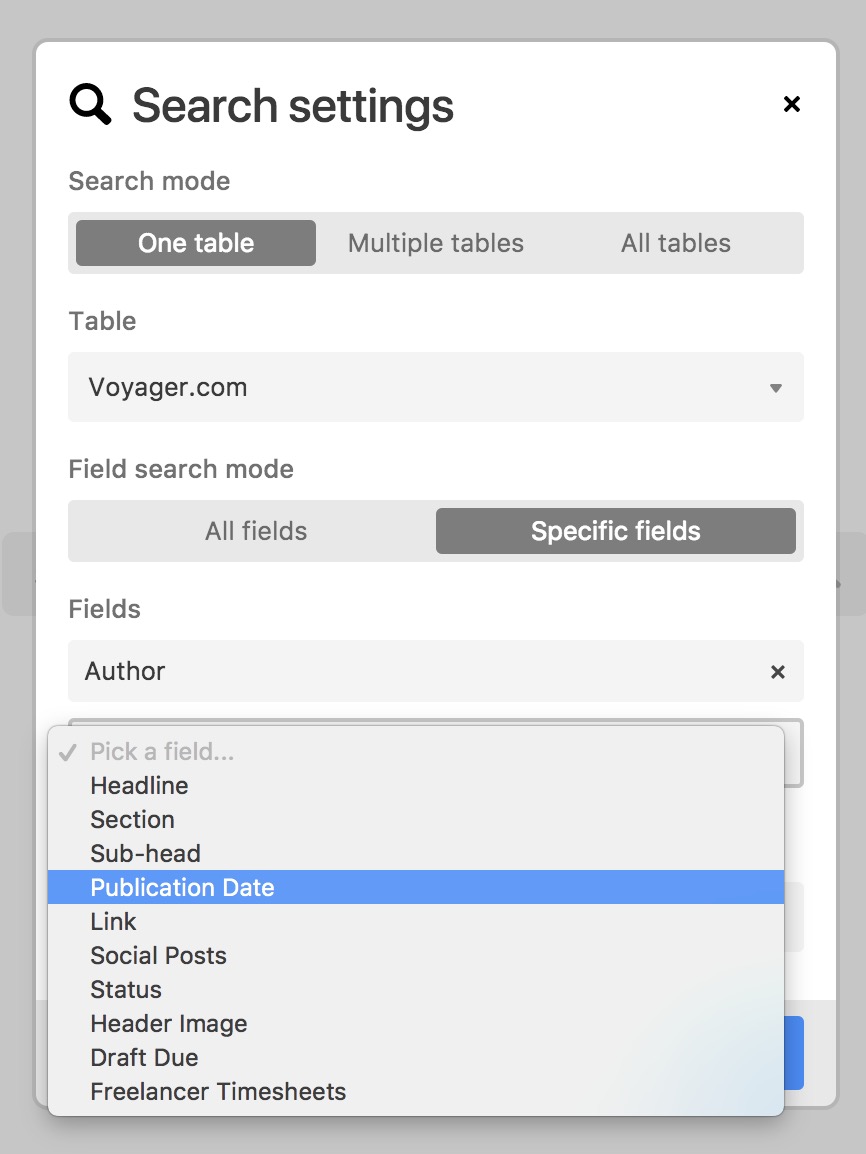 You can choose to search in a language other than English using the Language dropdown menu. There are 5 languages to choose from: English, German, SPanish, French, and Japanese.

Searching multiple tables
From the search settings dialog, you can pick multiple tables to search through. You can select Pick a table to select any table in your base that you want to search.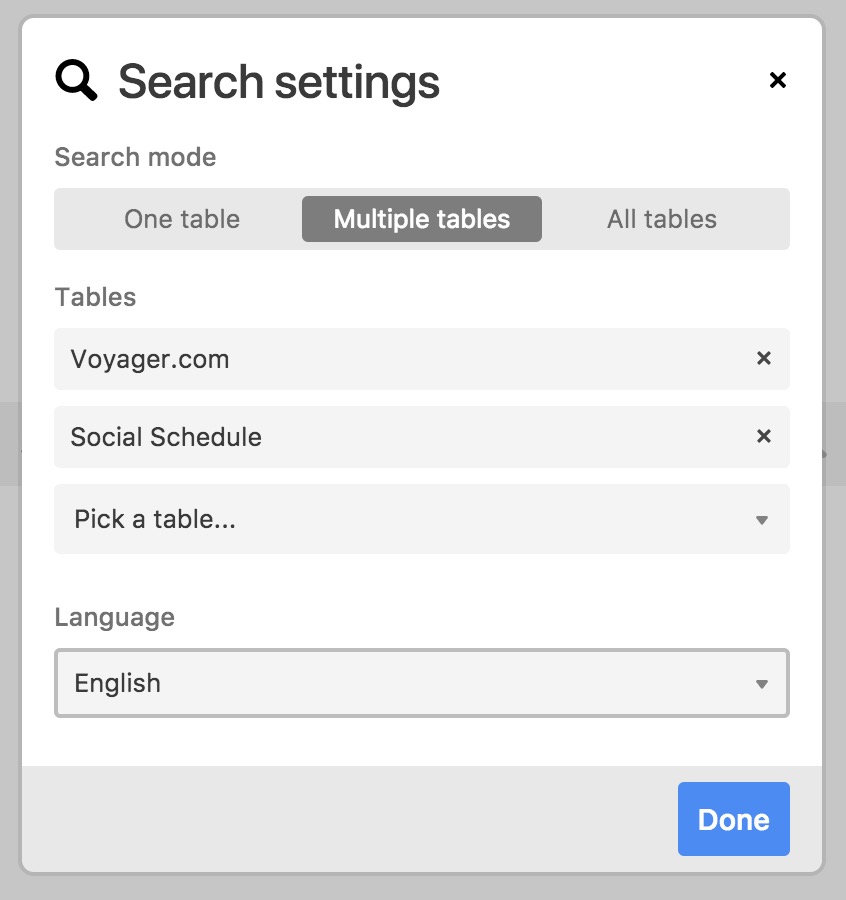 Searching all tables
From the search settings dialog, you can pick All tables to search through. This will search all tables and fields in your base.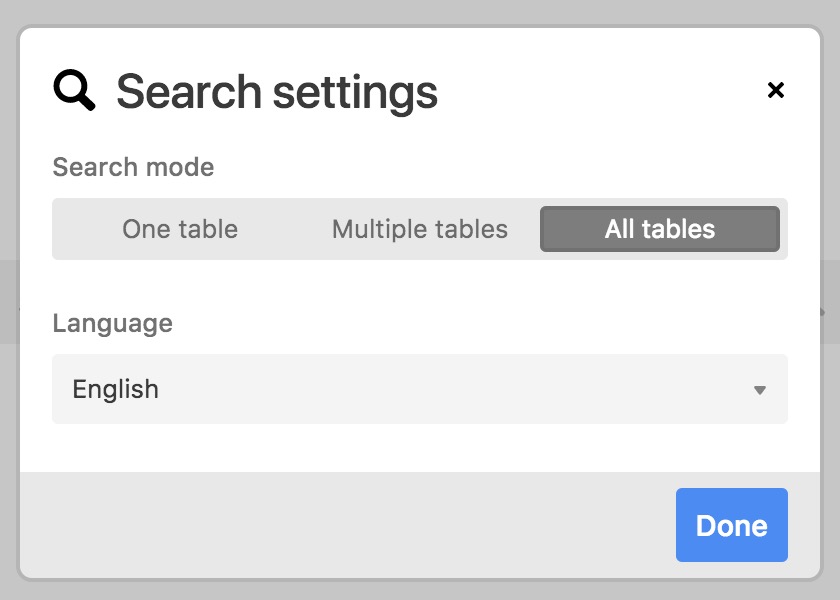 Using the search extension
Once you're done adjusting your search settings, click the done button and enter your search term(s) into the search bar.
If you're searching all tables in your base, your results will be grouped together under headers for the different tables. You can collapse any of the table headers and the records included therein by clicking on the arrow next to the table name.

If you're searching one table in your base, you can add field names to your query string to search in specific fields:

FAQs
Can I create a search within a search?
Not directly. However, you can get creative by combining the power of creating views with filters, and the search extension. You can build a view to filter down your data as necessary, then choose the view you'd like to search within the Search extension by using the dropdown next to the magnifying glass icon.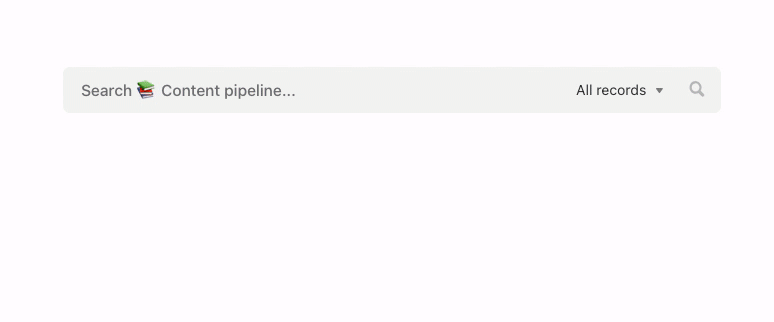 Can the search extension search within a record's attached files?
No, at this time the search extension cannot search within your attached files(pdf, docx, etc.).
Is there a query syntax for searching via the Search extension?
Not anything specific. You can enter any string containing letters or numbers in a search.
---
Was this article helpful?
---
What's Next